According to a study conducted by PricewaterhouseCoopers, 80% of the exchange information is now contained in paper documents and for every 1 Euro spent on creating a document, there is a 3 Euro management cost.
The same study says that 60% of employees spend over an hour to recreate documents that already exist and that companies spend 12 Euro to classify a document, 80 Euro to find a wrongly classified document and 150 Euro to recreate a lost document.
No matter the level of your business, that's a lot of money/ resources.
Step into the Digital Office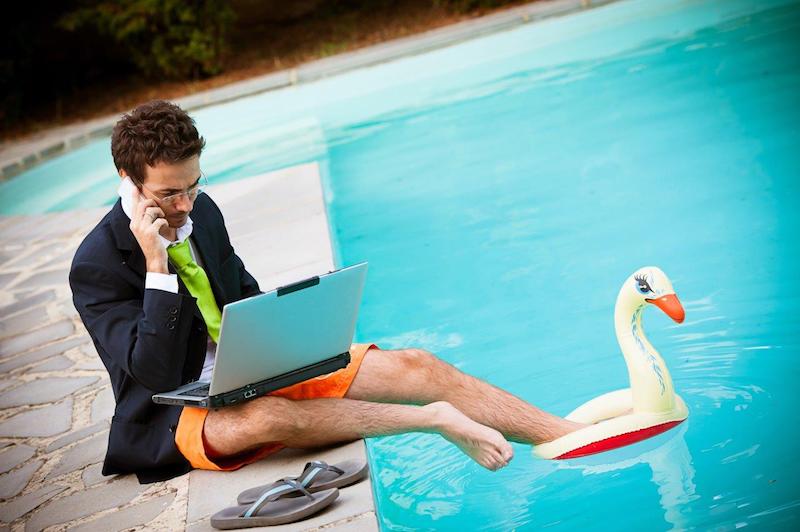 A Romanian IT company with 16 years of experience, Star Storage put together the information above and rapidly came with the solution: the Digital Office.
The concept in very simple: less paper, more time for your business!
Here are some numbers:
19% of documents are multiplied by 23 times on average
51% of companies scan documents, and the main purpose is to archive information, not to reuse it
The Digital Office allows you to convert classic paper documents into electronic ones, manage them easily and archive them in maximum security, accessing them from anywhere and from any device.
Practically, every company can be more efficient simply by reusing already generated content.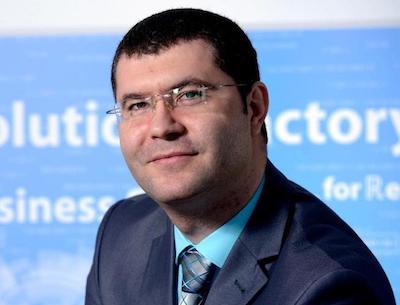 For a better view on the subject, iCEE.news discussed about the Digital Office with Leo Gaciu, Head of Product Marketing @ Star Storage.
What is the strongest point of the Digital Office?
In one word it's about simplicity. I think every business owner or employee is currently searching for simplicity.
Of course from different perspectives but nevertheless, the goal is to create the simple enterprise, an enterprise that will leverage the full extent of digital technologies in order to create disruption in their field of activity.
Because the reasoning behind this is straight forward.
"In this ever-changing digital world that moves as fast as your information does, you must innovate and create disruption or be left behind" Leo Gaciu, Head of Product Marketing, Star Storage
This simplicity doesn't mean that we must treat without responsibility our business processes or how we collaborate and work.
If you want, it's about another kind of simplicity – one that  encompasses over 16 years of experience in working and managing information across multiple channels, forms (either physic/paper or electronic), platforms and industry specific scenarios without compromising on information governance or security.
Simplicity means addressing real challenges of the line of business users though intuitive yet powerful applications for data capture (StarCapture), collaboration (Microsoft Office 365) and electronic archiving (SEAL) working together to deliver the best user experience when dealing with one of the most important asset of every company: Information.
What companies do you target? From which business areas?
The Digital Office is for every company who is currently running on paper based processes and needs a boost of agility and efficiency, unleashing the power of collaboration with partners and employees on digital information and enable them to reach a new level of customer engagement.
Every business owner strives for performance and more time to do relevant things for his business while keeping an eye on costs and business exposure to internal and external environments like legal compliance or information sharing.
As such they need to quickly and securely access relevant information to support better and faster business decisions.
"Efforts to drive out paper and increase enterprise simplicity have powerful effects in terms of customer response times, process visibility and productivity, enhanced tracking and anytime, anywhere content access, as well as lower staff burdens and improved collaboration" Leo Gaciu, Head of Product Marketing, Star Storage
Important horizontal use cases like capture and digital mailroom, accounts payable, records management, contracts scanning & archiving, automated forms processing, human resources documents management, legal case documentation or dedicated solution for specific industries like Financial Services, Telecom, Healthcare, Public Sector, Oil, Gas & Energy are more reasons for companies to start their digital transformation. 
Although we are an IT company we understand that technology is not the outcome, but the tool to get us where we want to go.
It is critical that organizations understand this, and redefine their goals and expectations of technology solutions to match.
In this way, to create the paperless enterprise or carry out other enterprise transformations people – not technology – must take center stage and drive progress supported by process and tools.
You're not convinced?
Listen to this: 42% of organization that embraced digital transformation grew their performance with 50% since implementation and 43% obtain a positive ROI in 12 months time.
*****
Paperless or not, don't miss the best price available and join iCEE.fest 2017 – the place to be for the CEE digital industry this June (15 & 16)