The 10th most-visited website in the United Kingdom, LADbible is followed by half of all UK men aged 18-24 and a fifth of women in the same age group.
iCEE.news tried to find out how is it possible to have such an amazing reach among the younger generation.
"Keep the fun at the heart of everything", says Jordan Schwarzenberger, Creative Strategist @ LADbible Group.
Leaving school at 18, Jordan joined VICE as a full time creative, where he'd been interning since the age of 17
After 10 months, in March 2016 he joined LADbible Group, brought over to help launch the newly formed creative agency Joyride
A year on, he's leading the creative content for a number of brands, from Amazon and Activision, to Pepsi Co. and Sony – whilst also featuring as a prominent host across the channels.
All these great experiences need to be shared and Jordan will do that at iCEE.fest (June 15th and 16th).
Until then, let's hear what he has to say about LADbible's team and the challenges for a young creative strategist working in such a successful office: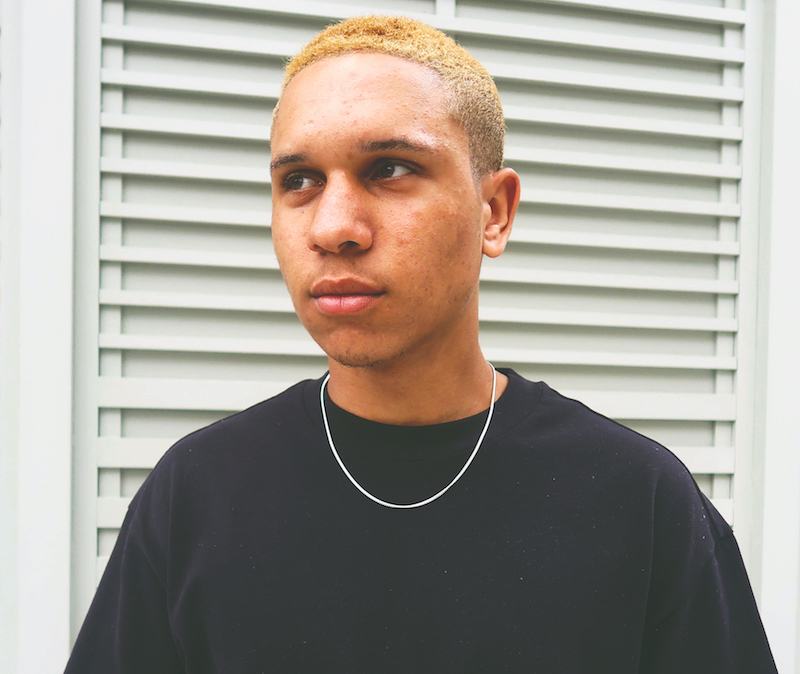 How did LADbible became successful from your point of view? What is different?
A few things really. At the heart, I think the inherent knowledge of social publishing, understanding and constantly adapting to the algorithm and having data science at the foundations of everything we do is something deeply unique and exceptionally valuable to us as a business.
Moreover, surfacing and rewarding the community who lavish us with content of their own, having a voice and tone that is relatable and not institutional or aloof – all these totally flip the traditional media publishing approach on its head.
And beyond that, I think the core values our founders Arian and Solly have instilled are essential to our success. That real sense of family between all the team here, that nonstop drive to make stuff happen, to publish one step ahead of the competition and to keep the fun at the heart of everything.
It makes for such an amazing place to work and that no doubt has been at the heart of our success.
I think this culture is pretty unique and certainly hard to replicate.
Describe one day at the office @ LADbible Group.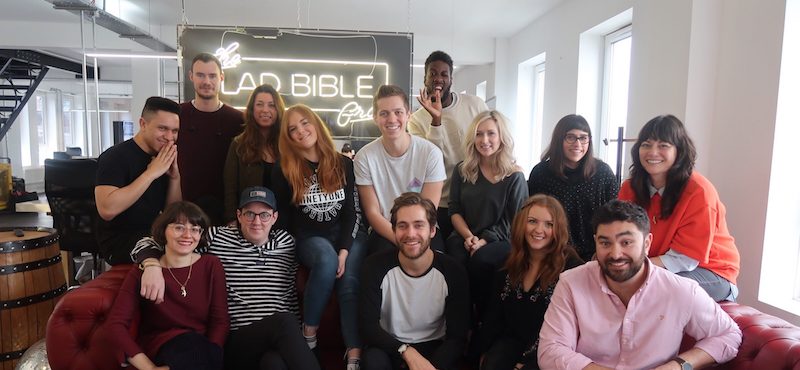 Things move so quickly and diversely which is great – no two days are the same.
Some days I'm working on brand marketing projects like the recent "Portraits" piece where Chris Pratt and Dave Bautista paint each other, or working on commercial briefs, or producing branded content like the "Hidden Britain" series we created in partnership with Amazon.
Some days are completely different and I'll be hosting something, or at an event or scoping out new projects.
It really varies all the time!
What is the biggest challenge for a young creative strategist working in such a successful office?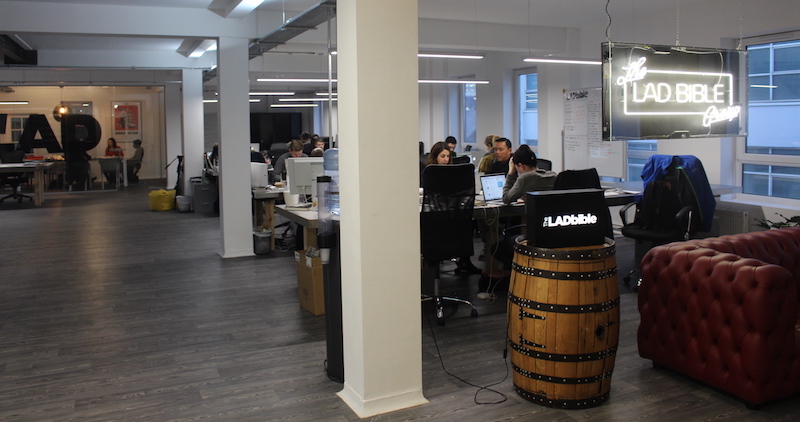 Hmm…that's tough.
I think really it's making sure my quality is consistent and as high as the business has come to expect.
Everyone is so talented and I'm surrounded by genuinely some of the best thinkers around, and to keep pace with that is always a healthy challenge.
That, and ensuring I'm constantly learning.
Naturally at 19 I've got the whole world ahead of me to learn and experience, and ensuring I'm making a consistent effort to stay on top is crucial.
How do you face the challenges of monetizing the premium content? What's your view regarding Google and Facebook versus the news ecosystem? Are they partners, frenemies, competitors?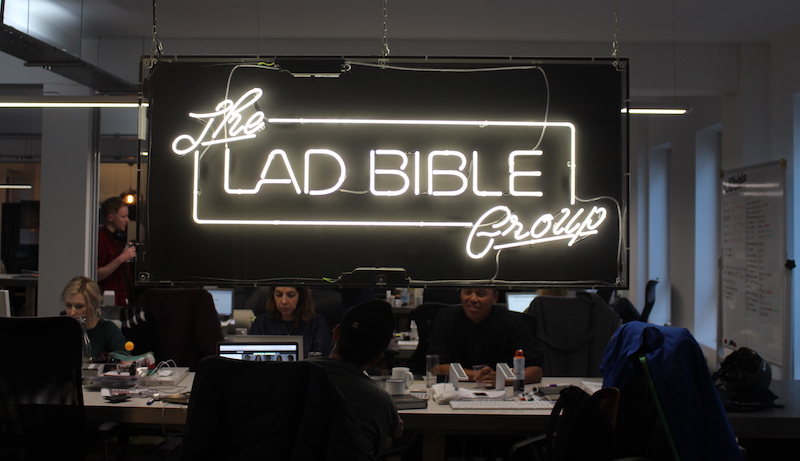 It's definitely a difficult one – in my mind it's all about marrying socially optimized formats and stories with the needs of our brand partners – and this is never easy!
I think more than anything though it starts with a degree of trust.
"Brands knowing that we're here to produce the absolute peak performing, highest quality content that most suits their challenges – and in the arena of social, we've built up a solid reputation for leading the field" Jordan Schwarzenberger, Creative Strategist, LADbible Group
Often though when this challenge isn't overcome, it's nearly always due to brands trying to push a bit too much into some of their traditional ways and wanting overt branding everywhere, like everywhere. And so it can be a long process guiding clients to a place that strikes a balance reflective of what our audience – which represents a majority of young people – expect when it comes to brand or product prominence in content, whilst also catering for these traditional marketing urges.
And with Google and Facebook – they're definitely our friends. They empower us to do everything we do and we keep a close, healthy relationship with them and are in constant communication.
What are your thoughts regarding fake news and how this is affecting your business model?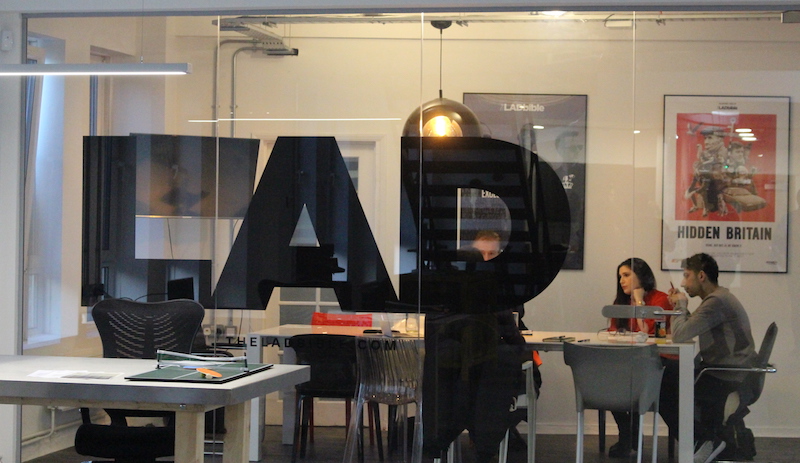 SAD! 
No but seriously fake news and measuring accuracy in facts is a challenge everyone has to face.
I think crucially, being critical of all news sources is vital.
What are their underlying motives? Who has the most to lose / gain in subverting the narrative? What's their track record of honest reporting?
"I think healthy skepticism is most vital – and that goes for everything we're told is the truth" Jordan Schwarzenberger, Creative Strategist, LADbible Group
On how it impacts us, it hasn't affected us hugely to be honest – I think largely as people seem to have an innate understanding of when we're joking and when we're being serious.
People really know when and where to take things with a pinch of salt, and when to trust us which is a massive benefit and is a testament to the special relationship we have with our audience.
What is your message to the marketers, clients, readers you will meet at ICEEfest, what you will talk about? Why people should attend?
It should be fun!
You'll get to hear all about what we do, how we work and hopefully get some useful insights on the world of social media and content.  
Plus, as I think I might be the youngest person speaking I'll be able to impart some insight on Gen Z and the "youth", and how brands and business can best reach and engage young people.
Hopefully see you down there!
CEE you in June (15th and 16th) @ iCEE.fest 2017!
*****
Don't miss the best price available and join the place to be for the CEE digital industry this June.