If you're still wondering why you and/or your company should attend iCEE.fest: UPGRADE 100, here's a short list -> just perfect to forward your boss in the unlikely event that you have one and the decision is not yours, 100% 😉
1. We have created an unique line-up of 100+ global thought leaders, world-class speakers and doers: experts from different areas and industries are coming together for 2 days to share their digital transformation knowledge an one of a kind multi-disciplinary mix.
iCEE.fest: UPGRADE 100 is the only place in the CEE and South-East Europe where you can see, listen and interact with experts from Singularity University – yeap, Mr. Salim Ismail himself will join us – Google, Facebook, eBay, Salesforce, Accenture, The Guardian, Hubspot, Waze, Reddit, Booking.com, Flipboard, Verizon, VaynerMedia – many others are joining as we speak.
On top of this, think of speakers from multi-awarded creative, experiential, media and performance marketing agencies from all over the world, and you'll get the full picture of what iCEE.fest: UPGRADE 100 is. Basically, a world-class festival at Eastern European prices 🙂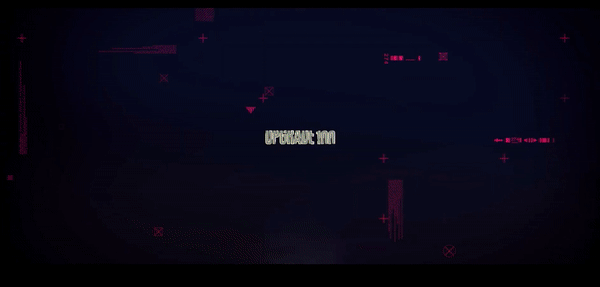 2. We're covering the hottest topics related to digital & tech out there in a overdose of valuable know-how. The main content tracks for 2019 are:
DISRUPTIVE INNOVATION | ADVERTISING & MARCOM | CREATIVITY, VR/AR/MR & EXPERIENTIAL | AI & ROBOTICS | eCOMMERCE & RETAIL | DIGITAL CONTENT & ADTECH | FINTECH & eMONEY | eHEALTH & MEDTECH | TECH & DEMOCRACY | VIDEO GAMING & ENTERTAINMENT | STARTUPS & INVESTMENTS
You can check our current line-up for each of them HERE. Just note that we're confirming new speakers almost daily by mid-May, 2019!
3. Our credo is "100% knowledge, ZERO bullshit". We don't have any paid or commercial presentation – only sponsored moments, no longer than 5 minutes – since we respect your investment in buying a ticket.
4. High quality vs. ticket price balance. Together with our sponsors and partners, we're keeping the ticket prices as low as possible.
Just compare what we're offering for a ticket price vs. the number and quality of speakers and content tracks, and you will realize that's a great deal. Only one content track will cost you the same or more – anywhere in the world. Even in Bucharest 😉
5. Business. Networking. Fun. In the past 7 years, we've created a distinctive format that is combining inspirational talks with practical workshops but also with stand-up comedy, live music, experiential areas, summer outdoor activities, tasty food, nice drinks, fun, and parties.
Last but not least, Bucharest is a great city to discover, with a vivid nightlife, cultural attractions and lots of opportunities to meet friendly people.
We work hard. We party harder. Come over and see it for yourself! 😉
Anyway, we hate the PR blah blah, so you'd better check out what some of our previous speakers have to say in this short video: