Do you know that there are more than 5,000 children living with a life-limiting condition in Bucharest area alone?
Add that to the fact that +8,000 family members are involved in care-giving, without any adequate support.
The reality shows that more than 10,000 children are facing death of a family member and needing bereavement support.
Welcome into the Tech House!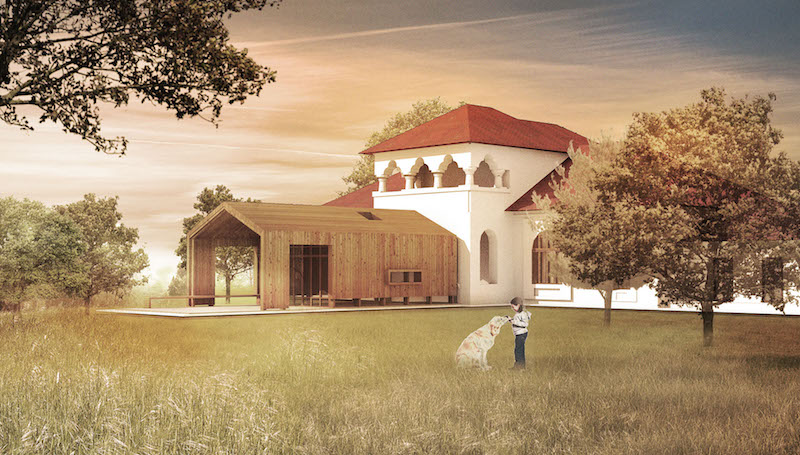 HOSPICE Casa Sperantei is trying to find the solutions in order to make the numbers above go lower.
To this end, a beautiful location close to Bucharest was donated to HOSPICE by the Florescu family in 2013 for the purpose of establishing a Centre for children and families affected by life-limiting conditions such as muscular dystrophy, cystic fibrosis and cancer.
"The TECH House project from the HOSPICE Socio-Medical Center at Adunatii Copaceni is a premiere for palliative care around the world. Implementing technologies, such as Virtual or Augmented Reality, will have a major impact on the care of children suffering from an incurable disease with limited life expectancy" Mirela Nemtanu, Executive Director HOSPICE Casa Sperantei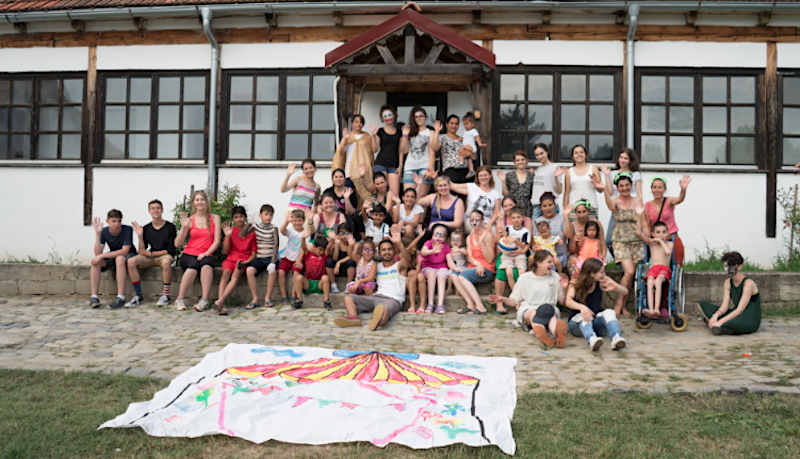 We're talking about:
6 apartments to provide temporary accommodation for families with a sick child in need
12 bed respite care facility and home-care team following up patients at home
Day center for various therapies, educational opportunities and summer trips venue
Resource & counseling center for families and activity workshops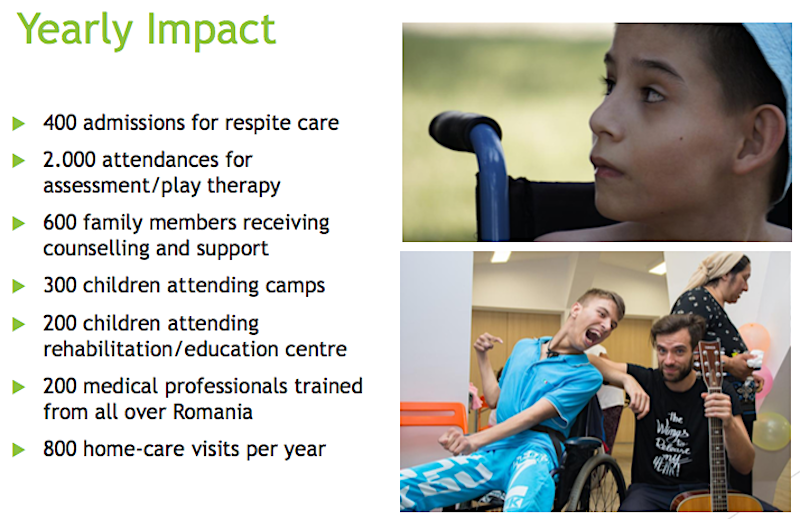 Here is the place where HOSPICE plans to build a pioneering Smart House that uses Virtual & Augmented Reality and other "tech gadgets" for therapy purposes.
Play therapy must be seen as a component in the palliative care, as is the control of medical symptoms, Kinesiotherapy or psychological assistance
Studies prove that play therapy is essential for children with progressive chronic illnesses, or life- threatening conditions
It improves the life conditions of every child patient and gives him the idea that for a couple of hours, as he is playing, he is a normal child.
"It's for the first time when a Romanian NGO brings the latest technology to the first line of the fight against the disease and we are proud of this project" Mirela Nemtanu, Executive Director HOSPICE Casa Sperantei

Benefits of Tech Therapy
Technology plays a huge role in our live today and HOSPICE is trying to bring its benefits to children who need support the most.
We know for sure that using technology (such as VR and AR) improves the stimulation of several psychological processes and functions. They may support children challenged due to their physical illness
VR and AR technology also helps reduce deficiencies which are associated to severe pathologies. The stimulation of the psychological functions is increased by technology and the child can rapidly increase his functionality
"We hope that this pioneering project that HOSPICE proposes in the medical world in Romania will be supported both by the authorities and by the sponsors, as TECH House services, as well as the HOSPICE Casa Sperantei services, are offered to the beneficiaries free of charge" Mirela Nemtanu, Executive Director HOSPICE Casa Sperantei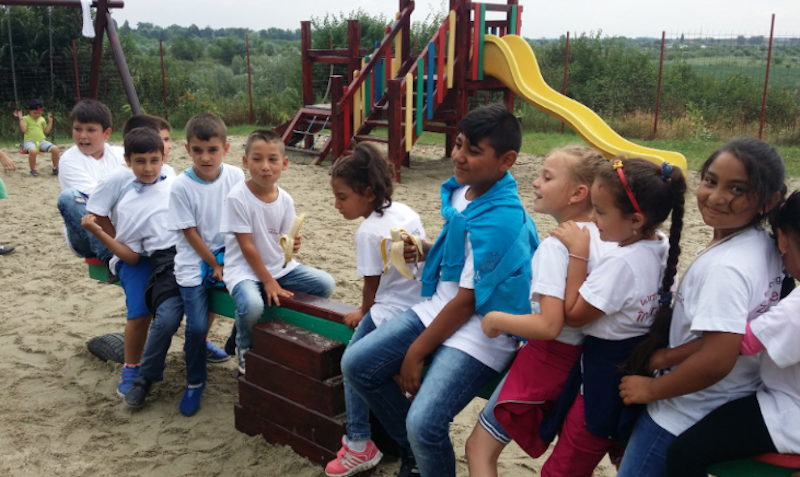 Beside the VR & AR, the Tech House from Copaceni will benefit from other solutions like:
the Interactive Climbing Wall
The Tech House will also have some Artificial Intelligence solutions:
The Huggable is a plush interactive robotic companion developed by the Personal Robotics Group at Massachusetts Institute of Technology (MIT) that seeks to help mitigate stress, pain, and the anxiety of medical treatment for pediatric cancer patients and their parents at Boston Children's Hospital
Cozmo is a gifted little guy with a mind of his own. He's a real-life robot like you've only seen in movies, with a one-of-a-kind personality that evolves the more you hang out. He'll nudge you to play and keep you constantly surprised.
Coordinator of the Paediatrics Day Center @ HOSPICE Casa Sperantei, Simona Retea will tell us all about it at iCEE.health.
How can you help this project?
Simply by buying a ticket for iCEE.fest 2017, 10% of the value will be invested in the Copăceni Tech House project, developed by Hospice România.
As simple as that!
So… don't miss the best price available and join the place to be for the CEE digital industry this June