The fact that humans are scared about the Artificial Intelligence is well known.
Probably we could blame the Hollywood industry for that. There are lots of movies where all kind of robots eventually gain conscience and end up in conflict with us.
"If you do any research on Artificial Intelligence these days, the results are astonishingly pessimistic. Nine articles out of ten on AI are negative" Carlos Moedas, EU Research Commissioner [Science Business]
Nevertheless, the research continues and the results are truly impressive.
BRAND MINDS is bringing Sophia in Romania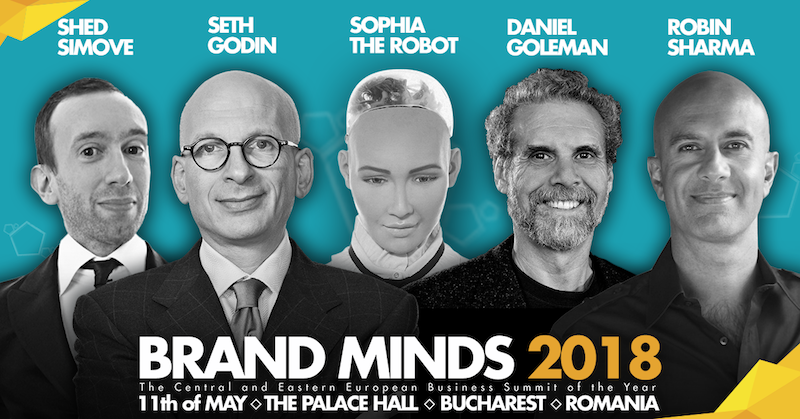 A robot among the speakers: the photo above is as real as it could be! Sophia is Hanson Robotics's most advanced and celebrated robot.
After making her debut @ the South by Southwest show in March 2016, Sophia was introduced last month to the United Nations with a brief conversation with the United Nations Deputy Secretary-General, Amina J. Mohammed.
Since then, she has become a true media personality.
Sophia can simulate a full range of facial expressions, track and recognize faces, look people in the eyes and hold natural conversations with them
On October 25, at the Future Investment Summit in Riyadh, Sophia was granted Saudi Arabian citizenship, becoming the first robot ever to have a nationality.
Robot Sophia speaks at Saudi Arabia's Future Investment Initiative
Want a chance to meet Sophia? Details on Brand Minds blog.
This is Sony's Aibo robot dog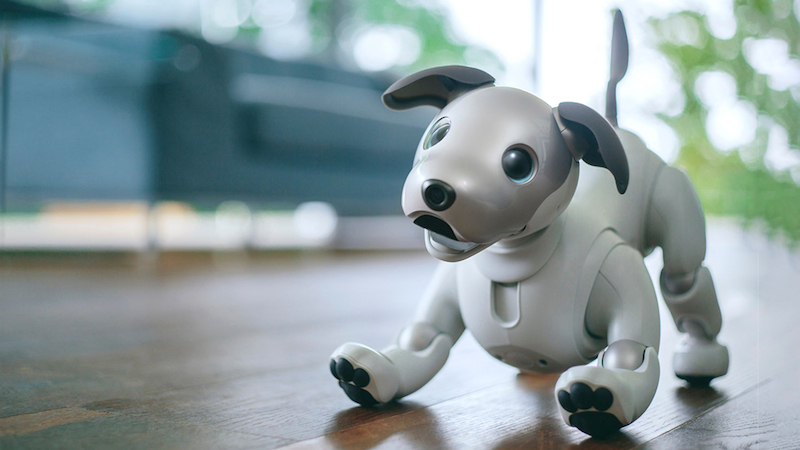 Seeking to rebuild its reputation when it comes to AI, Sony has decided to bring back "to life" the robotic dog Aibo.
The Japanese company describes Aibo as a pet that behaves like a real dog using artificial intelligence to learn and interact with its owner and surroundings.
"It was a difficult decision to stop the project in 2006, but we continued development in AI and robotics" Kazuo Hirai, Chief Executive Officer [Reuters]
It's been 10 years since the old model was removed from shelfes, so let's see what's new about Aibo:
New tech allowing it move more smoothly and naturally
Aibo can run toward its owner and detect smiles and words of praise, and can remember what actions please the owner
Its eyes are made of organic light emitting diode (OLED) displays making it capable of diverse expressions. [source]
Meet Aibo:
Before ceasing production in 2006, Sony has sold about 150,000 robot dogs (Japan only). For the new Aibo, sales will begin in Japan in January for 198,000 yen ($1,739).
Pessimists or not, we all have to understand that AI is more than a movie topic. It's more than a Science Fiction book subject.
It's a fact. How humanity will face this challenge? We just have to wait and hope for the best 🙂