Whatever you're buying, you now have lots and lots of options. You also have lots and lots of help to make a good decision, you just have to look for it.
Social networks have brought all your friends and family one click away, but not only that, also your favourite blogs and vlogs, that you can use to make better buying decisions than before.
Even companies are there and are either trying to connect with you or make you try to connect with them yourselves.
Marketing as we knew it several years ago has changed a lot. For instance, if a decade ago everything was calculated at a big scale, now a new category of people is stepping in and takes control: the micro-influencers.
"Around 92% of consumers make purchases based on recommendations from their immediate network over advertisements" The Drum
Yes, Social Media has changed the game. And brands had to react because the power of their ads did pale in front of not-always-specialised opinions.
What is influencer marketing?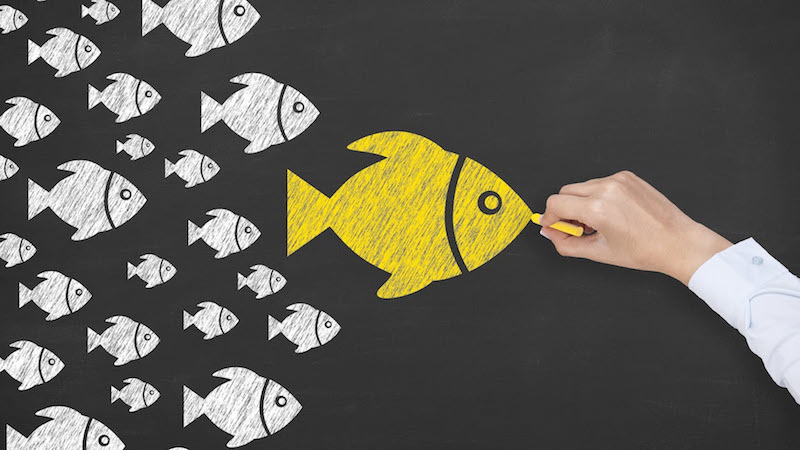 Long story short, we're talking about a new form of marketing:
The focus is placed on influential people rather than the target market as a whole
It identifies the individuals that have influence over potential buyers, and orients marketing activities around these influencers
"70% of teenage YouTube subscribers trust influencer opinions over traditional celebrities" Forbes
In all this influence process where brands are looking for innovative ways to stand out from the crowd and to reach new customers, we witnessed the birth of the micro-influencers.
"Micro-influencer marketing allows you to get hyper-specific in your targeting while achieving higher engagement at a lower cost" izea.com
Because, yes, it seems that working with smaller groups of people can be more rewarding these days.
And even if there is a lot of confusion around who micro-influencers are or how to measure the success of an influencer marketing campaign, these numbers don't lie:
Marketers who implemented an influencer marketing campaign earned an average of $6.85 in media value for every $1 they spent on paid media
81% of marketers say influencer marketing is effective
92% of consumers trust recommendations from personal connections, while only 33% trust ads
74% of all marketers plan to use influencer marketing in the near future. [source: Sway Group Research]
Influencer marketing in Romania

"Influence me – A 360° Perspective on Romanian Influencers" is the latest (2017) and a complete study about influencers, marketing and brands in Romania.
And here are some insights:
75% of the online users living in urban areas admit following at least one influencer online
More than 80% of those that have an account on Facebook or that read blogs follow at least one type of influencers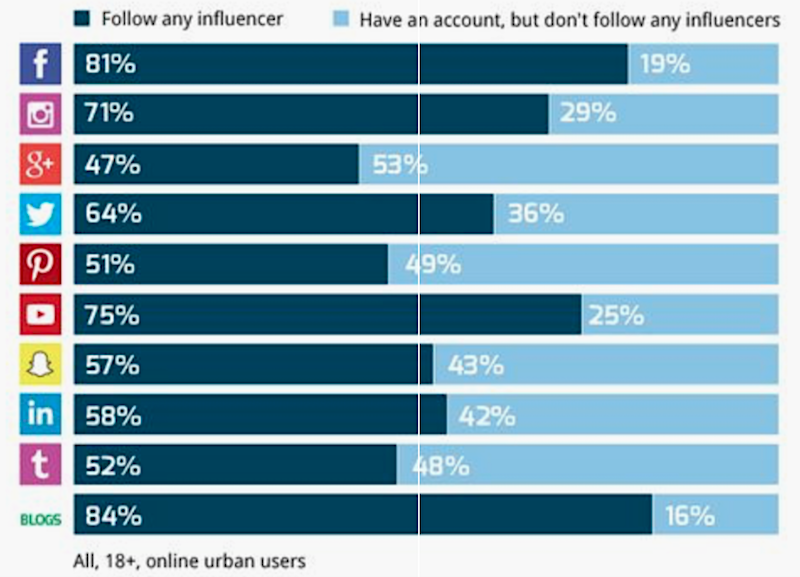 A former journalist, now a Social Media Trainer & Consultant, Cristian Manafu has identified 8 types of influencers in Romania (he also left the door open for new entries):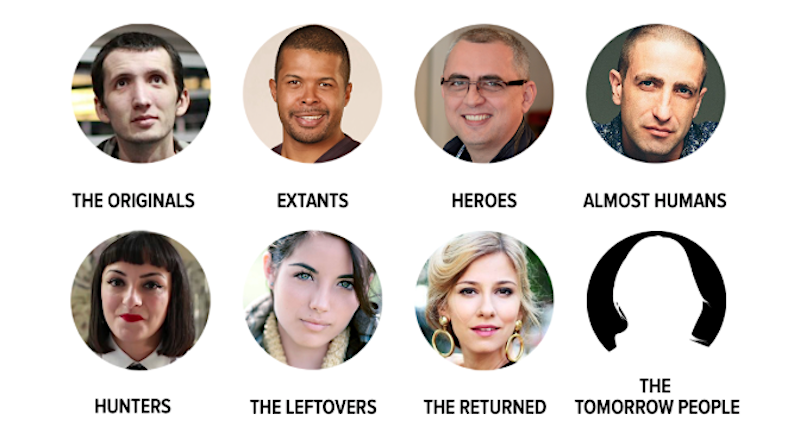 "Most influences today succeed to create favor and consideration for a brand and not a direct acquisition" Cristian Manafu [source]
icee.news talked with Ionut Oprea, Manager @ Standout (team photo below), the first and the biggest Romanian agency dedicated to this niche: "We've been running campaigns with the most popular blogs, vlogs, and social networking accounts since 2007".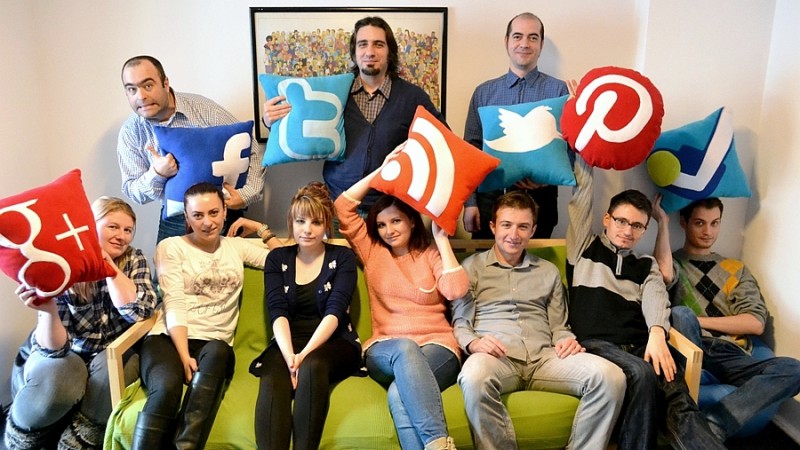 In the last 10 years, the agency have expanded their services so that today they have 3 business lines:
Developing social media campaigns

Monitoring SM discussions on specific topics and areas for their clients with maximum accuracy and thorough strategic analysis
Providing the best analytics service for Facebook, Facebrands PRO.
"Our studies show that people follow their favourite blogger's recommendation when buying products and services, and that's based on an ongoing trust that we as an industry have to maintain" Ionut Oprea
Worldwide, "a micro-influencer is loosely defined as a social media personality that has between 10,000 and 100,000 followers on any given platform." [source]
For example, UK-based digital marketing firm Takumi has raised a £3.2m ($4m) funding round to continue developing its platform for targeting micro-influencers on Instagram.
The Series A round follows a seed round of $3.1m
Instagram users with between 1,000 and 200,000 followers, having worked on more than 600 campaigns for clients including Sony Music and Havas.
Takumi claims that micro-influencers "generate a higher engagement level of 2.9%" than bigger stars, for example. [source Musically.com]
Here's an example of a campaign where the agency chose to work with Cabral/ Romanian influencer. This is Food Busters for Lidl:
*****
"How to break the Internet in 2017" was Steven Barlett's presentation @ iCEE.fest 2017. Co-founder & CEO @ Social Chain – Europe's largest, and fastest growing Social Media and Influencer Marketing agency – Steven has given lots of tips about Influencer Marketing and working with micro-influencers. The presentation is available in iCEE.academy (members only).