iCEE.fest 2018 înseamnă aproape 200 de experți și speakeri internaționali ce vor veni la București pe 14 și 15 iunie.
Anul acesta vor fi 9 linii de conținut și 7 scene (1 main, 4 Focus, 2 VIP), motiv pentru care v-am pregătit un "ghid de supraviețuire" menit să vă ajute să parcurgeți cât mai eficient spectaculosul conținut al festivalului.
Iată cum arată a doua zi de iCEE.fest 2018/ 15 iunie.
FAST FORWARD: Scena principală, UPGRADE, e dedicată speakerilor inspiraționali si independenți, în prima parte a zilei. Urmează o secțiune dedicată Netflix si conținutului video, iar după-amiaza este despre campanii creative spectaculoase, VR/AR, realitate mixtă si alte tehnologii noi de comunicare.
 FOCUS 1 este despre conținut digital, stiri, jurnalism dar si despre adtech si metode de monetizare a conținutului de calitate, într-o piață dominate de Google si Facebook. 
FOCUS 2 este scena specialistilor în retail si eCommerce iar FOCUS 4 e locul de întânlire al startupurilor cu antreprenori de succes si  fonduri de investiții.
În detaliu:
UPGRADE Stage
Ora 9.00: THE WAKE UP CALL
Jeff Leach, Chief Entertainment Officer, iCEE.fest
Ora 9.15: Sesiunea 1. The Thought Leaders United: Future of Tech and Humanity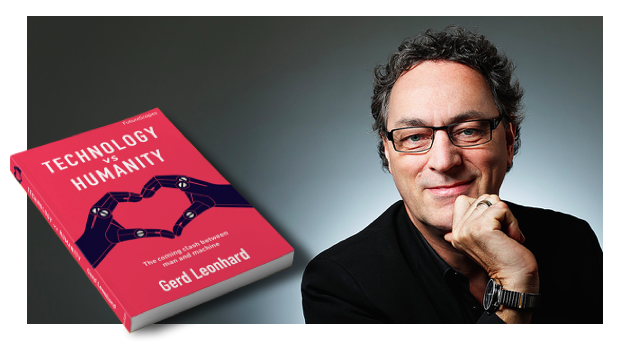 Ora 11.30: Sesiunea 2. Growth Hacking: How To Grow From Zero To Hero
Brian Wong, CEO, Kiip ("cel mai tânăr antreprenor care a primit fonduri de capital de risc", Brian face parte din topul Business Insider: "Top 25 Under 25 in Silicon Valley" – detalii pe icee.news)
Grant Sabatier, Fondator, Millennial Money
Ora 12.15: FIRESIDE CHAT: NETFLIX & THE FUTURE OF TV & ENTERTAINMENT
Ora 13.00: Sesiunea 3. Creativity, Viral Marketing and More: The Rules Behind Breaking The Rules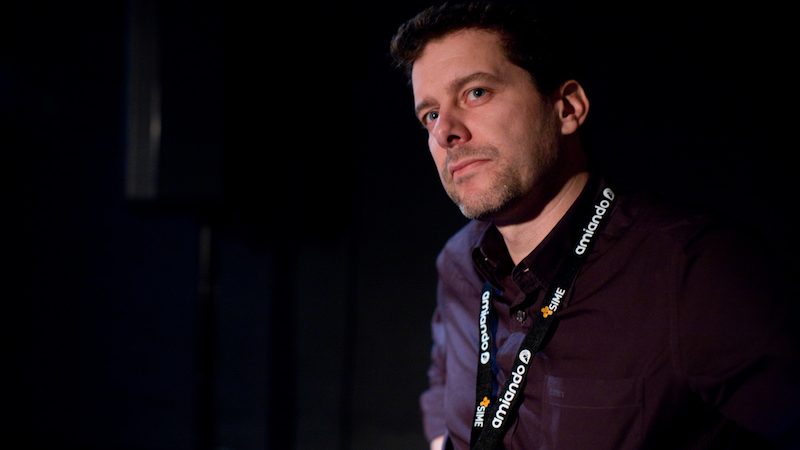 Bonus: 10 tendințe în tehnologia creativă: studii de caz spectaculoase realizate de companii care vin la iCEE.fest
Ora 16.00: Sesiunea 4. A Deep Dive In The Spectacular World Of Experiential Marketing, Virtual & Augmented Reality
Bonus: pe icee.news poți vedea studii de caz spectaculoase realizate de companiile ce vor prezenta la festival
Ora 19.00: Dezbaterea juriului & Ceremonia de închidere: "200 Seconds of Fame". Să-i cunoaștem pe învingători!
FOCUS Stage 1
Ora 10.00: Focus On: Digital Content & Journalism in The Age of Tech Giants
Ora 12.30: Debate / Q&A: The Challanges of The News Industry in The Post-Truth Era
Gazdă:
Invitați:
Ora 13.15: Focus On: Out-of-The-Box Ideas and Solutions for content distribution and monetization
Ora 16.00: Debate / Q&A: Best Practices In Maximizing The Publisher Revenues and Reach The Client's Objectives
Gazdă:
Invitați:
FOCUS Stage 2
Ora 10.00: Focus On: Consumer Trends – What You Need to Know to Sell More
Ora 10.50: Workshop: "Customer experience and the 6 human senses"
Ora 11.30: Focus On: GDPR and Privacy Challenges – Targeting the Right Consumer in a New Era
Ora 12.30: Focus On: Tools and Brilliant Ideas to Generate More Sales
Ora 14.45: Special Keynote: The Source of Disruption
Ora 15.30: Focus On: Main Trends in Social Media
Ora 16.00: Focus On: Innovate with Facebook and Measure Success
Ora 17.15: Focus On: Google & Youtube For Performance Marketing
FOCUS Stage 3
Scena are circuit închis în această zi.
FOCUS Stage 4
Ora 10.30: Workshop pentru agenții și publisheri: Data and Programmatic – Tips And Tricks On How To Generate More Revenues
Ora 14.00: iCEE The Future: The StartUps, Entrepreneurship & Investors Arena
Ora 15.15: Workshop: Growth Hacking
Josh Fechter, Co-Fondator & CEO, BAMF Media
New Theory Magazine l-a inclus pe Josh în topul "40 millennial influencers to follow in 2018" – detalii pe icee.news
Ora 16.15: Searching For The Next Big Thing: How to Sell Your Idea And What The Investors Are Looking For?
Ora 18: "200 Seconds of Fame" – The Live-On-Stage Elevator Pitch: StartUps vs. Investors
Gazde:
<< Live-On-Stage Pitches >>
Ora 19.00: Dezbatere și Q&A
Ora 19.30: Ceremonia de închidere: "200 Seconds of Fame". Să-i cunoaștem pe învingători (on UPGRADE Stage)
*****
iCEE.fest 2018 va avea loc la București, pe 14 și 15 iunie
<< Conținutul VIP Rooms poate fi accesat în curând >>
Curios cum a fost iCEE.fest 2017?