Time to set your plans for 11 and 12 June 2020. The Digital Transformation Festival of Emerging Markets will be back in Bucharest, Romania. You've heard about us before?
Here's a reminder:
10+ content tracks
3.800 attendees
150+ word class speakers
145 presenting companies
1.250 businesses in the audiences
90 partners and sponsors
150+ startups
100 hours of knowledge… and you know it, ZERO bullshit!
First time around… hm… ok! Check this and get into the vibe:
Now drumrolls, please… and let the 2020 show begin with 5 stopping names:
Meet a global marketing leader: Thomas Barta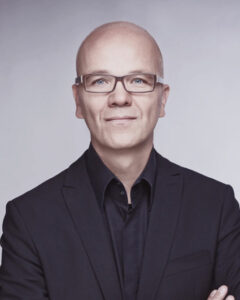 Are you ready to get more knowhow? Meet the world's premier expert on marketing leadership: Thomas Barta!
Thomas is an organizational psychologist and a former McKinsey partner. He has conducted the world's largest study, with over 68,000 assessments – on what makes for an impactful customer leader. And he's written the first ever leadership book for marketers:
"The 12 Powers of a Marketing Leader".
Thomas also writes for Forbes, Marketing Week, and his own TryThis.Blog. Are you ready?
Let's welcome Thomas!
Discover the future of… sex tech with Bryony Cole
Bryony is the world's leading authority on sextech.
Since launching the top-rated podcast, Future of Sex, Bryony has been on stages across the world, defining the direction of sextech for governments, technology and entertainment companies. Her wide body of research and annual Future of Sex report are considered the lead in industry insights.
Bryony is an international speaker, published writer and producer, who has been featured on shows like Viceland and Technopia, and articles in Wired, TechCrunch, The New York Times, Playboy, Mashable, Motherboard, ABC, Financial Review, Brides, Glamour and many other global media.
Explore the latest trend in innovation with Mark Adams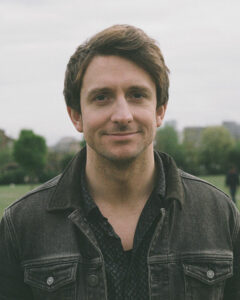 It's been quite a year for Mark so far: "The Guardian" awarded him the accolade of "Star of Tech City" for being "one of the people who are changing our world and helping to boost economic growth."
He went on to be named in the "Silicon 60 Global Tech Entrepreneurs," "The Most Influential Londoners," "The Sunday Times Top people in Britain," "The Debrett's Top 10 Digital List," and delivered a TED talk — which received over a million views.
You simply can't miss his keynote at the next UPGRADE 100 festival. Mark is the Senior Vice President and Head of Innovation at VICE.
A world class marketing and conversion optimization expert: Oli Gardner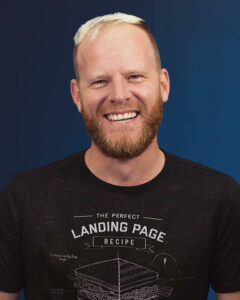 Perpetually pissed off by shitty marketing, UNBOUNCE co-founder Oli Gardner is obsessed with identifying and reversing bad marketing practices.
His disdain for marketers who send campaign traffic to their homepage is legendary, resulting in landing page rants that can peel paint off an unpainted wall.
Oli is on a mission to rid the world of marketing mediocrity by using data- informed copywriting, design, and UX to create a more delightful experience for marketers and customers alike.
Enhance your creativity with Ravid Kuperberg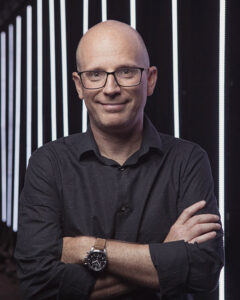 Ravid is a structured creative thinking trainer in the field of brand communications, working with numerous advertising agencies and brands around the world.
He is a former advertising professional with 14 years of experience in strategic and creative development. Starting of as a strategic planner before becoming a copywriter and later on a creative director.
He is a frequent keynote speaker and trainer at international marketing conferences and advertising festivals, including recurring appearances at the prestigious Cannes Lions.
More than 35 Cannes Lions, including 3 Grand Prix, have been awarded to work created by Mindscapes trained agencies using their creative thinking tools.
100+ fantastic speakers are to be announced soon so…
You know we will reward your love with a special early bird discount, right? Get your ticket early and… we guarantee you won't regret.
Here's a link for the best prices available today
As usual, we will cover all the hot updates from the world of digital transformation, VR & AR, awareness and performance marketing, adtech, martech, apps and mobile, e-commerce, fintech, e-health, robotics, AI, gaming and more.
And yes the fun is still in our agenda with standup comedy gigs, live music and cold drinks served in the evening networking sessions. Hyped much?
Don't wait for 2020!
May we remind you that you can upload the energy right now. Our new Virtual Festival awaits you with captivating presentations from the past years. You are one click away from hundreds of videos and insights.
Be sure to check our site in the future, download our app or connect with us on social media because the fun has just begun.