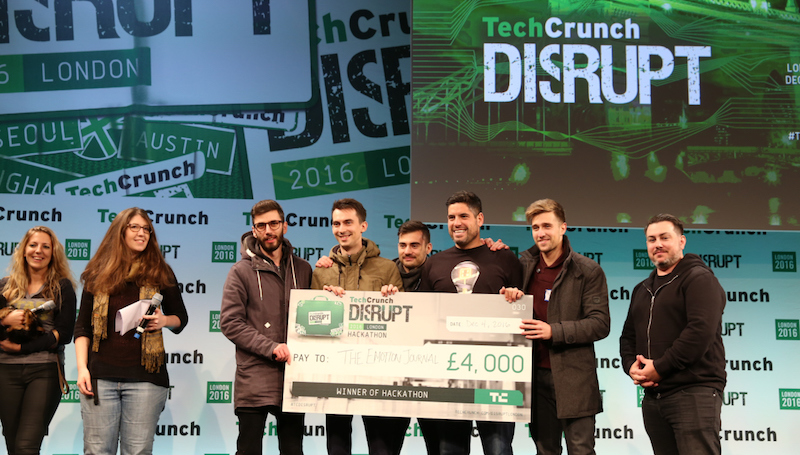 63 teams accepted the challenge in order to come up with a smart hack in only 24 hours, during the Disrupt London Hackathon.
In just one minute, Andrew Greenstein convinced the jury that The Emotion Journal deserved to be the winner of the £4,000 grand prize.
CEO and Co-Founder @ SF AppWorks, Greenstein talked about the benefits of regularly journaling such as stress relief and better goal-orientation.
"This is a voice journal. You talk to it about your day and it analyzes your emotions and stores your logs", said Andrew.
And the starting point is simple because "for many people, writing is harder than talking". [TechCrunch]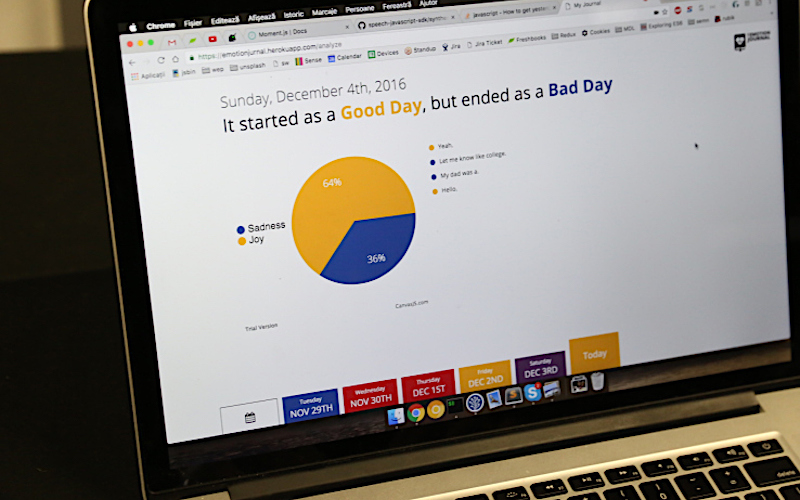 This is the first major project for Greenstein and Darius Zagrean (Co-Founder @ SF AppWorks) related to Artificial Intelligence. Next step: leverage its applicability to address mental health issues.
"We wanted to get into AI as much as we could. It's so clear that's where the world is going", said Greenstein. [source]
Founded in 2012, SF AppWorks is a digital agency with a predominantly Romanian developers' team.
Here you can watch Greenstein's presentation @ Disrupt London Hackathon.