Global agencies, tech giants, and famous brands will present the latest marketing trends and technologies at UPGRADE 100, iCEE.fest's new concept.
Apart of the global giants as Google, Facebook, LinkedIn that we've treated in a separate piece of content – you can check it here – here's the MARCOM line-up for UPGRADE 100:
UPGRADE Stage 1, Session 2/ The New Rules of Branding, Marcom & Efficient Creativity (June, 13th)
Olivier Billon, Founder @ Ykone: Influencer marketing in the vanity era
Ykone is an international influencer agency with offices in New York, Paris, Berlin, London, Milan, Dubai and Bangalore
The company facilitates collaborations between luxury & beauty brands and influencers, in order to develop their social media presence.

Ykone's numbers for the #ArmaniNeoNude campaign:
5 influencers
4,2 impressions
38% engagement rate
Flavilla Fongang, Managing Director @ 3 colors: Neuro marketing but with a shift towards digital
An award-winning businesswoman, MD and creative brand strategist, Flavilla Fongang was recently named "She's Mercedes" businesswoman by Mercedes Benz among women such as Sheryl Sandberg, the COO of Facebook.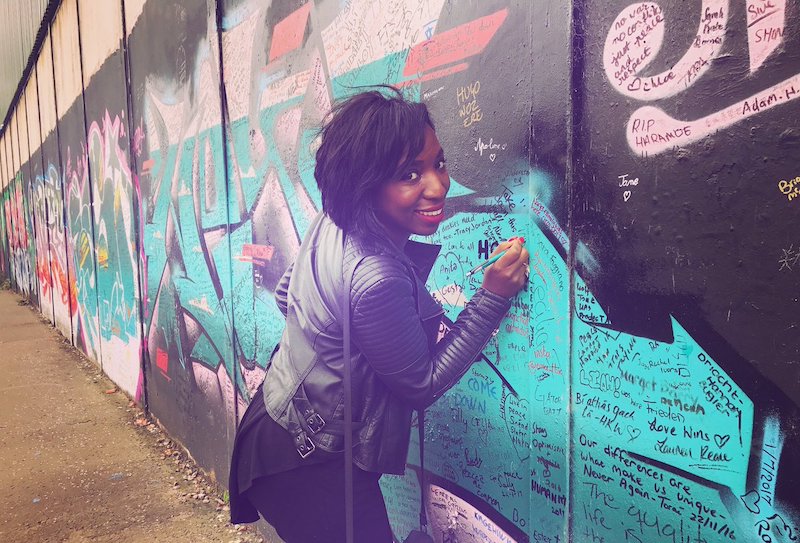 Key points on Work & Background, on icee.news
VIDEO: A short guide about 3 colors work
Paul Marsden, Head of Digital Insight @ Syzygy: Happiness in the Uberfication of Everything Age
For the past couple of years Paul has been lecturing on the psychology of fashion at the business school of the London College of Fashion, where he researches the peculiar phenomenon of "enclothed cognition" – the impact that the clothes we wear have on our performance.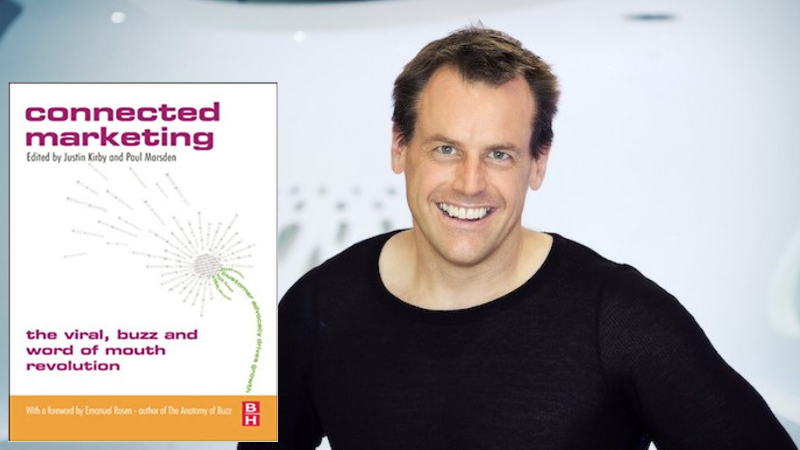 Marsden has also authored a number of publications including the successful business book "Connected Marketing"
He is currently researching his next book, 'The Uberfication of Everything'
This session will continue with:
Jure Pozun & Niko Klanek, Co-founders @ HashMark #creative: New order in Communication for the 4th Industrial Revolution
Myles Lord, Managing Creative Director @ Serviceplan: Where do ideas come from? Five places to look for your next creative breakthrough
UPGRADE Stage 2, Session 2/ Big data, Consumer Profiling and the Latest Trends in Performance Marketing & eCommerce (June 13th)
Or Levi, Senior Data Scientist @ ebay: Machine learning for computational advertising
Or Levi is a Data Scientist and AI Researcher, specializing in Natural Language Processing for Content Recommendation and Computational Advertising.
Or's strongest passion is using AI for social impact, which has led him to found AdVerif.ai – with the purpose of fighting the spread of misinformation online.
Was recently named among CB Insights' 2019 International Game Changers – startups with potential to transform society and economies for the better.
Marc Thomas, Managing Director UK & Emerging Markets @ Taboola: Trends and long term view of the ecosystem
Marc is heading up the UK & European emerging markets at Taboola, by helping brands distribute their marketing content and reach new audiences through native and video campaigns on the web's most innovative publisher sites including MSN, The Independent, Business Insider, MailOnline and The Sun.
Over the past 10 years, he has built up considerable expertise in the media industry in leadership roles at Criteo and Conversant, among others.
Alex Douglas-Mann, Senior SEO Director @ iCrossing UK: Content marketing. The Agency perspective
Alex's experience spans over a decade in Search Marketing during which time he has won awards for his technical and content-focused work.
Driven to get the best for his clients, such as Barclays, M&S and Monster, he understands what it means to be a true growth partner as he encourages his clients to clients recognize the importance of and opportunities within Search.
The session will continue with:
On the same stage, after the break and John Ekman's special keynote, we'll continue the MARCOM session with:
Paula Bacariza, Director Northern Europe @ AppNexus: Tech matters now more than content
Paula joined AppNexus in 2014 from Roxabox (Scoota) where she was Commercial Director and was responsible for the commercial activity across Roxabox's digital products.
She previously worked at News International as International Digital Trader where she was solely responsible for News International's digital International commercial activity.
Robbie Kearns, EMEA Regional VP Marketing @ Salesforce
With over 12 years of marketing and sales experience in the IT industry, Robbie is leading the MarTech business for Salesforce's high growth markets including Eastern Europe, Middle East, Africa, Turkey and Israel.
Throughout his career, he has been working with some of the regions largest brands helping with their B2B and B2C transformation projects.
Marius Costin, Country Manager @ Pay U
A business enthusiast with more than 15 years of experience in management positions, Marius believes that responsibility is one of the greatest qualities you can have in business.
Since 2014, Marius has been coordinating the PayU Romania team, the leading online payment service provider. Under his leadership, the company experienced the most aggressive business growth among PayU EMEA countries, an internationally appreciated achievement.
Kostas Kampakis, Managing Director @ ForestView
ForestView (Google Partner) is the multi-awarded Digital Marketing Agency of the Think Digital Group, engineering performance for clients across multiple industries through campaigns across more than 35 countries.
Before joining ForestView, Kostas worked for 12 years on the client side, holding senior Marketing positions in brands across different industries, including Technology, Entertainment, Food & Beverage and Cosmetics.
*****
The digital transformation festival of CEE will take place on June, 13th& 14th, in Bucharest – Romania.
You can check the speakers for each content track by clicking the links bellow:
 DISRUPTIVE INNOVATION | ADVERTISING & MARCOM | CREATIVITY & EXPERIENTIAL | AI & ROBOTICS | eCOMMERCE & RETAIL | DIGITAL CONTENT & ADTECH | FINTECH & eMONEY | eHEALTH & MEDTECH | TECH & DEMOCRACY | STARTUPS & INVESTMENTS | VIDEO GAMING & ENTERTAINMENT  -> all the speakers, grouped on each content stream are listed here.