Lots of futuristic ideas are available on the smart homes market but only few of them exceed the project faze.
And part of the reason are the costs involved.
So, is money the impediment in buidling more smart homes?
"It doesn't necessarily have to be an impediment, if the client understands that benefits can be achieved with the help of smart technologies" says Harald Schindele, Co-Founder @ Hirschmüller Schindele Architekten.
Along with Markus Hirschmüller (the other Co-Founder of the company), Harald created dozens of projects that are simply breathtaking.
"The main challenges for an architect today are to develop a sense and responsibility for our planet" Harald Schindele
Welcome into "Villa M"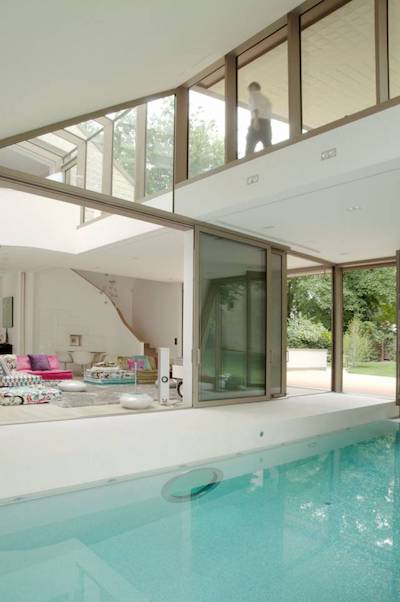 One of Harald & Markus's special project is "Villa M", which is an example of a groundbreaking living concept:
In order to bring sun into the garden and daylight into the interior of the house, the building structure was shaped with the help of a 3D simulation program after the sun's course so that self-shading was virtually excluded
The rooms on the ground floor and first floor were arranged in a flowing manner and vertically connected to a spacious atrium.
By means of electrically movable curtains, different zones can be created which have visually and physically their own spatial qualities
"A home is a smart home when the build in technologies are able to enhance the living conditions and help to reduce the consumption of energy" Harald Schindele
Technical progress is integrated with simultaneous awareness of nature.
Touch screens, electrical charging stations and computer-controlled media networking are parallel to the utilization of sun, light and geothermal energy. All technical system components can be controlled by a single app. [source]
Harald and Markus will be in Bucharest this June to showcase @ iCEE.fest 2017 lots of details not only about "Villa M" but on their other special projects as well – available on company's website.
On the first day of the festival (June 15th), both will be on Focus Stage 1 to talk about The House of the Future.
Smart Homes is the newest track @ iCEE.fest (Bucharest, June 15th & 16th) and there is a special ticket for this session: only 50 EUR.