Serial entrepreneur, speaker & editor: this is Alex Khan, Germany's most followed social media coach.
As an educator and innovator, Alex trains brands all around the world on how to gain social media reach and turn it into profit.
Alex has 73k Twitter followers, 16k Facebook fans and 100k Instagram followers [source]

On the second day of iCEE.fest (June 16th), Alex Khan's presentation will give valuable insights into the advantages of live video content.
On Upgrade Stage, in Session 2: Social, Video & Influencial Marketing, next to Alex will be other speakers with a solid & successful background in communication, social media and marketing. The setlist is available in Agenda.
Before the festival, icee.news talked with Alex Khan about influencers and how they cand add value to a social media campaign: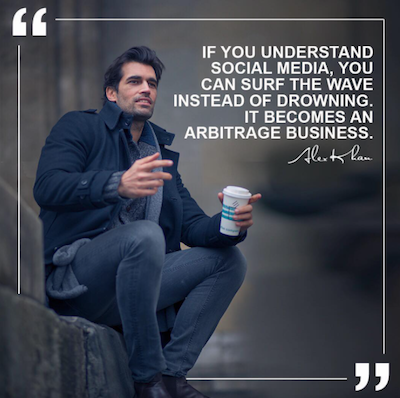 How important are the campaigns that use endorsers and how the companies should look at this method?
Working with influencers can bring a great increase in reach and trust but it´s important that the influencer and your brand shares the same audience.
I also see a shift to micro influencers so it might be better to work with ten people with 10,000 followers instead of working with one with 100,000 followers.
It´s also important to take a look at other metrics like amount of likes, shares and comments instead of just looking at the amount of followers. 
How do you define success in social media and when a person can be considered an influencer?
In my eyes your success in social media is a direct reflection of how much you care about people.
Social Media is about communication and it´s important that your audience starts to know, like and trust you before they will start buying from you.
Everyone who has followers is an influencer to me and everyone has a story worth sharing.
The challenge is to know your target audience, create valuable content and build an engaging, loyal community around your brand.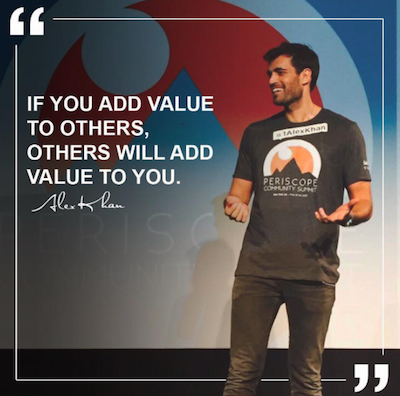 How do you comment on the sometimes controversial impact of celebrity-starring campaigns? (case study, Fyre Festival)
Many brands see social media as just another media channel like TV, radio or newspaper but it´s much more than that.
Due to the internet people are able to drive a dialogue with your campaign.
That´s why it´s even more important to make sure to pick the right celebrity and also use him in the right context. 
Give as a few hints, what will the public of the festival find out from your presentation?
My presentation will give an insight into the advantages of live video content.
I will share what you should do before your stream, in the first minute and much more.  
In short, I will showcase what I have learned from more than 1,000 live video streams and working with numerous brands like Red Bull or SAP and what´s hot right now in the live video space.
*****
iCEE.fest 2017 will take place in Bucharest in a few weeks' time only on June, 15th and 16th.
Don't miss the best price available and join the place to be for the CEE digital and tech industry in Bucharest, Romania!