In 2016, iCEE.fest has brought you iCEE.health, the satellite event for the newest best practices and the cutting edge developments in digital health, from healthcare to fitness and wellness, via a topnotch speaker line-up.
With that experience in mind, the 2nd edition of iCEE.health (June, 16th) is ready to take a step further. These are some of the overarching themes moderated by Lorena Macnaughtan, Event Director, along with Lucian Ionita, Denise Silber and Aline Noizet:
The Digital Changes Healthcare, Everywhere
In Digital Health, Who Comes First?
Digital Health – In and Out the Health System
Let's take a look at the setlist for this year's edition of iCEE.health: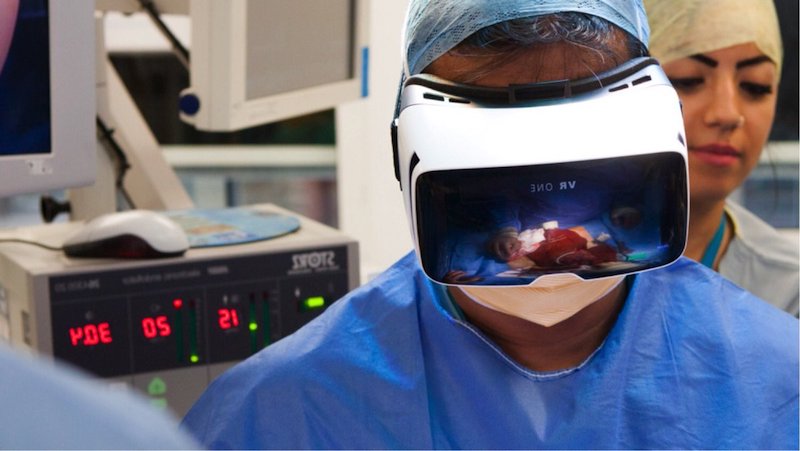 Shafi Ahmed, Founder @ Medical Realities

On April 14th, 2016 Shafi Ahmed performed the world's first virtual reality operation which was watched by 55,000 people in 140 countries, and reached 4.5 million on Twitter. Full story on our blog.
Shafi is a laparoscopic colorectal surgeon at The Royal London and St Bartholomew's Hospitals. In addition to that, he is serving as an elected member of council of the Royal College of Surgeons of England, sits on a number of advisory panels for government and serves as a civilian advisor for the Royal Air Force.
Shafi is a strong believer that technology is changing medicine and this has to start with education; therefore he brought to life Bart's X Medicine. "The first of its kind in the UK, and possibly in the world, BartsX aims to educate and empower medical students by introducing them to digital health."
Recently, Shafi and his team at Medical Realities launched the world's first VR interactive surgical training module available on Android for cardboard soon to be available on Gear VR, Daydream and IOS.
Cristina de Juan, Founder & CEO @ Innovate Medtec, a marketplace for digital health and the largest digital health network in UK

Cristina de Juan set up a government-based precision medicine innovation centre and 2 medtech startups.
She used to run clinical trials for pharma, and holds a PhD in Genetics.
Cristina is a council member of the Royal Society of Medicine, a Faculty member of Barts X Medicine, and she is one of the 100 most-influential leaders in healthtech in the world.
Eugene Borukhovich, Global Head of Digital Health & Innovation @ Bayer

Eugene is also an Entrepreneur in Residence at Personal Health Solutions (PHS), and a founder of Health 2.0 NYC, Amsterdam & Dusseldorf local chapters.
He enjoys mentoring startups in programs such as Rockstart, Grants4Apps and StartupBootcamp and is an avid blogger about innovation, digital health and startups.
Yes, Eugene is also a world class influencer… and so is…
Nick Adkins, Co-Founder @ PinkSocks 

Nick's passion for seeing the awesomeness in people, connecting with them on a personal level, and sharing in their stories is what sets him apart from other leaders in healthcare.
He has helped to push the industry to remember that patients/people/us are at the center of our work.
His commitment to being present and open, listening to understand, and sharing heart speak, allow us to see the best of ourselves in each other.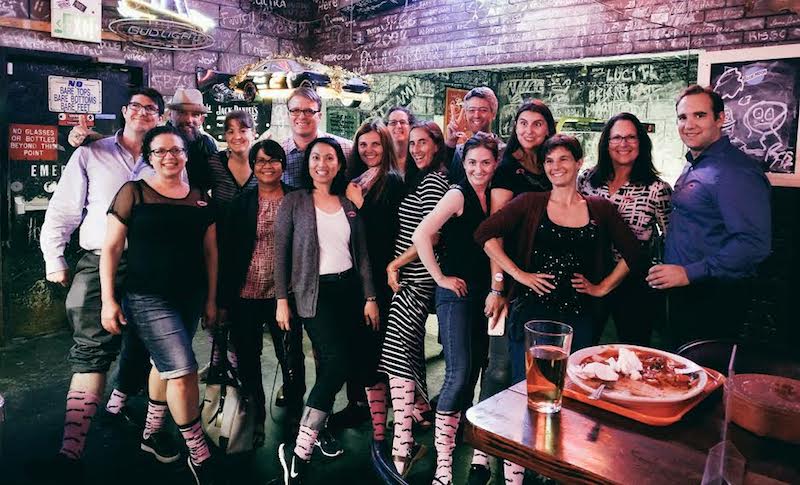 This is #Pinksocks gathering @ Stanford Medicine X 2016. Featuring Nick and a couple of ICEE.health-ers: Lorena Macnaughtan and Lavinia Ionita. As pink socks are trending up in digital health, come and get yours at iCEE.health. 
Denise Silber, President @ Basil Strategies

She is a digital health strategist and communicator with a rare global vision.
An accomplished keynote speaker, writer, and event curator, Denise addresses healthcare audiences in various media and bilingually.
A pioneer in this field, in 2011, she was awarded the French Legion of Honor for her work in eHealth. 
This is the list of speakers for iCEE.health 2017 as of today… but more to come:
*****
iCEE.fest 2017 will take place in Bucharest in a few weeks time only on June, 15th and 16th.
Don't miss the best price available and join the place to be for the CEE digital and tech industry in Bucharest, Romania!