In the week right before Cannes Lions, the famous creativity festival, some of the best creatives of the world will be in Bucharest, Romania. 
Take your seats and enjoy the show provided live on stage by the crazy ones!
So here are some highlights of the iCEE.fest 2018 line-up made to upgrade your knowledge when it comes to the spectacular world of Creativity, Virtual and Augmented Reality and Experiential Marketing.
---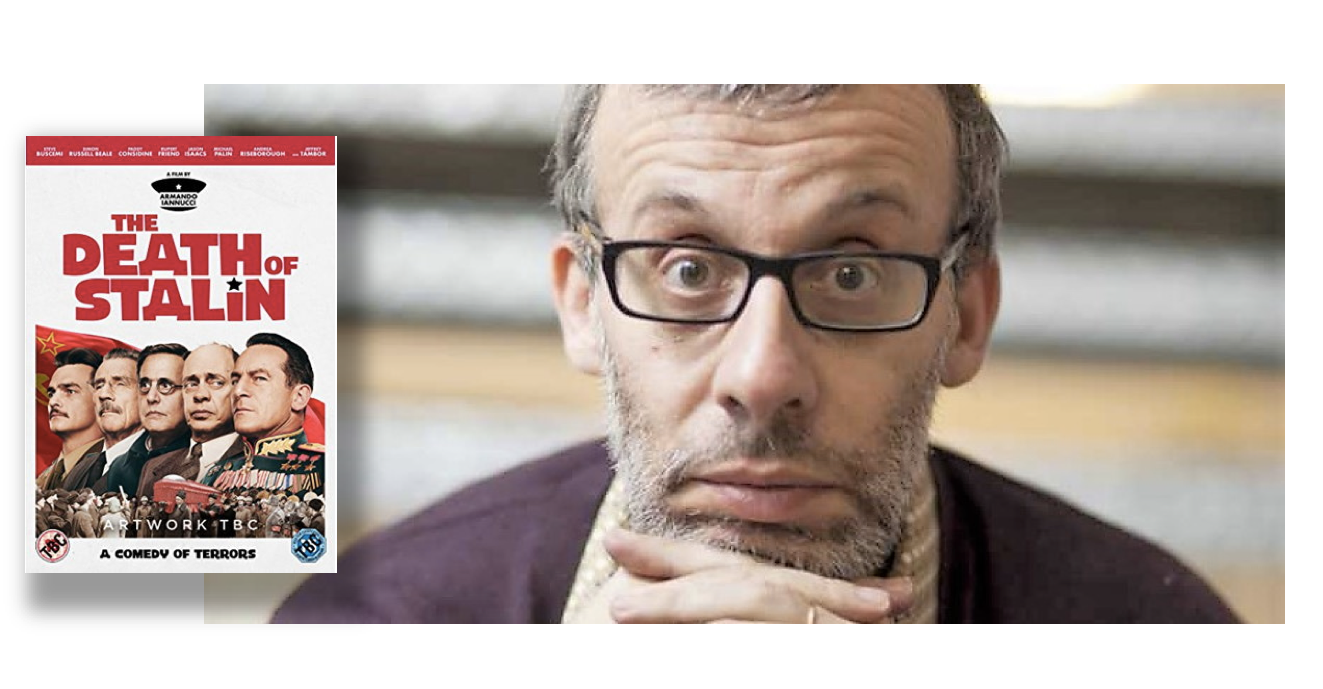 David Schneider, Founder @ That Lot
Best known for TV work such as "I'm Alan Partridge" and "The Day Today", David Schneider recently co-wrote "The Death Of Stalin " for which he received 2 BAFTA nominations.
Besides his cinematic career, David is one of the Founders and the Creative Director @ That Lot, a company which has quickly become a significant player in social media content and strategy for brands/ businesses areas.
Founded 4 years ago, That Lot provides quality content for brands, businesses, and broadcasters such as Channel4, B&Q, Jamie Oliver, Big Bus Tours and many others.
All the details about Davis's activity
---
Simon Gosling, Futurist @ Unruly
VIDEO/ Bringing the Unruly #FutureHome to the US
https://youtu.be/cMj0syLaN0g
Former Global CEO at Happy Finish, Simon Gosling led the creation of Unruly's Future Home– a 2,000 sq ft house built smack in the center of Unruly HQ. It was designed to give marketers a synapse-tingling shot of the future, inspiring them to consider how they could use a new generation of tech to move people in a connected home emotionally.
The complete story, here.
---
Kris Hoet, Co-founder & CIO @ Happiness Anywhere, a Creative Connectivity Agency is helping clients to lead the way in the 3.0 communication era.
"We believe that big data need big ideas. We do everything to make people happy. Because happy people make great work. And great work is what makes people happy"
---
Peter Fossick, Managing Director @ Factotum Design
Peter is a highly experienced designer specializing in service design, UX design and design thinking to deliver disruptive innovation at speed and scale
Factotum helps companies disrupt by designing intuitive and innovative services
They have extensive experience of working with start-ups, SMEs and blue-chip corporations on a diverse range of projects and sectors in the UK, EU, UAE, USA, and China
Peter's story in on our blog
---
Marc Oosterhout, Author & Founder @ N=5, the largest independent agency in the Netherlands
"We attach great importance to our independence. It is the best guarantee that 100% of our attention goes to our customers. No endless reports and cardboard parades. No broad consultation structures with too many people"
VIDEO/ Lovie Letters: Pridestream 
N=5 won a Gold, Silver, and 2 People's Lovie Awards for their work on Pridestream, an initiative at the Amsterdam Gay Pride Canal Parade that let people participate from anywhere in the world, via 360-degree live stream and experience it in all its glory.
---
Ollie Olanipekun, Co-Founder/ Creative Director @ Superimpose Studio, a creative studio based in the heart of London's creative industry.
"We offer insight, strategy and creative services to the world's most progressive brands, connecting them to the new consumer"
Dynamic and agile, they have a deep-rooted understanding of the current cultural landscape and access to a global talent pool, creating engaging experiences and shaping the consumer culture of tomorrow.
---
Jonathan Chippindale, Co-founder & CE @ Holition, is an award-winning digital creative studio specializing in emerging technologies crafting premium 3D digital experiences for a growing network of pioneering digital luxury organizations.
Their clients include Richemont, LVMH, Swatch Group and Kering Group across the emerging digital fashion and retail sectors.
VIDEO/ Face by Holition 
https://youtu.be/gixfWV-wRQU
Face by Holition is an immersive virtual cosmetic experience using innovative technology where smartphones and tablets act as a mirror to try on the latest colors, shades, and textures of makeup
The application is available on iOS and Android, as well as on devices in retail outlets.
Jonathan is a returning speaker. His 2017's presentation is available in the academy: The importance of Empathy in Innovation
---
Daniel Cheetham, Global CEO @ Happy Finish, world leaders in the creation of immersive experiences across AR, VR & MR and in utilizing AI for creative purposes, with well over 100 technology-based projects delivered to global markets in that time.
Over the past 5 years, Daniel has built the Tech Division at Happy Finish from engineers, scientists, storytellers, and artists.
Daniel believes in innovation through hands-on practice. He pushes his team to build new things in new ways.
---
Lucian Trestler, Strategy Director @ BBH London& Melanie Arrow, Entertainment Lead & Strategy Director @ BBH London,  one of the world's most famous creative advertising agencies.
Founded in 1982 by John Bartle, Nigel Bogle, and John Hegarty, the agency has produced campaigns for many of the world's most illustrious brands
Today, BBH London is a set of complementary creative specialisms, working together to unlock the power of difference for our clients
BBH has offices in London, New York, Singapore, Shanghai, Mumbai, LA, and Stockholm and employs over 1000 staff worldwide.
VIDEO/ AXE, Soulmates by BBH London
https://youtu.be/3IbaKAfqJy0
'Soulmates' is based on the idea that the new, upgraded Axe allows guys to transform their fortunes and make their own fate in a way that wasn't previously possible
The 90-second film is a love story that follows a guy who takes things into his own hands to find his true love, in spite of any adversity.
---
Oliver Kibblewhite, Head of Special Projects @ REWIND, an immersive content studio that fuses bleeding-edge technology with award-winning creative storytelling.
Known for pushing the boundaries in innovative content creation, REWIND's acclaimed immersive projects include BBC Home – A VR Spacewalk, the launch of Jaguar I-PACE in VR (check the video case study), and Ghost in the Shell VR.
The team combines its deep-rooted heritage in VFX and CGI production, with an industry-defining approach to VR, AR, MR and experiential marketing.
Oliver Kibblewhite is a qualified network engineer who now leads REWIND's special projects and technical activations across the globe, allowing REWIND to deliver ground-breaking and challenging productions.
With a deep-rooted background in complex IT, theatre production and esoteric crafts, Oliver applies his in-depth knowledge of bleeding-edge technology and science to bespoke technical setups and solutions.
Oliver has delivered pioneering projects for major brands including, Microsoft, Red Bull, Castrol, Nissan, and Lexus.
---
Bryan McCormack, Contemporary Artist
Video/ Art That Gives A Voice To The Refugees/ TEDxPrague
Bryan is an Irish contemporary artist and activist who specifically deals with social subject matters
Currently working on the "Yesterday/ Today/ Tomorrow" project
Created in September 2016, the idea started out as a conceptual art project with the intention of giving the refugee population their own singular, common voice by creating a visual language that can be communicated by every man, woman, and child, independently of nationality, education, language or dialect spoken.
The project's details are on our blog
---
Steve Griffiths, Global CDO & Head of Strategic Services & Partnerships, DDB Europe
Steve is responsible for the global digital business of McDonald's for DDB Worldwide and is also responsible for developing strategic services and partnerships for DDB Europe.
An experienced business leader with a background in CRM and digital communications, technology and business transformation and innovation, Steve was a founding partner of iconmobile, a design and technology consultancy working with O2, Vodafone, Orange, Lloyds and Visa developing new services and products.
Before Steve was CEO of Lost Boys UK which later became LBi and European business director at Modem Media Poppe Tyson running General Motors across Europe.
Steve began his career in CRM and data at Proximity London and later moving to TMW.
---
Marc Aris, Partner @ 4wisemonkeys
Staying true to his mantra that "If you don't have fun in your job you're wasting your life" he co-created the 4 Wise Monkeys, one of the fastest growing creative agencies in Greece.
Marc's presentation from iCEE.fest 2017: From skip to share(also available in iCEE.academy):
---
Mihnea Gheorgiu,  Global Digital Creative Director @ Publicis Italy & Bitan Esteban Franco, Creative Director @ Publicis Spain 
Publicis is a global creative agency, with 88 years' experience providing change leadership for its clients
With over 12,000 employees in 84 countries and clients including Axa, BNP Paribas, Carrefour, Cartier, Citi, Coca-Cola, Haier, Hilton Honors, HP, l'Oréal, LG, Luxottica, Nestlé, Orange, P&G, Paypal, Pernod Ricard, RATP, Renault, Sanofi, Seb, Siemens, Telefonica, Total, and UBS.
"Italy's most awarded agency in the last 5 years. Among the top 10 in Europe" [source]
Here you'll find the case studies from Publicis Spain
---
Mike Parsons, CIO @ Qualitance,an emerging technology and innovation company, but also an advisor to Fortune 500's such as Nike, Xbox, Levi's, Breville, and startups like Finn and FasterIntel.
VIDEO/ Case Study by Qualitance: Up Talent 
Qualitance has designed a web-based SAAS that connects employees and managers: Talent Boost
The app provides transparency within the organization in terms of who has OKRs, how much they achieved, what is their relationship with their peers and how technically proficient.
---
Sara Lisa Vogl, VR/ XR UX @ XRBase, the VR/AR network of content creators with physical hubs in Europe's major capitals.
"Our strength comes from our partners, multi-talented freelancers, artists-in-residence, startups and industry experts"
They strive to push the boundaries of what's possible in this medium by empowering communities working in immersive technologies.
They are based out of Amsterdam and Berlin, offering services around the globe.
Check out some spectacular case studies here.
---
Simon Windsor, Co-founder and Yush Kalia, Business Development Director, both @ dimension,a world-leading volumetric video and 3D capture studio, and first Microsoft Mixed Reality Capture studio partner.
Dimension captures life in wonderful volumetric detail, providing a step change in the realism that can be achieved for the creation of virtual humans and environments. Inject new life into stories, games and experiences for both immersive and 2D media.
Video/ Case study: Performance capture
New immersive platforms demand a re-think in how to capture human performances so they are believable, emotional, and exciting.
Volumetric video enables you to record actors, performers, and animals to create virtual and mixed reality experiences that feel more real, or produce multi-dimensional magic for 2D and touchscreen devices.
---
Tom Sacchi, Founder @ UNIT9, a global production partner with offices in Los Angeles, New York, London, and Berlin.
Their studio is a breeding ground of disciplines with a common vision to achieve groundbreaking marketing experiences & create new audiences.
Their talent roster includes film directors, innovation architects, product designers, software engineers, art directors, designers, and producers – delivering installations, events, social films, VR content, games & digital campaigns.
Their production process combines open source with a lean startup philosophy, designed to enable collaboration across ideation, feasibility, and production.
***
iCEE.fest 2018 will take place in Bucharest, RO – June 14 & 15
Be part of the show and
In doubt? Watch this for 90 Seconds 😉