NOTE: This podcast was live recorded at Radio Guerrilla Romania in English. You can scroll down and use the timestamp at the end of this article to skip the intro.
Supus unor presiuni masive legate de responsabilitatea pentru ce se publică în propria rețea socială, Facebook a anunțat zilele trecute un prim pas concret și în România.
Momentan, e vorba de o mișcare cu o încărcătură semnificativă de PR și un efect direct relativ redus dar, totuși, e un moment demn de consemnat în lupta reală împotriva fake news: un parteneriat cu agenția de presă AFP, mai exact cu structura de fact checking a instituției media.
În urma acesui contract între Facebook și AFP, orice postare cu potențial periculos din newsfeed va putea fi semnalată ca atare ori eliminată. Nu și dacă ești politician sau partid politic – caz în care Facebook a decis să ofere "imunitate". 
Iată un scurt extras din discuție, relevant în acest sens:
Invitați de la AFP + întrebări de la jurnaliste și jurnaliști
Dar despre cum se ve desfășura în detaliu acest proces complicat de fact check, un demers necesar dar și controversat, am discutat cu doi oamenii-cheie direct implicați în proiect: Bronwen Roberts, Fact Check Coordinator AFP Europe si Andrei Pungovschi, Fact Checker, AFP România.
Am rugat și foste colege și colegi din presă să mă ajute cu întrebări – pentru că, așa cum subliniez de fiecare dată când am ocazia, eu nu mai sunt jurnalist (cu ce mă ocup, vedeți aici).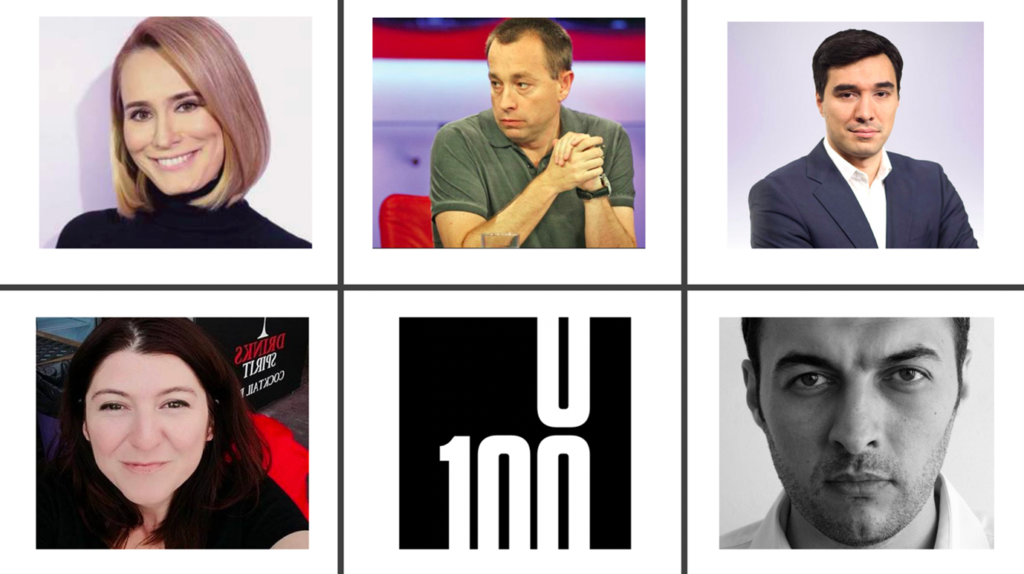 În ordinea cronologică a intervențiilor, de la stânga la dreapta, au întrebat: Andreea Esca – Stirile ProTV, Cătălin Tolontan – Libertatea, Claudiu Pândaru – Digi24 si Republica.ro, Codruța Simina – PresOne și Misreport, Cristian Pantazi – G4Media.
Puteți asculta podcastul aici, via Spotify, sau în orice platformă audio via Anchor.FM
[#PARTENERIAT. Ediția podcast UPGRADE 100 este realizată în parteneriat cu BANCA TRANSILVANIA și podcatsul BT Talks, pe care vi-l recomand]
5 INFORMAȚII CARE MERITĂ ATENȚIE
POLITICIENII AU "IMUNITATE"

Pot fi verificate postări de pe conturile personale, ale diverselor pagini, postări ale unor publicații și instituții media, dar politicienii au "imunitate": postările lor și ale partidelor nu sunt marcate de Facebook – în numele libertății de exprimare, pentru a da libertate publicului să își formeze o opinie.
Puteți auzi fragmentul începând cu minutul 29:30 –> ca răspuns la întrebarea Codruței Simina / MisReport si PressOne. Cred că e o idee care merită o dezbatere mai nuanțată.
DOAR UN ANGAJAT ACOPERĂ ROMÂNIA
România e a 8-a țară din Uniunea Europeană unde programul a început, luna aceasta.
Proiectul e mai vechi, din 2017, când a început cu o persoană care avea funcția de "fact checker". Acum echipa are 90 de persoane care acoperă 18 țări din lume, iar în medie se fac  20 verificări de știri pe zi (la AFP, Facebook are și alți provideri).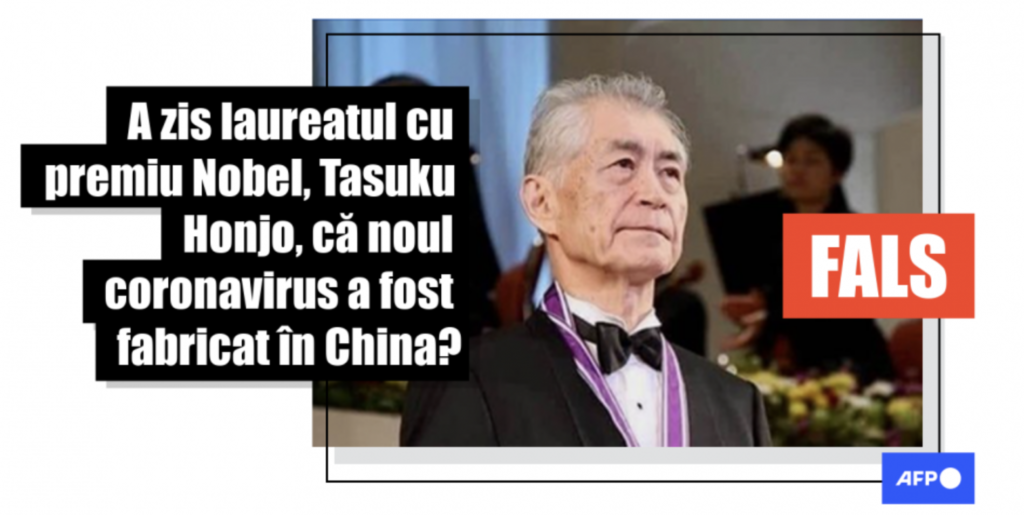 Pentru România există practic, acum, o singură persoană responsabilă: invitatul nostru, Andrei Pungovschi, care lucrează cu ceilalți colegi și cu tehnologia Facebook.
Ce s-a reușit a fi verificat până acum se poate vedea live, oricând, la adresa: verificat.afp.com
CUM SUNT SEMNALATE POSTĂRILE VERIFICATE
După ce agenția realizează materialul de verificare, algoritmii "marchează" ca fiind discutabil conținutul, cu un link la explicația realizată de AFP.
Marcarea arată așa (click pentru a mări):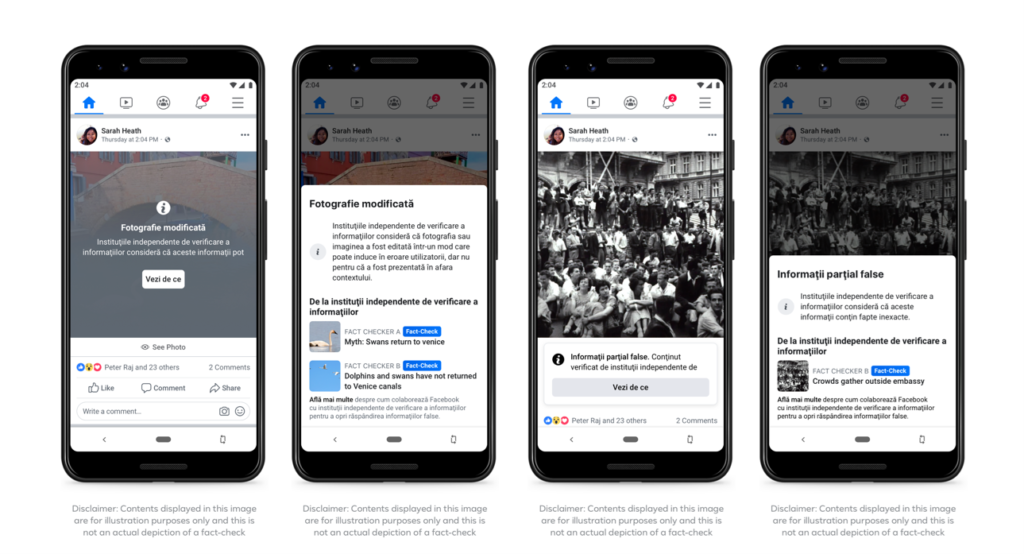 4. CUM SE DECIDE CE SE VERIFICĂ?
Prioritare sunt știrile care au potențial de a produce rău fizic direct (ex: tratamente tip "bea desinfectant" pentru COVID 19), apoi îndemnurile la violență cu potențial să degenereze etc.
În septembrie 2020, în urma parteneriatelor cu fact checkers, au fost semnalate 4.4 milioane de postări discutabile, doar pe teritoriul Uniunii Europene.
        5. ETAPELE VERIFICĂRII 
Procedura este următoarea:
A. Userii semnalează conținutul în Facebook
B. Facebook transmite informația spre angajații AFP printr-o aplicație
C. AFP decide ce anume și cum "demontează", utilizând mai multe categorii, de exemplu:
total fals
parțial fals
missleading (de exemplu video real dar explicatia video înșelătoare)
altered (imagini modificate de exemplu)
missing context (de exemplu o declarație făcută în alt context decât cel prezentat ca fiind actual)
satiră (doar dacă e posibil de a fi luată în serios)
D. Facebook marchează conținutul verificat și oferă link spre AFP (sau alți fack checkeri aflați sub contract cu platforma).
FFW:

UPGRADE 100 Podcast | Ep. 80
>> Here are the key questions and the show notes. You can click on the desired caption to listen to it directly. Enjoy!
Check all our podcasts, here. What is UPGRADE 100, here. About the host, here.