iCEE.fest 2017 brings you a new content stream.
FinTech will be a one-day conference on the connection of technology and financial services and their impact on how the world borrows, buys and invests.
Of course, there are lots of questions when it comes to your money and we're ready to answer the ones that impact you the most:
What are the practical methods for success in the digital world?
What is the current & future layout of the financial services?
How can ideas & capital be best mixed for growth and relevance?
How do the changing requirements of the digital customers shift the landscape?
And by "we", just to be understood, we mean the confirmed speakers who will take the stage of the festival bound to happen this June, in Bucharest.
Let's meet Mr. Fintech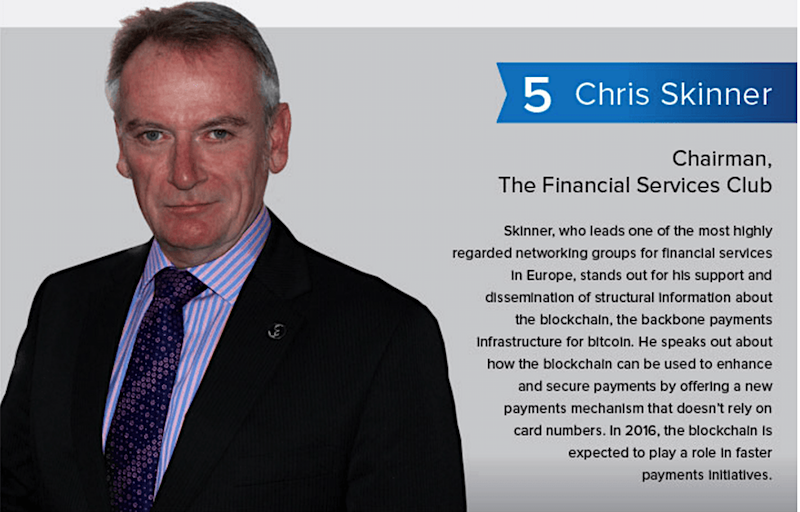 Founder @ The Finanser, Chris Skinner was "voted one of the top five most influential people in financial services information security". [source]
Known as an independent commentator on the financial markets and fintech through his blog, in his day job Chris is Chair of the European networking forum: the Financial Services Club.
"Chris Skinner is simply one of the most brilliant minds in banking"

The Financial Brand
He is on the Advisory Boards of many companies including Innovate Finance, Moven and Meniga, and has been voted one of the most influential people in banking by The Financial Brand.
Chris is a regular commentator on BBC News, Sky News, CNBC and Bloomberg about banking issues
Known as Mr. Fintech, he is a Judge on many awards programs including the Asian Banker's Retail Excellence Awards
He is working closely with leading banks such as HSBC, the Royal Bank of Scotland, Citibank and Société Générale, as well as the World Economic Forum.
UpDate: Chris Skinner @ The Next Web Conference 2017
http://www.upgrade100.com/news/before-icee-fest-chris-skinner-just-talked-about-the-semantic-web-at-one-of-the-biggest-tech-digital-events-in-europe-the-next-web-conference-2017/
Next to Chris Skinner, on the festival's stage will be other Fintech experts (more to be confirmed):
Spokesperson of the National Bank of Romania, Dan Suciu will moderate the Fintech stage.
Currently the Communication Director for the central bank, he was appointed spokesperson of the Romania Government in 2012 by prime minster Mihai Rasvan Ungureanu and again after 3 years for Dacian Ciolos.
Previously, Dan Suciu was a journalist working for various Romanian media.
This content stream represent a great opportunity to make an important update, so we can find out where are we in terms of banking and technology.
BOOK YOUR AGENDA: iCEE.fest 2017 will take place in Bucharest in a few weeks time only on June, 15th and 16th.
Don't miss the best price available and join the place to be for the CEE digital and tech industry in Bucharest, Romania!
Fintech Stage Partner @ iCEE.fest 2017 is Ernst&Young.