Partner at Micro Venture Capital Fund 500 Startups, Marvin Liao is running the San Francisco based accelerator program as well as investing in Seed stage startups.
A 10.5 year veteran of Yahoo! Inc., Marvin invests in Digital Media, Enterprise SAAS, Marketplace, Fintech, Adtech, Digital Health, Internet of Things & Mobile startups across the globe.
He also serves on the boards/advisory boards of several internet advertising and ad technology companies
He is a Mentor for several Startup Accelerator programs in Europe, Asia, Israel and the US, helping guide startup teams with their sales, marketing and partner development efforts.
Marvin's tips for new entrepreneurs
"You have to understand what you're good at and what do you like"

"Don't think about launching, there's no such thing as perfect product"
Marvin is a frequent speaker at many Digital Marketing & Tech Startup Conferences:
VIDEO / Marvin Liao: From Startup To Scale Up
About 500 Startups
500 Startups is a venture capital firm "on a mission to discover and back the world's most talented entrepreneurs, help them create successful companies at scale, and build thriving global ecosystems".
Since their inception in Silicon Valley, the firm has invested in over 2,000 companies via their 4 global funds and 14 microfunds dedicated to either specific geographic markets or verticals.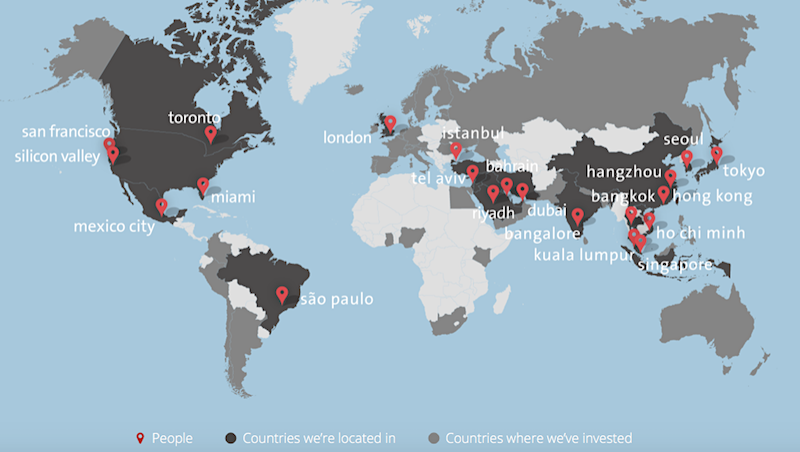 Their 100+ team members are located in multiple locations worldwide, with 500 Startups' global portfolio of investments spanning over 60 countries
Notable portfolio companies include: Twilio (NYSE: TWLO), SendGrid (NASDAQ: SEND), Credit Karma, Grab, Carousell, Udemy, Kudo (acquired by Grab), Talkdesk, Makerbot (acquired by SSYS), Wildfire (acquired by GOOG), and Viki (acquired by Rakuten).
Beyond providing seed capital, 500 further supports startups via its Seed Programs in San Francisco and Mexico City and the Series A Program in multiple locations globally.
The Seed Program emphasizes digital marketing, customer acquisition, lean startup practices, and fundraising for pre-Seed companies.
Marvin will take the stage at iCEE.fest for a special keynote and he will also be one of the main jury members for our live-on-stage pitching competition  "200 Seconds on Fame".
By the way: you still have some time to apply. Now you have one more reason to do it.
*****
Have a startup? New entrepreneur? iCEE.fest 2018 is the place to be: Bucharest, June 14,15
STILL IN DOUBT?
Check this 90 Seconds movie and … CEE you there!