It's not easy to choose a model for your house of the future and this is because many of the solutions on the market can be extremely expensive.
Probably that's why so many of them will just remain ideas.
But among these, we can see many actual projects that have one great quality: they are achievable.
The intelligent home that learns your habits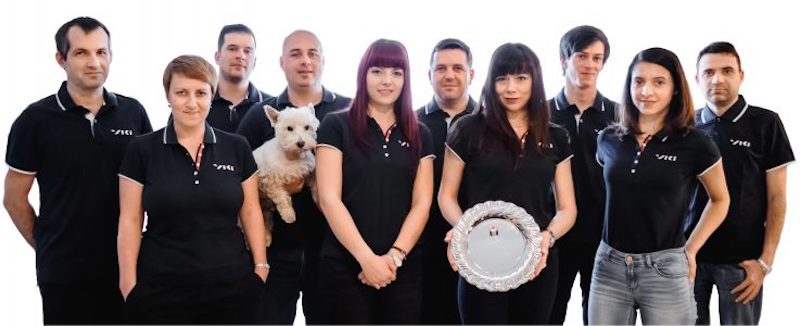 And because we just talked about money, we found a system that completely transforms your home and, the most important thing, you don't have to be a millionaire.
Viki is a system devised by a team of Romanian IT professionals from Cluj-Napoca. The project was awarded inside "Pro Invent", an international exhibition that took place a couple of days ago.
"After Viki is placed in a house, it learns what each user of the house does – when they turn on the lights, the TV channels and the music they listen, the preferred temperature in their room – and after a few days, it knows how to set these parameters automatically", said Dan Chiuznăian, project manager @Viki. [source]
What are the main features?
VIKI continuously learns the right combination of lights for you, by automatically setting them according to your mood, everything being based on previous experience. When you're not in the room, they are switched off automatically, saving energy.
VIKI keeps you up to date with the weather. You receive detailed notifications for the current day and the general forecast for the whole week. VIKI displays alerts to sudden weather changes, so you and your family will always be ready for the weather outside.
Relying on your previous memorized preferences, VIKI automatically sets the right temperature, the humidity and ventilation in each room of the house. When nobody is home, VIKI adjusts the heating at a preset value.
The comfort of your home is ensured by the intelligent shading during summer, thus saving energy for cooling the house. When you're on vacation, the system will provide light for the plants during certain periods of the day.
The safety of your home is a priority for VIKI. Access to the house is secured, there is surveillance monitoring and the windows and the doors are constantly monitored to check if they are closed.
Here you can see all the details and choose the configuration you desire. As for the money:
"The price varies somewhere between 35 and 100 euros per square meter depending on the options you want. 35 for the basic system that would control only the lights, 100 euros as full option". [source]
The Cluj-Napoca based team worked 5 years for this project.
Don't forget, the iCEE.fest 2017 (on June, 15&16) will feature a new content stream/ Smart Homes where projects like this, and many others, will be highlighted in a bigger conversation with insightful companies and internationally acknowledged professionals.