Regardless of industry, the automation trend is an inevitable one.
Yes, in 2017 robots are already among us doing some hard work that usually require a reasonable number of people.
And yes, the questions are still there: what will the replaced people do? How will the world economies treat this problem? Will unemployment rates raise?
And when Elon Musk says we have to do something in this direction, we'll better listen to him, right?
How it all started for UiPath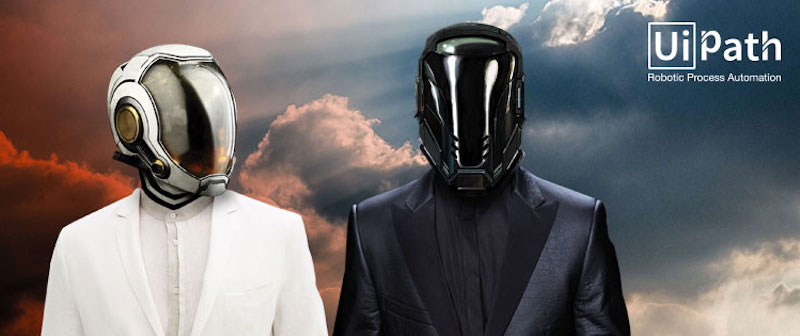 Long story short, back in 2005, 2 entrepreneurs from Romania, Daniel Dines and Marius Tirca founded an outsourcing company.
After 7 years of exploring the automation market, they turned their attention on the Robotic Process Automation domain.
Since then, the company is building apps for businesses to automate repetitive functions.
Currently, the phrase "robotic process automation" is used to refer to the use of sophisticated computer software that automates rule-based processes without the need for constant human supervision.
Rebranded as UiPath in 2015 (with Daniel Dines as CEO and Founder), the Romanian startup got bigger and bigger every day:
"Lufthansa, Generali, Telenor and Dong Energy, as well as two of the top 10 companies in the Fortune 500 are our customers" Daniel Dines, CEO and Founder of UiPath
The present and the future for UiPath

With a 600% growth last year, UiPath became very attractive for the big players in the market.
And because the need for automation is real today and especially tomorrow, one of the most important funds decided to invest in UiPath.
That's how we reached April 26th 2017, the day when UiPath raises $30M from Accel Partners, no other then the fund that also invested early in major companies like Facebook, Dropbox and Spotify.
iCEE.news talked with Daniel Dines about the UiPath's plans after this major step in the company's life: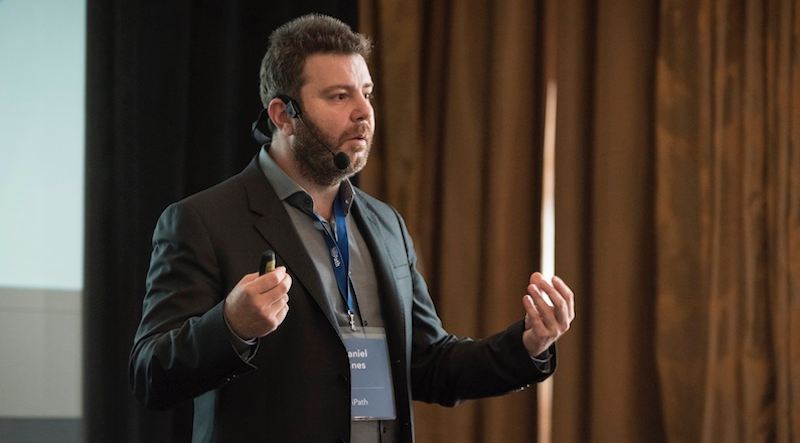 What's the company's long term plan after this funding?
This round of funding will be focused on a global hiring push to support the huge demand for our product on the market.
We will also continue to focus on developing our technology by adding new cognitive and Artificial Intelligence capabilities to the UiPath platform.  
We also want to democratize our technology to hundreds of thousands of developers that can get trained for free using our online RPA Academy.
To further increase these efforts, we made available the UiPath Studio Community, a free extensible tool for individuals or companies with less than 1mil$ annual revenues, along with the UiPath Community Forum.
"We estimate that RPA's adoption rate in Financial Services, Insurance, IT & telecom, Healthcare, as well as in many other industries, will increase exponentially" Daniel Dines, CEO and Founder of UiPath
Can we expect you'll open offices in other locations, maybe in the CEE region?
We are already in the process of opening two new offices in Sydney and Hong Kong.
Our Bucharest office currently covers our needs in the CEE region, so we don't have any immediate plans of opening offices in the area.
How are the Romanian programmers seen on the international market?
From our experience, Romanian developers are definitely very talented and they're generally valued accordingly.
They have great technical expertise and it is only natural that multinationals seek their skills.
There are an estimated 70,000 software developers in Romania, and many large IT outsourcing companies continue to open offices and hire them.
UiPath is different in the sense that we're developing an original technology, we're not outsourcing and we're actively pursuing the best developers to start working for us.
*****
Don't miss the best price available and join iCEE.fest 2017 – the place to be for the CEE digital industry this June (15th and 16th)