What would you say if we'd tell you that there is a company saying you don't have to be worry about the controversial ad placement problem that affected (especially) YouTube this year?
A network with more than 600 YouTube creators, Studio71 offers direct media buys through a programmatic guaranteed solution that will eliminate marketers' frustrations over the "brand safety" issue. [source]
iCEE.news also covered the subject with professionals from the CEE region:
Senior VP Sales & Marketing at Studio71, Ralf Osteroth will present his case @ iCEE.fest 2017, but, until next month iCEE.news wanted to find out more about the Multi-Channel's approach:
How serious is YouTube's ad placement problem from your point of view?
YouTube is working hard on these issues, but there's still a long way to walk to ensure a brand safe media inventory for advertisers.
Therefore, marketers appreciate the premium content of MPNs like Studio71, because they can rely on a brand safe inventory of professional media houses. 
Do you see similar problems at Facebook, Google Display Network or other major local websites?
In times of "Fake News" and hate speech, many publisher houses have to deal with specific challenges, especially as long as they publish User Generated Content. 
As a professional media house, we take benefit from full content ownership that guarantees brand safety.
How does Studio71 hope to avoid those issues?
Studio71 partners with carefully-selected content creators and partners to safeguard a premium media inventory which is highly attractive to advertisers.
What's the right dose of automation in online advertising?
Automation can be a well working key for successful campaigns.
But to avoid ad fraud and robot traffic, premium and personally managed content are essential.  
What is your message to the marketers/ clients you'll meet at iCEE.fest?
As a global and market leading MPN we will show marketers how Influencer Marketing is boosting Brands when it comes to young target groups.
About Studio71: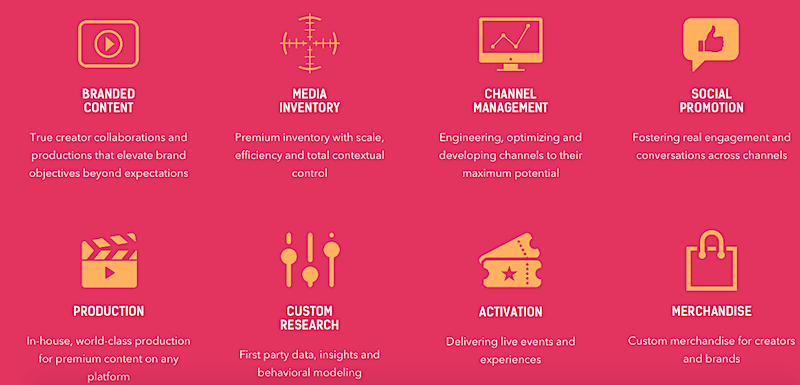 Studio71 is a full service, strategic marketing partner to help creators and brands exceed their potential through content and distribution
It has 1,300 channels on YouTube with 7 billion monthly views
There is a 95% year-over-year growth in video views
This is Star Wars Limited Edition campaign for Coffee-Mate

1.2 Million YouTube views
35,000 social engagements
*****
iCEE.fest 2017 will take place in Bucharest in a few weeks time only on June, 15th and 16th.
Hurry up! The Time is Ticking!
Don't miss the best price available and join the place to be for the CEE digital and tech industry in Bucharest, Romania!