It's been decades since marketing and communication have bound each other to a level that now it's almost impossible to separate them anymore.
From entrepreneurs to renowned speakers and specialists with acknowledged experience on the subject, this is the line up iCEE.fest has gathered for the MarCom stream:
Alex Khan, CEO @ Attractive Media

Founded in 2010, Attractive Media is an agency for social media & live streaming consulting
Alex Khan is a serial entrepreneur, speaker, editor, and Germany's most followed social media coach
He has 73k Twitter followers, 16k Facebook fans and 100k Instagram followers [source]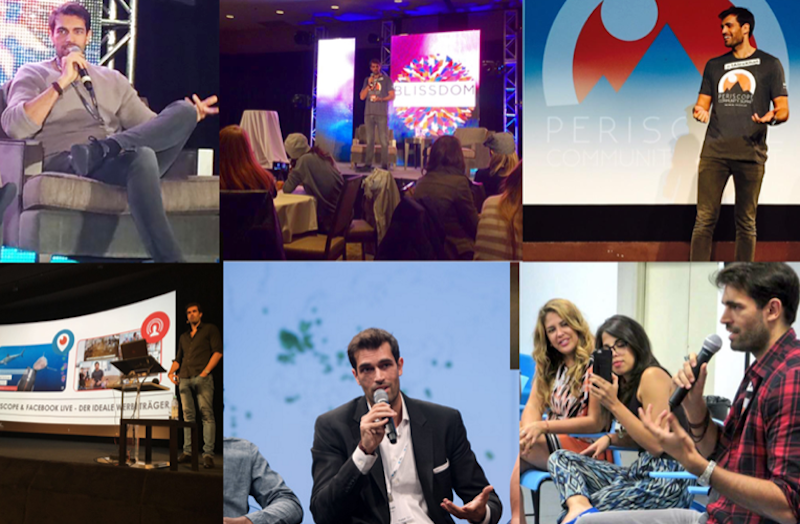 Dave Birss, Founder, Editor & Human @ org

org is an online magazine set up to help individuals and organizations become more creative.
It's about the practical side of creativity, about giving you actual things you can do that don't involve waving a crystal or invoking your inner muse.
This is Dave's TEDx Tottenham keynote: "The product that guarantees a better life"
Robert Berza, GM CEE @ Fashion Days

Founded in 2009 by Swiss entrepreneurs, the company quickly expanded and is currently operating in Romania, Bulgaria and Hungary
With more than 4 million customers, Fashion Days is one of the key players of the region's fashion industry
Since 2015, Fashion Days is part of eMAG Group
Customers benefit of fast delivery within 2 days, quick order placement using the mobile app or the possibility to add favorite items to their wish list

Katy Howell, CEO @ Immediate Future

An independent social digital consultancy.
Social specialists for over 12 years
They work with well-known brands like Sony Music, IBM and Hotpoint

Anneli Rispens, Director Content & Social Media @ DDB EMEA

Last month, the global DDB network finished on top at the Clio Sports Awards with a combined total of three honors
Let's see a fragment from DDB Chicago's "This is March Madness" campaign for Capital One (GOLD in the Integrated Campaign category @ Clio)
David  Uribe, CEO @ SMARTBEEMO Marcom

David is a Colombian entrepreneur and author currently living in the United States.
He is the Global VP and Creative Director at Asylum Marketing, a multi-national data driven marketing agency with offices in 5 different countries.
David is also the CEO and Co-Founder at smartBeemo, the world's first predictive analytics software for social media optimization.
Together with his team at smartBeemo, David developed an online education platform for entrepreneurs and marketing professionals who seek to establish a strong social media presence that has reached more than 2,000 students from all over the world in only 6 months.
*****
iCEE.fest 2017 will take place in Bucharest in a few weeks time only on June, 15th and 16th.
Don't miss the best price available and join the place to be for the CEE digital and tech industry in Bucharest, Romania!