Launched three years ago, iCEE.health offers an international interactive platform for learning and networking, which brings together the entire eHealth ecosystem, lead by Lorena Macnaughtan and powered by the iCEE.fest team.
It is also the first event in Europe to embrace the Everyone Included™ ethos, born at Stanford Medicine X.
This year, it takes place on June 14, first day of iCEE.fest, in Bucharest, Grand Cinema&More.
FUTURE50
HIMSS Europe is part of HIMSS (Healthcare Information and Management Systems Society), the largest health IT membership organisation in the world, founded in 1961.
Future50, supported by IBM Watson Health, is a new initiative by HIMSS Europe that aims to identify and bring together the top 50 Healthcare IT leaders in Europe.
The HIMSS Europe Future50 is who we should look to for the future of healthcare today. They influence the potential of digital health to improve healthcare for all of us. [source]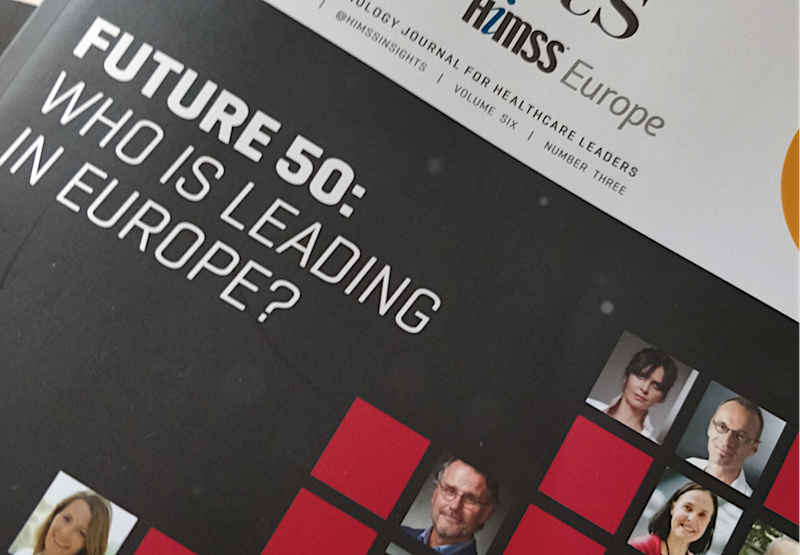 Amongst the Future50, there are great change makers such as Lucian Engelen – REshape Centre, Juliet Bauer – NHS, Jordi Serrano Pons – Universal Doctor… the list is available here.
"The Future50 initiative recognises digital health leaders from across Europe, ranging from healthcare providers to governments, not for profit organisations, as well as information and technology market suppliers and their customers. On behalf of HIMSS, we congratulate those who have been named as the top leaders in digital health. As digital health innovators, the Future50 will lead the transformation of the digital health ecosystem by sharing knowledge and best practices with the European community" (Hal Wolf, President and CEO of HIMSS, source)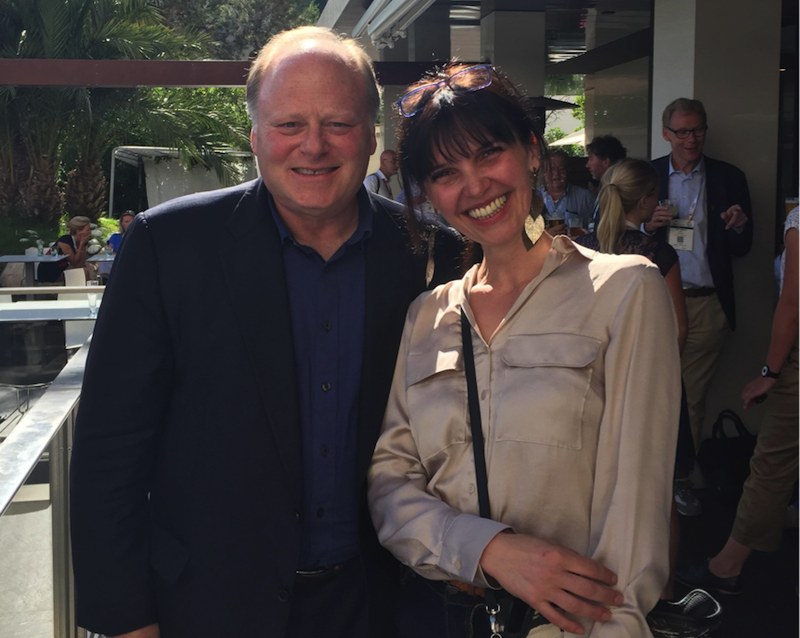 Hal Wolf, President and CEO of HIMSS and Lorena Macnaughtan, Director iCEE.Health, HIMSS Europe and Health 2.0 Conference, Sitges, Spain, May 29th.
iCEE.health – The Future of Health.
Lorena Macnaughtan, due to her international involvement, has been recognized as Future50 for both UK and Romania.
Many countries, UK and Romania included, face a basic challenge in term of health IT: collaboration amongst stakeholders. Healthcare is the most fragmented, most regulated field… collaboration is a new game. And co-creation, interdisciplinarity, is the end game.
This demands both cultural and regulatory changes. Romania is at the beginning; whilst UK burned a few stages and is opening up to innovation and public private collaboration, so much needed in healthcare. But in Romania I see things changing on fast forward. In that sense, it's fantastic!
Since its inception, iCEE.health featured both international and local innovation and established strong partnerships, at home and abroad. iCEE.health is driven by three simple principles: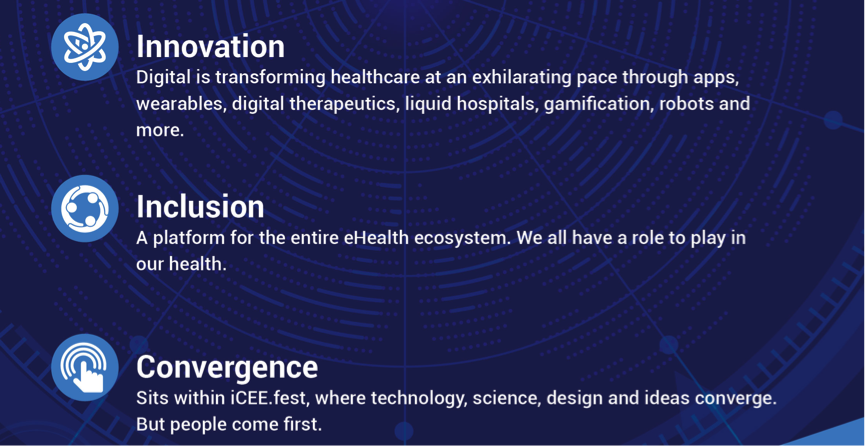 "Leaderships is the capacity to make sense of and make space for the new. It's only fair to share the blame for iCEE.health and Future50 with Dragos Stanca, iCEE.fest's founder and one of the engines of digital excellence in Romania, who had no hesitation about starting a satellite event on digital health inside the fest." (Lorena Macnaughtan)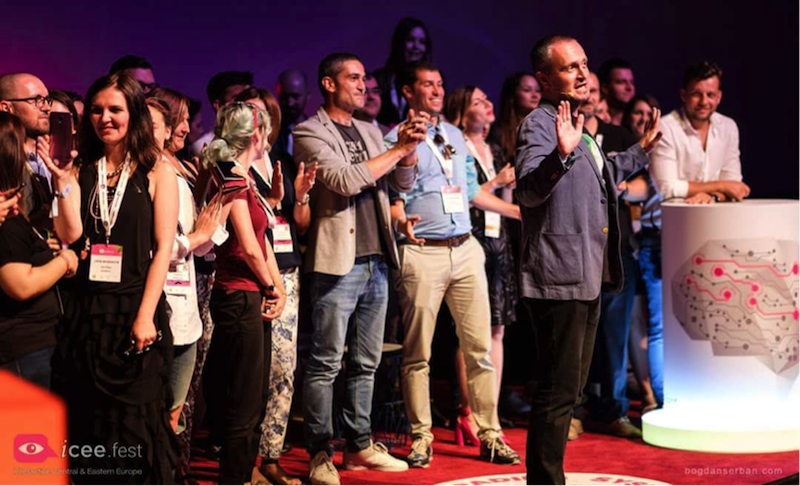 The team, closing iCEE.fest 2017.
This nomination goes beyond a personal achievement; it's a recognition of iCEE.health's impact in Romania and Europe.

And iCEE.health @ iCEE.fest is a team work. We are also grateful to our speakers, our partners and friends dotted around the world for their trust, enthusiasm and support. There are so, so many!

Not last, I am personally thankful to Horizon Digital Economy Institute, UK, which has supported my work since very early on.

My message to anyone who is walking a new path is focus, find your pack and walk the walk. Together. (Lorena Macnaughtan)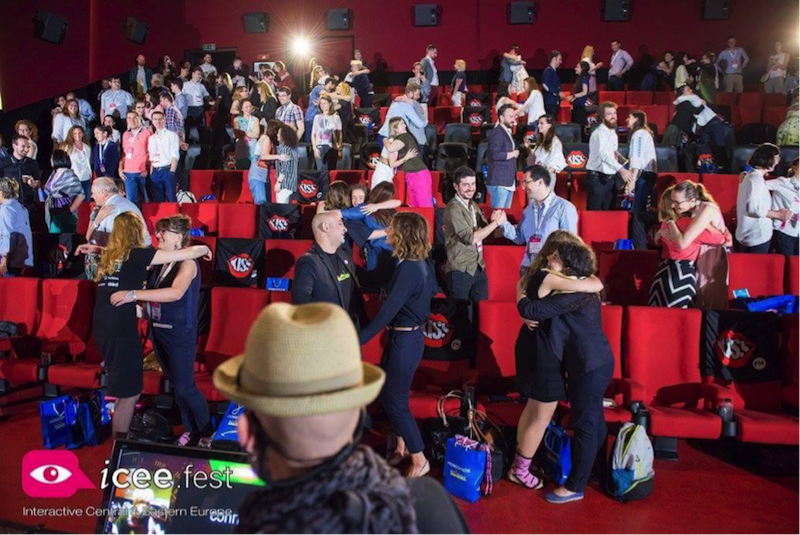 iCEE.health 2017, also known as hugfest.
Find out how technology is changing our lives, on June 14. This year, iCEE.health has two stages:
FOCUS 2 you will meet amazing speakers Shawna Butler (Exponential Medicine), Diane Jooris (OnComfort), Michael Seres (11Health), (PeaceLove), and so many others
FOCUS 4 where you have hands on sessions like Justin Lai and Sylvie Dobrota (Stanford Medicine X), Ksenia Benifard (Former Foresight Manger in the Ministry of Health, Alberta, Canada) and more…
***
iCEE.health 2018 takes place in Bucharest, RO, June 14.
If you are a Medicine, Pharmacy, Nursing or Midwifery Student or a Resident Doctor, you benefit of a 50% discount, email tickets@upgrade100.com.