It may be surprising, but in the world of startups, it's not always about the money.
Sometimes it's all about the one million dollars idea.
A mixture of creative marketing, experiments & data plus a nice piece of technology, growth hacking seems to be the answer that can take your business to the next level.
Growth Hacking For Startups in 2017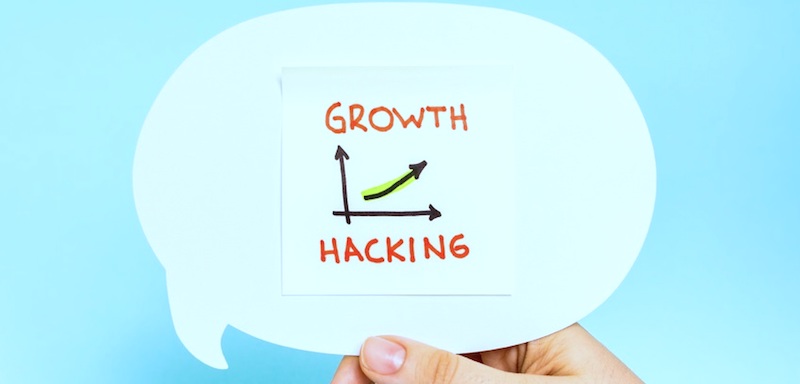 In order to find out all the details about growth hacking techniques that any startup can use, iCEE.fest will organize a workshop on the second day of the festival (June 16th).
PLEASE NOTE THAT THE SEATS FOR THIS WORKSHOP ARE LIMITED. YOU CAN HAVE ACCESS USING THE iCEE.fest Startup Ticket AVAILABLE HERE (that also gives you access to the STARTUP Stage on June, 16)
Co-Founder and COO @ WeRSM, George Carey Simos will host the workshop, which will address all the thematic issues around this topic.
We are Social Media is one of the largest independent websites dedicated to social media and digital marketing
As a freelance Digital Strategist, Growth Hacker, Digital Consultant, and all round "digital problem-solver," George Carey Simos helps people and companies use the Internet to their advantage
He specializes in SMM, social media strategy and training, user acquisition, and content marketing.
In preparing the event, George talked with start-up.ro (iCEEfest partner for the Startup stream) about strategy, common mistakes, investments and everything else that revolves around your startup.
How can we differentiate between a growth hacker and a good marketer? What are the common areas, and where the growth hacker acquires his/her uniqueness?
A growth hacker has many skills – just like a Swiss army knife has many different blades.
And being a good marketer is part of that.
A growth hacker needs to be able to understand complex marketing concepts, in order to use them to their advantage, but an all-to-common problem is that marketers (even great marketers) are focused on techniques and processes that go against the growth hacking mindset.  
For example, a growth hacker doesn't assume the product is ready – it is in fact imperfect, and growth hacking is a process that can "perfect it," so to speak.
Marketers are usually presented with a product and are told "Here is an awesome product. Get people to buy this. You have a budget of $50k."
A growth hacker will take that budget gladly, but will also find ways to make it go further – partly by better examination and questioning of the product, and how it fits the suggested target audience.
So, to be a growth hacker, you need to be a good marketer. And in my opinion, good marketers should also be growth hackers.
Can everything be growth hacked?
Short answer? Probably.
Because, even if there isn't a market for your minimum viable product, a growth hacking process will hopefully identify the best way to succeed or move forward.
I think growth hacking is like cooking. There are many ways to make the same omelet.
You can experiment with all of them and find out what is the most effective way to do it.  
What are the common techniques used for growth hacking?
A set of processes and principles lay the foundation for growth hacking techniques, and the most important one in my opinion, is experimentation.
It is a mindset that permeates the very core of what a growth hacker does.
He/she comes up with ideas, lays down experiments, runs the experiments, tracks everything, analyses the data (lots of data) and repeats, until something works.
So you've spend very little money perfecting your product, and now you can apply what works at scale, to achieve tremendous growth.
Yet, a growth hacker will rarely stop there.
He/she needs to keep that "growth engine" well-oiled, so he/she needs to constantly make sure each step of the user funnel is optimized without degrading the customer's experience.
Can a startup grow without a powerful early investment? Does growth hacking depend on the money a company has?
Yes, as long as you can get very talented people to work for next to nothing for a while.
If they accept equity, then that's great.
You can apply growth hacking techniques (there are many books on the subject), or you can hire a growth hacker.  
"Growth hacking does not depend on the money a company has. In fact, the best growth hacks so far have been done in companies that had little or no budget", George Carey Simos, WeRSM
The best growth hacks are those that maximize each and every cent of any available budget – and by budget, I also mean the hours that your people need to work. Time = money after all.
What are the usual channels used for implementing growth hacking techniques?
Every channel under the sun – social media, email, blogs, SEM, SMM, SEO, outdoor, etc. We experiment until we find which one works more effectively in reaching our goals.
Are growth hacking techniques universal or they must be different for every startup? Is there a recipe or trial and error?
They do depend on industry, but ultimately the core processes of experimentation and funnel optimization are the same.
There is no specific "recipe" telling a growth hacker exactly how to get the best results.
That's up to him to figure out, and to use to his/her advantage. 
There is a LOT of trial and error – and failing has to be expected. Failure IS an option, as it gives us data to go on.
What errors that a startup makes can break a growth hacking strategy?
I think the main mistake is assuming that we are working with a perfect product/service.
"Startup founders seem to think that their baby is 100%. It's not. If it was, you'd be experiencing huge growth with no effort whatsoever", George Carey Simos, WeRSM
Another problem is not being willing to experiment enough – or let go of your preconceived notions.
What do growing startups have in common?
I'd say they all start out with enthusiasm, idealism, and in most cases a small or nonexistent budget for anything.
How can a startup with an MVP use growth hacking for implementing a go to market strategy?
In my opinion, growth hacking will ultimately define the go-to-market strategy of a startup, since the go-to-market strategy implies Product-Market Fit.
So, startups should take their MVP, get people to use it, gain feedback, learn and find out more about how to add value, test, experiment, and repeat, until they have the right product or service to scale to customers (the audience we've identified through growth hacking of course).
Of course, without an MVP you can't do growth hacking.
Here you can find all the details about the special day iCEE.fest in preparing for Startups. Don't miss the opportunity to meet successful entrepreneurs and participate to the "200 Seconds of Fame" competition.
*****
iCEE.fest 2017 will take place in Bucharest in a few weeks time only on June, 15th and 16th.
Don't miss the best price available and join the place to be for the CEE digital and tech industry in Bucharest, Romania!