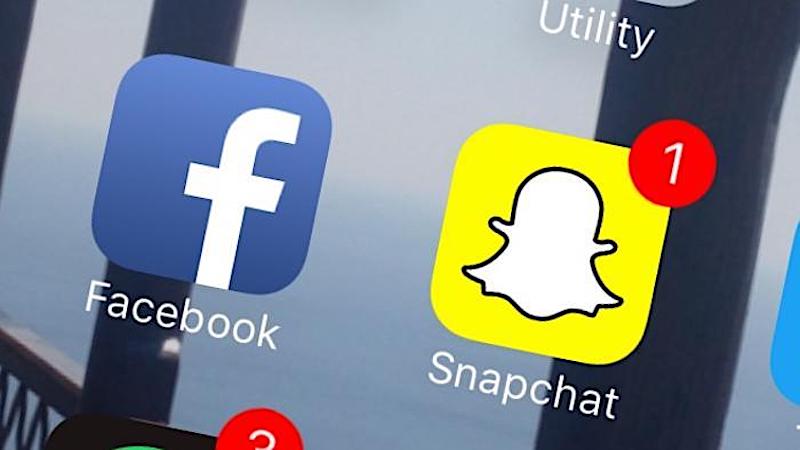 It may sound like a spoiler of the infamous soap opera. But it's not. It's a contemporary story about success, creativity, innovation and rivalry.
At the end of 2016, there were around 2.4 billion social media users worldwide. Estimates say that by 2020 we could reach the target of 3 billion social media users.
Facebook owns the absolute supremacy. Mark Zuckerberg's network has gathered 300 million new users just last year, reaching the incredible figure of 1.8 billion.
And if you want to better see the chasm created between Facebook and the pursuers, at this point only WhatsApp and Facebook Messenger have reached 1 billion users.
Twitter or Skype are "only" at a few hundred million users. [source]
What do you do when you have no rival?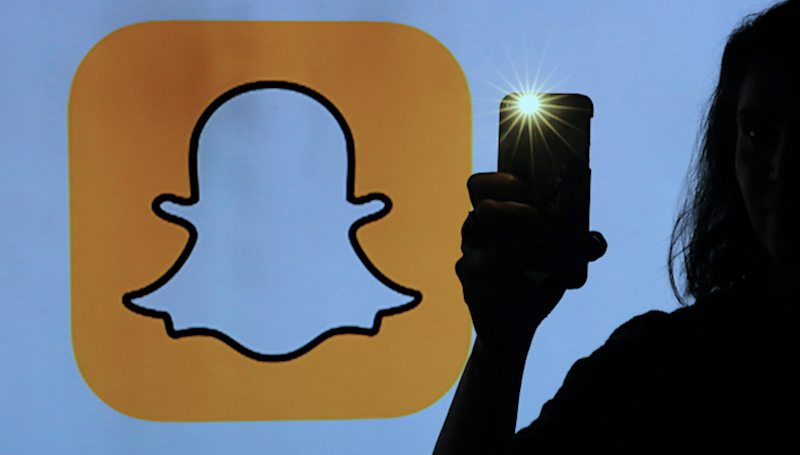 Now worth more than $340 billion, Facebook lords over the world. It has either ruled out or bought up any kind of competition. However, there is something that not even Facebook gets when Facebook wants.
Innovation and creativity stands at the networks' core, and still, out of rivalry or pure flattery, Facebook has been spending plenty of time in the past years trying to copy product from Snapchat.
"It's obvious that Facebook has been working hard to copy Snapchat features since 2012″, said Lukasz Zelezny/ SEO Conferences Speaker @ uSwitch.com.
Lukasz is a former ICEEfest speaker, you can watch his presentation in ICEE Academy.
"While they may never admit it directly, Snapchat clearly has some unique features that have made it a prime target for Facebook. And Mark Zuckerberg and his team seem to be completely shameless in their approach.
Blatantly imitating Snapchat is the new marketing plan and Facebook is attempting to gradually make Snapchat obsolete to its core audience".
Yes, Snapchat. The "little app" which gathered at the end of 2016 about 160 million users, that is getting ready in 2017 for the largest U.S. tech IPOs ever, since, right….Facebook.
also the network that is almost non-existent in countries from the CEE region
Let the counting begin!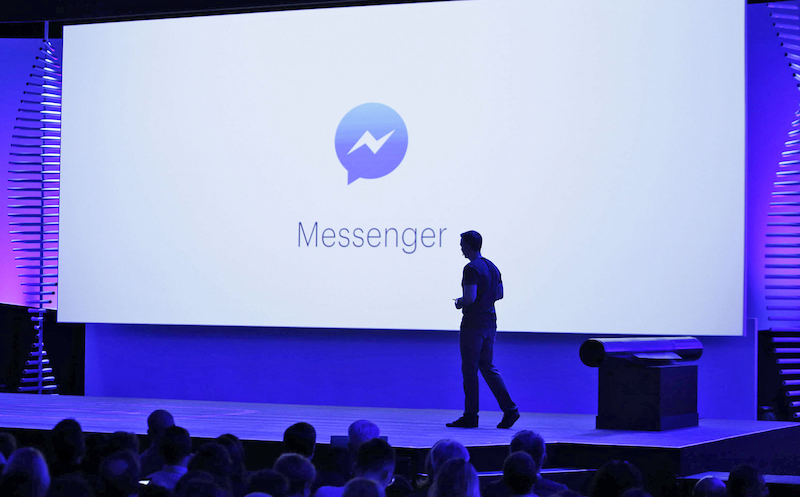 #1 Instagram copied "Story" from Snapchat so that now we have two similar products. "They deserve all the credit", admitted Kevin Systrom/ Instagram CEO [source]
now Facebook is even incorporating Snapchat's Story format into its main app
#2 Facebook also started testing Snapchat-like camera features in WhatsApp
More recently, Facebook has introduced a Snapchat-like camera interface in Messenger [source]
#3 If Snapchat has "lenses", Facebook acquired the app MSQRD, which lets you swap faces with goofy effects
"Yes, many features that Instagram has launched lately are very similar to what Snapchat already offered Yes, Facebook and Instagram were probably inspired by Snapchat (stickers, disappearing messages…)", thinks Geoff Desreumaux/ Founder & CEO @ WeRSM.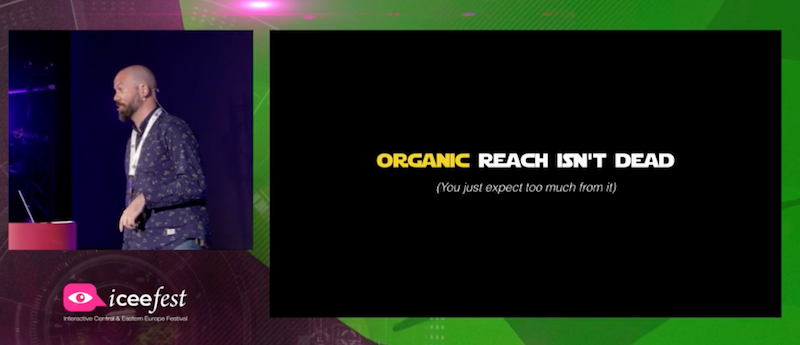 Geoff's presentation @ICEEfest 2016 is also available in ICEE Academy.
But I believe Facebook is simply listening to people's expectation and brings them what they want. Stories was not about stealing users away from Snapchat, but rather more about keeping Instagram users from leaving the platform.
And let's not forget that Instagram also counts many features that were not "cloned" from Snapchat: Boomerang, Live video or hands-free video also, all these are not yet offered by Snapchat".
#4 Messenger now includes scannable codes that let you add another person as your friend. Yes, Snapchat already had that feature
"Avid Snapchat users will recognize this rather familiar profile feature – as it's already incredibly popular with its users" [The Next Web]
Good to know about Snapchat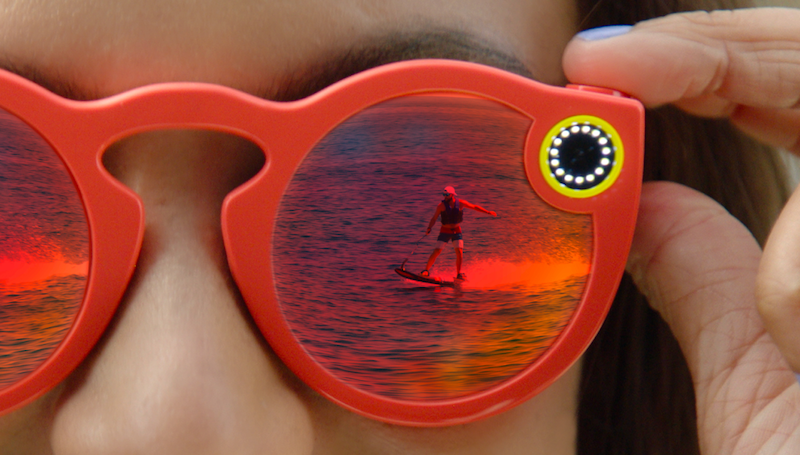 Ranked #5 last year, Snapchat was Apple's most downloaded app of 2016 in the App Store. Before Facebook, Instagram, YouTube or even Pokemon Go. [source]
As a blend of private messaging and public videos, enabling brands and news outlets to broadcast to hundreds of millions of users, Snapchat is also used to watch sideline interviews with football players, practical jokes played on celebrities and live broadcasts of street events, protests and other gatherings.
What makes it so edgy and desirable? It takes you behind-the-scenes, allows you to see the show in the making, that otherwise is not available for the public.
Snapchat audiences are predominantly young, the majority of users to be aged less than 24 years and a sizeable portion aged 13 to 17 years,
A quarter of global Snapchat users access the service more than once per day
The app ranks ahead of Tumblr and Twitter in terms of Millennial user engagement [source]
Bitter- sweet history
In 2013, Snapchat CEO Evan Spiegel turned down Facebook's $3 billion acquisition offer. Moreover, in 2016 they filed for an initial public offering, valuing the company as high as $US25 billion ($33 billion), as The Wall Street Journal reported.
"Let me get the elephant out of the room: Mark Zuckerberg is not seeking revenge over Evan Spiegel's refusal to sell Snapchat back in 2013.
Facebook is simply always on the lookout for ideas and new features to satisfy its ever growing user base. And this is what, I think, is at the heart of what some have called the "Facebook vs. Snapchat battle."
There is no battle. Just businesses who want to thrive and keep on growing", said Geoff.
What's the stake?
Business. Innovation. Staying ahead of the money game. We live in a Facebook + Google digital advertising dominance. And they not only make and break the market, but also set its rules and stand for its growth.
Snapchat intends to challenge the status quo, bringing forward an aspirational ad potential. Thanks to its emphasis on video, it guns for the budgets of many brands, like premium media ones on its Discover platform, and it's in this range, where it can take a shot at Facebook.
"Snapchat and Facebook will continue to be big players in the social networking space. I expect Snapchat to invest more resources to encourage their existing and future users to post more permanent messages and media that can be used to earn more money from advertising.
But the company will need to be more creative since its core users may not value the permanent storage of their imperfect pictures and videos.
Facebook will, however, do everything possible to attract more young users and encourage them to use its cloned Snapchat features. This may not initially earn a lot of revenue but its will boosts its user base, impress more investors, and raise its already high stock price", concluded Lukasz.
Still, where the underdog will stand at the end of 2017, we'll soon find out! With that conversation still going strong, it will be an interesting new year. 😉