The new iCEE.fest:
UPGRADE 100 
kicks off this year bringing to the Romanian capital city, Bucharest, 200 speakers, experts, book authors and researchers into the challenges generated by the Internet and the rise of new technologies.
"I'm really excited to be coming and speaking at UPGRADE 100, easily the top digital transformation festival in Europe"
Salim Ismail, co-founder, "Singularity University"
The festival – happening very soon: on June 13 & 14 in Bucharest, Romania, at Grand Cinema & More – published a complex AGENDA that encompasses several simultaneous events. Here's all you need to know, in short + some useful links to discover more:
I. A Digital & Tech Event with Star Speakers: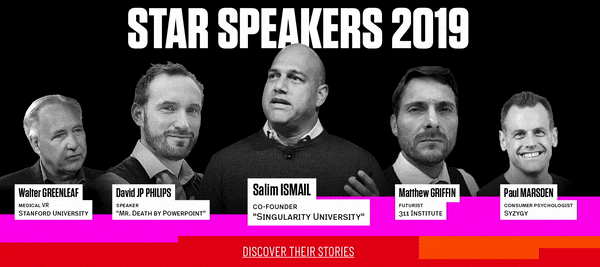 World class speakers such as Salim Ismail – co-founder of "Singularity University", world-acclaimed futurologist Matthew Griffin, renowned expert and speaker David JP Phillips – "Mr. Death by PowerPoint" and many others are joining.
READ HERE the stories of our special guests this year and WATCH Salim Ismail's message for our community:
II. A  Global Tech Giants Conference:
We will have the largest number of Google, Facebook and LinkedIn speakers and trainers (Facebook and Google have dedicated one day stages) who have ever attended such an event in Romania and in CEE.
III. A Major Event For Startups and Investors: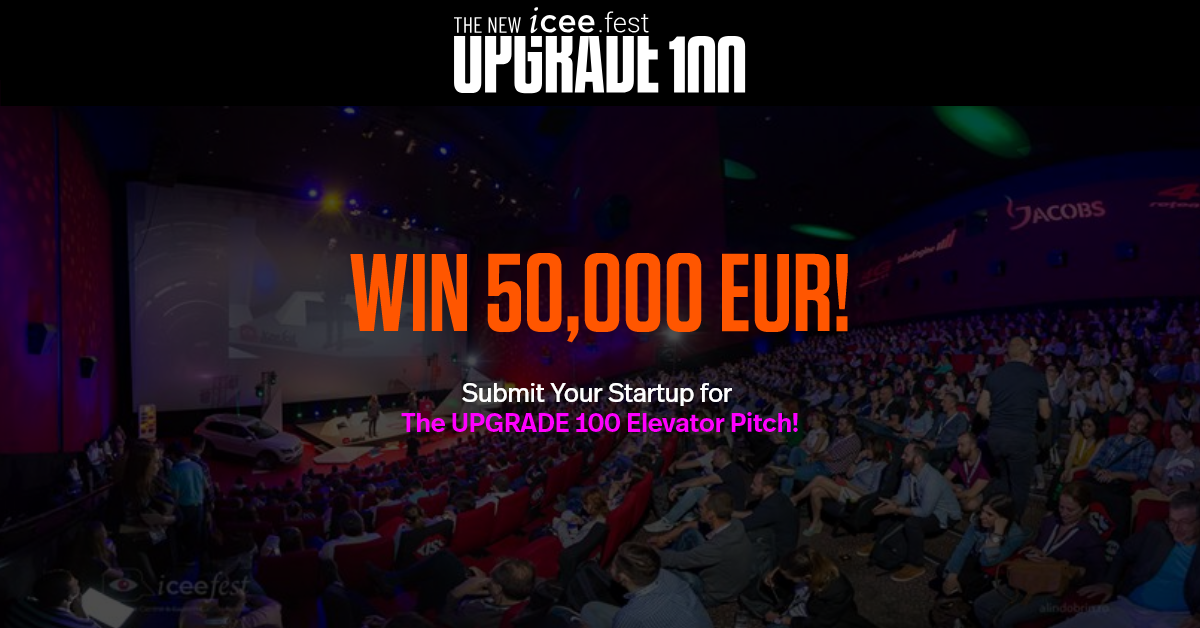 "UPGRADE 100 Elevator Pitch" will kick-off this year: a 50.000 de euro investment prize from GapMinder is on the table. On top of that, there are two stages for a full day – with very valuable content.
IV. No less than 11 focused content tracks:
Click on each thumbnail bellow and check the complete line-up for each content track and/or DISCOVER HERE the content explained for each content stream – some articles are in Romanian, but Google Translate will help.
That's the very long story, short. Here are some final useful links and important updates:
*Please note that there are 8 different tickets -> read this and decide what's best for you.
NEW: Our New Networking and e-Learning App Is Launched -> Details or -> DIRECT DOWNLOAD
Free Pass for Students and Startups!
We have some great updates to share: STUDENTS (18+) can obtain FREE ENTRANCE by request – here – sponsored by LINDE.  
STARTUPS are welcome too for the startup content track – Friday, June, 14  (UPGRADE Stage 2 + FOCUS Stage 4) without any entry fee (within the capacity of the hall). Submit your request for a free Startup Pass here.
If you have doubts, just whisk them away! 😉 Check out in a short movie what some of our previous speakers have to say about the festival:
iCEE.fest: UPGRADE 100 is held in Bucharest, for the 8th consecutive year, on June 13th and 14th, 2019, and is organized with the support of Orange, Nissan, George / BCR, Coca-Cola, GLO, mPlatform, MedLife, Verizon Media, SalesForce, MedLife, Majoritas Academy and other sponsors.