myhive represents the office concept that sets the standards on the market. The innovative concept that belongs to IMMOFINANZ has been created with one main goal: to support successful companies in all their needs.
The name of the brand was carefully chosen as the beehive is a symbol for everything that the international office brand of IMMOFINANZ represents: a vibrant, lively community with lots of opportunities to exchange. A location with warm atmosphere where both design and architecture make for a feel-good environment. In the midst of all the action – with everything that tenants need under one roof and with a whole range of comprehensive, time-saving services.
With 21 myhives in 5 European countries the brand continues to grow with more and more success. In Bucharest, Romania, there are 3 myhive buildings – S-Park, Metroffice and Iride Tower – and the plans includes further expanding of the brand in other office buildings, in the near future.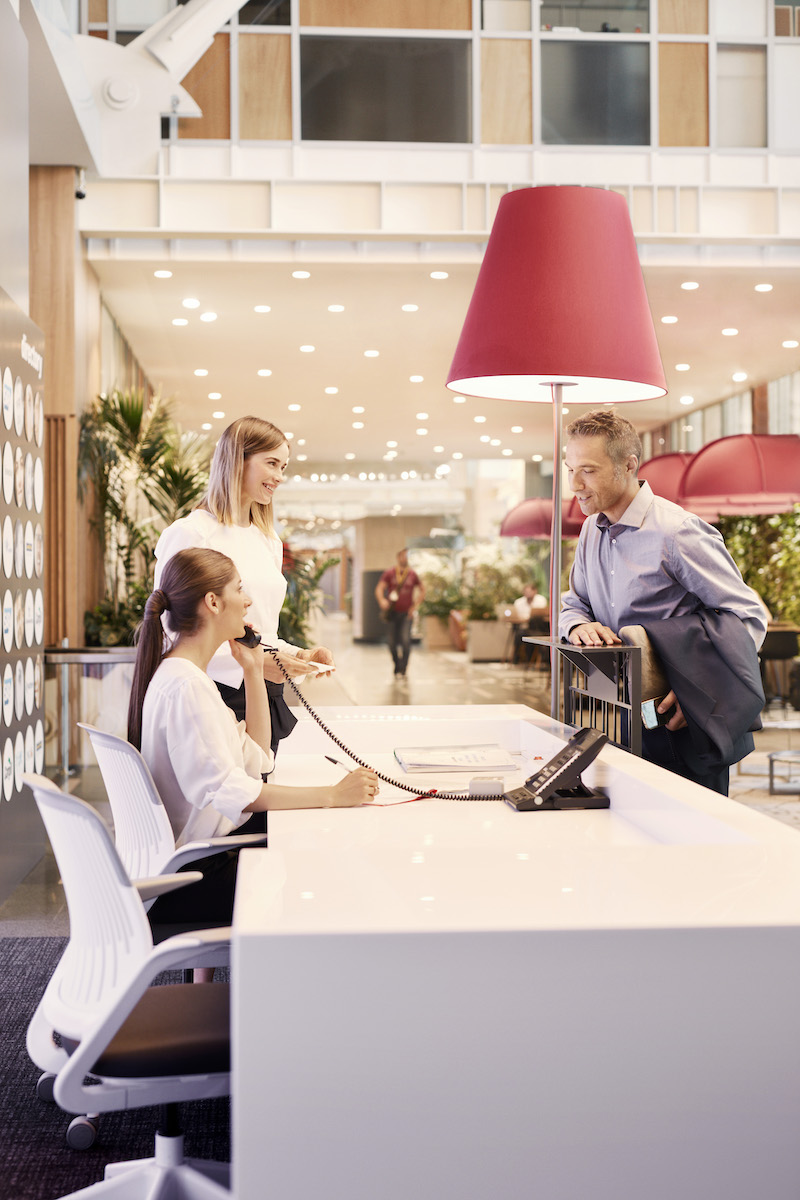 myhive redefines the working space based on 4 major pillars – contemporary design, attentive service, lively infrastructure and active communication.
Design. A feel good atmosphere
Is it the spacious entrance area? The comfortable working spaces with their sound-absorbing lamps? The lovely lighting and warm colours? Or even the playful details? It's likely the mixture of all these elements that, at first glance, gives the impression of a hotel lobby. And if spending time at the workplace almost feels like being on holiday, you won't mind staying a bit longer every now and then.
Service. All taken care of.
The right contact for every issue? With myhive, that's a given. Regardless of whether it's a new IT connection or a larger office, the property owner is available for any inquiries from the tenants. And if there's no time to take shirts to the cleaner's or to pick up sandwiches for a meeting, the convenient concierge service can help. No wonder the to-do lists are all of a sudden getting shorter and shorter.
Infrastructure. Everything on your office doorstep.
It's simple maths: Shorter distances mean having more time for what's really important. That's why with myhive everything is within reach – from numerous shops for everyday needs, and restaurants for a laid-back lunch, to bicycle storage and shower facilities. Do you fancy a change of scenery to spark some creativity? There's plenty of room in the spacious myhive lounge areas – be it for an uninterrupted brainstorming session or a quick coffee break.
Community. Great contacts included.
Nothing beats automatically becoming part of a bigger community – and at myhive, that's understood. An assigned community manager takes care of creating perfect touchpoints for promoting connection and synergies among tenants at each location. Also, regular myhive networking events in spacious and cosy myhive lounge areas encourage the lively exchange of ideas and information in a relaxing atmosphere. What is more, the myhive mobile app makes connecting even easier – at any time and from any place. It not only enables tenants to stay in touch, but also keeps them up to speed on all in-house news and events; from the upcoming get-together to the next meeting point of the neighbouring company's jogging group.