For its 1.3 billion users, Facebook Messenger 4 isn't a drastic redesign. Users will first notice that its tabs have been pared down from nine to three.
Each tab invokes a different screen:
Chats: the inbox where you manage your conversations with friends
People: at the top of that screen is a carousel—now supersized
Discover: a new way for businesses to start a conversation with Messenger users [source]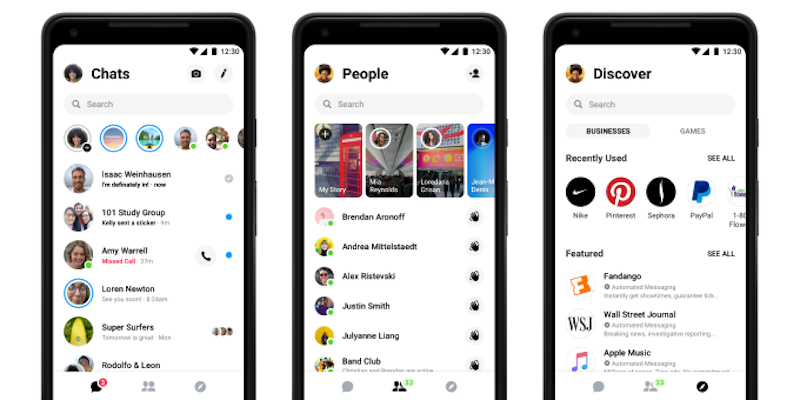 "This is a new foundation that will give us the ability to start building way faster, way better and way more powerful features," says Facebook's head of Messenger Stan Chudnovsky
There are currently 10 billion messages sent between people and businesses each month.
In a short statement, Chudnovsky said that the refreshed design is meant to integrate all its new features in a less complicated way, while also paving the way for new features, like the upcoming "dark mode."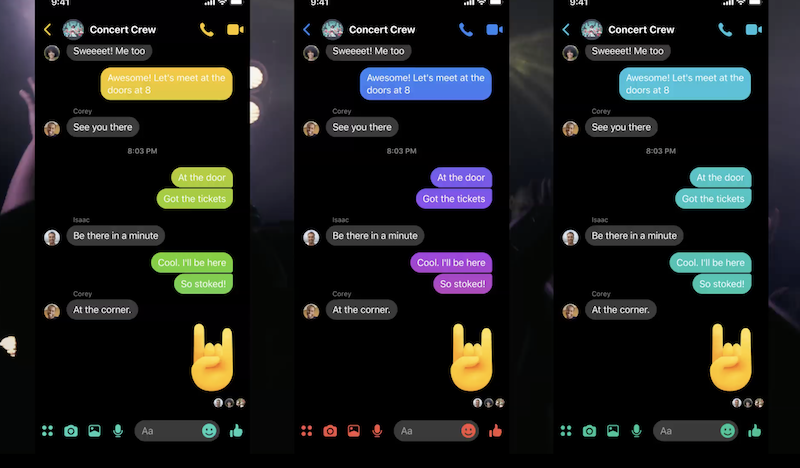 "We either continue to pile on, or we build a foundation that will allow us to build simplicity and powerful features on top of something new that goes back to its roots", Stan Chudnovsky
Messenger was born as a simple way for Facebook users to send messages to one another while they browsed it on the desktop. It was in 2014 when Messenger has become a mobile app.
Like in many other cases, Facebook executives took notice of the outsized success that China's WeChat had in becoming a digital wallet and identity system, and set about trying to mimic it. Mission possible!