I am often starting client presentations these days with a teaser question: What's the fastest growing Amazon product? All different kind of answers fly in: Alexa, Kindle, Amazon Prime, Amazon Web Services and post COIVD-19, lots of Kleenex, Detol and hygiene products.
People are surprised to hear that the fastest growing Amazon product for the last years has been advertising, yes advertising. It reportedly grew by 44% in the first quarter of this year, 41% YoY in 2019, and to understand the sheer size of this business it was expected to surpass 17$ Billion in 2020. An amazing achievement for a company that wouldn't register as a media company in most people's mind. This makes Amazon the only valid global competitor to the duopoly these days, and underlies the great opportunity that exists for e-retailers that take their media side seriously.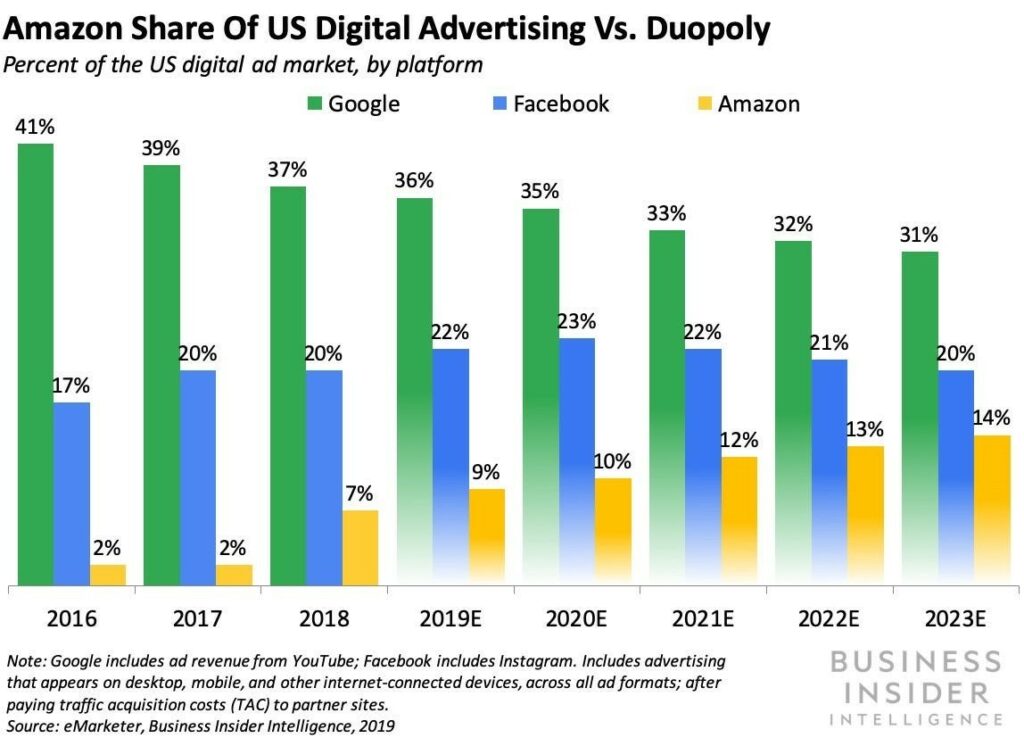 What makes Amazon's advertising business grow so fast?
Simply put, an amazing mix of scale, focused intent, and technology.  Amazon is the biggest media company you didn't know, double the size of NY Times in monthly reach in US, bigger than media/telco conglomerates such as Comcast NBC/Universal, AT&T/Warner Media, or Disney. The key fact here is that it is not the entertainment part of their business that makes them so strong. It is the reach of their shopping marketplace and the intent data that Amazon holds.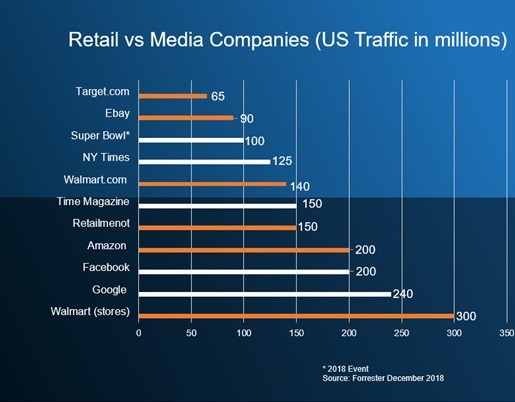 People visit Amazon when they're ready to search or buy things. So by the time a consumer searches to buy a new TV set, Amazon has a clear intent signal. This goes hand in hand with heavy investment in the underlying technology that lets advertisers leverage the buying experience and use –primarily- search triggered sponsored product listings (over 75% of the spend going to Amazon according to Merkle) to bring conversion rates and ROAS (Return of Advertising Spend) that are comparable or better to the ones of Facebook and Google.
OtherOther major retailers and marketplaces such as Alibaba, Walmart, Target, Ebay, Zalando, have realized the goldmine (a huge profit margin) they are sitting on, and have, during the last two years, accelerated the investment in their Advertising propositions.
Other major retailers and marketplaces such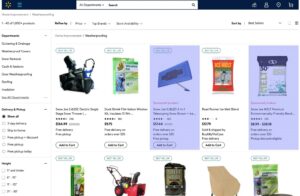 as Alibaba, Walmart, Target, Ebay, Zalando, have realized the goldmine (a huge profit margin) they are sitting on, and have, during the last two years, accelerated the investment in their Advertising propositions.
Where does this leave national retailers and brands?
Retailers operating in local markets are seeing the significant opportunity but, they are currently in a no man's land between; "I want to launch an advertising revenue line to sustain the cut-throat margin war I am in" and "f**k this is harder than I thought, how should I go about it? I am lacking the basic means of doing it". The majority of national retailers we speak to today, have opted to either stay on the sidelines and focus on their core business, or launch a limited, at best, resources taxing offering with underwhelming performance results for advertisers and them.
This is in essence what is holding back the growth of e-Retail Media across national retailers in all markets we operate in. Whilst manufacturers have put point of sales advertising at the top of their importance list (even before the current COVID-19 outbreak) national retailers are struggling to live up to the expectation, primarily due to: 
Lack of Scale & Standardization: National Retailers with the exception of 3-4 top players in every market, lack the needed scale to cover the critical mass needed. For advertisers this results in plans that involve multiple retailers, with many human hours lost every month to coordinate campaigns across them with each one of them having disparate business and pricing models, execution capabilities and creative formats
Lack of Media Expertise: Retailers, justifiably lack the media expertise and needed resources to properly strategize, plan, launch, optimize and provide reports and insights on the campaigns they have launched. At best, advertisers have to allocate resources to manually monitor their campaigns on each retailer and collate a mix of usually unrelated reports from each retailer to understand the total effect of their campaign
A Ton of Manual Work: Manual work on both sides has been repeatedly cited as the central reason holding this industry back. It has reached a level where we are frequently hearing people involved with the day to day activities enrolling to Yoga classes to manage their stress level (true stories). It's unrealistic as a retailer to expect to compete for advertising euros with zero advertising technology infrastructure and 1-2 junior resources at best when the competition is or will be Amazon, Google and Facebook.
Underperformance: All the above factors result in significant underperformance compared to the potential this channel holds in value exchange between the parties. Advertisers do not materialize the sales results they expect to see while retailers do not get the monetary value they could get by fully utilizing this critical path in the consumer journey.
Legacy Perceptions of Value: There is yet another fundamental issue that seems to also affect significantly the growth of this channel. We have witnessed in many cases a telling difficulty between the parties to agree and properly quantify the value retailer media programs have. This is primarily due to a legacy way of treating such programs as free bonus in the overall wider commercial agreement between the parties. As long as there is no way to prove the exact performance and ROAS of such campaigns they are treated as a cherry on top of a co-op trade marketing agreement.
What can we do about it? Welcome Project Agora Commerce.
We launched Project Agora Commerce, after two full years of research and development, as a special unit within Project Agora, a much broader 100 people strong Media Technology organization. During this period, we spent significant time with advertisers and retailers from key industry verticals, to try to empathize with their viewpoint, needs and pain points, to build a solution that would act as a catalyst in growing this media channel for the benefit of local retailers, brands and effectively stay true to our mission for local communities.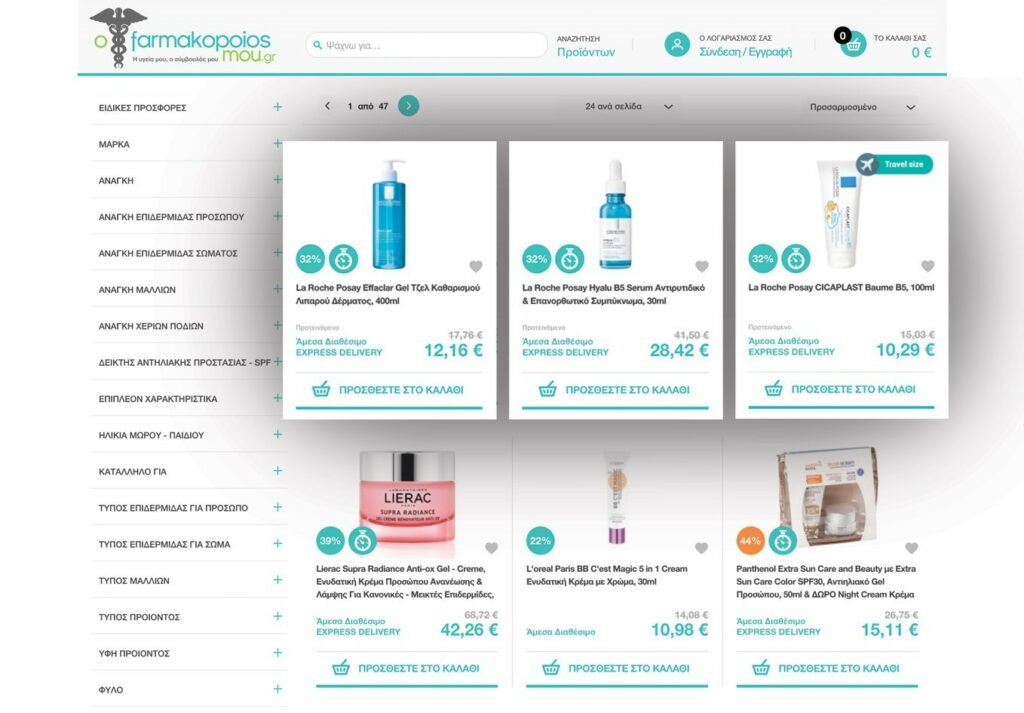 Brands partnering with Project Agora Commerce,
Drive Direct Sales at the best ROAS (return on advertising spend) as they educate consumers on product attributes by increasing their products' digital shelf and aisle share.
Minimize time to market and human resources needed to run a scaled national campaign.
Get consumer and campaign insights they can use across their marketing plans.
Retailers partnering with Project Agora Commerce,
Create a new advertising revenue line, that due to our no-cost policy towards retailers goes straight to their bottom line as pure profit.
Streamline the operations of selling, running, optimizing, and reporting on an advertising campaign with no investment on resources on their side. Zero.
Get valuable consumer and market insights they can use across their business.
Project Agora Commerce is built on the following pillars:  
We are an independent, trusted, technocratic, third party that acts as catalyst for exponential growth. We aim to do this via the technology, media and operational services provided along with education and standardization of business practices, metrics and creative formats.
We are establishing deep relationships with the top retailers and brands in the selected key verticals.
We are providing the best technology and operational infrastructure out there to standardize, automate, generate tangible results at scale.
We are supporting stakeholders with a highly experienced team of professional service experts in the fields of product development, customer success, technical support and yield optimization.
We are creating trust by offering full granural near real time transparency on the results of every campaign transacting via Project Agora.
We are fully respectful of all consumer rights and we are enhancing the consumer journey. Our promoted sponsored ads are native, non-intrusive and add close to zero latency.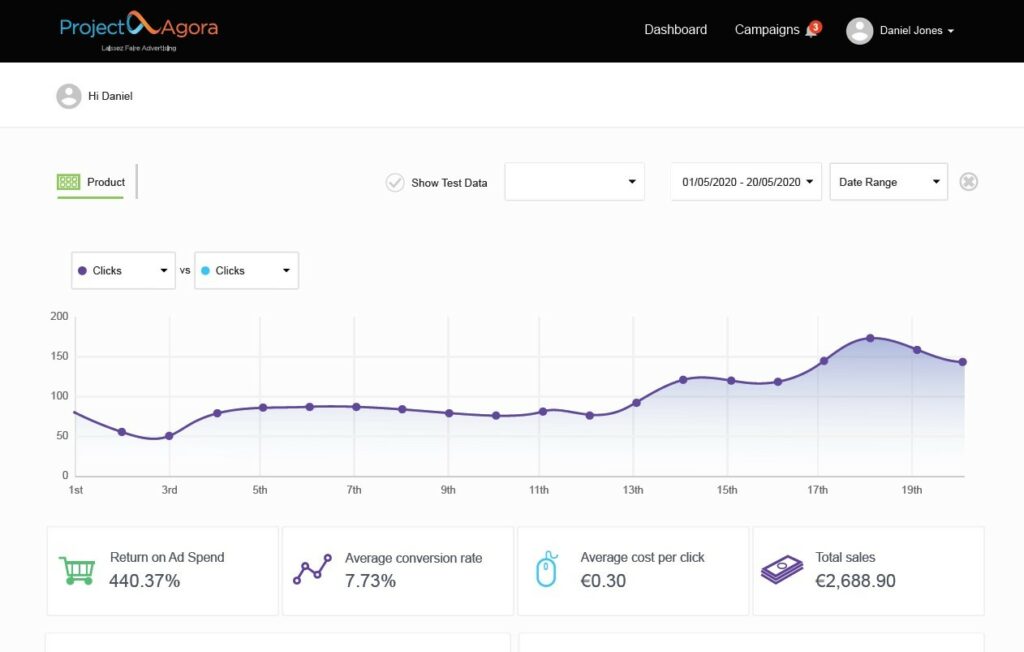 A New Frontier in Project Agora's Mission to keep the "Open Web Open".
We kicked off with our first major industry vertical in March amidst the bigger crisis the world has seen and we were lucky enough to have chosen the hottest of them all – Health & Beauty. We get to provide value where is currently needed the most in: e-pharmacies and beauty e-retailers that have multiplied their traffic this month. We are already working with the biggest such retailers and brands and already bringing amazing results in terms of Sales, ROAS (on average over 300%), scalability, insights and education.
What's next? We are gearing up our efforts to expand into the other key verticals and geos this and next year, in one of the boldest expansions our Holding Group, TDG has invested in.  We have successfully managed to generate immense value in a similar relationship when we launched Project Agora in 2014 to help local publishers and advertisers jointly grasp the opportunity to grow by using technology and expertise as a vehicle. Today Project Agora Media counts more than 1.500 websites as partners and thousands of brands across EMEA.
Project Agora's mission to "Keep the Open Web Open" now expands to New Frontiers: Commerce.  
Wish us best of success.
O.