Bryan McCormack is an Irish contemporary artist,who lives in Paris, and activist who specifically deals with social subject matters.
In the last twenty years, Bryan has had exhibitions and performances of his work shown in museums and galleries around the world.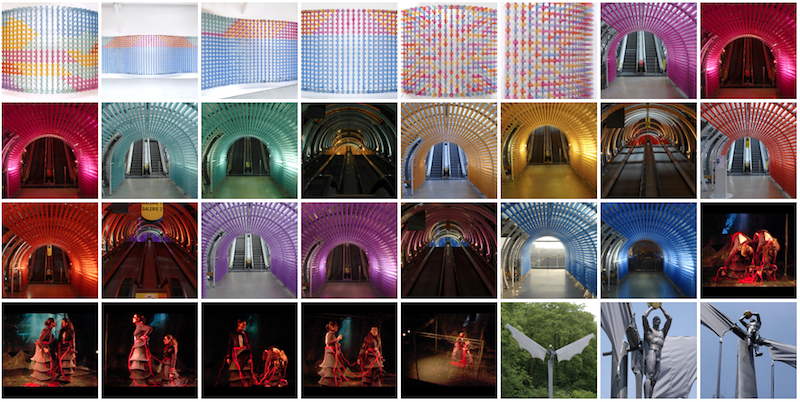 The driving force behind all of his works is the belief that through art, social change can be attained and that art is a power that can and should have a direct impact on the society in which we live.
Currently working on the "Yesterday/ Today/ Tomorrow" project
Created in September 2016, the idea started out as a conceptual art project with the intention of giving the refugee population their own singular, common voice by creating a visual language that can be communicated by every man, woman and child, independently of nationality, education, language or dialect spoken.

So far, Yesterday/ Today/ Tomorrow has visited and worked in 22 camps and squats in 7 countries across Europe, collaborating with with hundreds of refugees.
Each refugee receives 3 sheets of paper and colored pens and is invited to draw 3 sketches, one of their life before : Yesterday. One of their current life : Today. And one of their life imagined in the future : Tomorrow.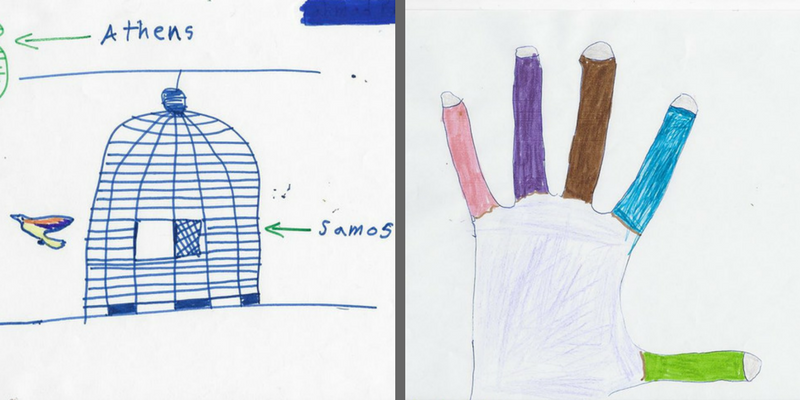 Photo left: Refugee Drawing Title : Today. By a 17 years old Syrian Boy. Currently living in Samos Refugee Camp, Samos Island, Greece.
Photo right: Refugee Drawing Title : Tomorrow. By a 13 years old Syrian Boy. Currently living in Samos Refugee Camp, Samos Island, Greece.
YTT – Traceability is Credibility.
Impact is at the centre of all the facets of YTT.
All of these drawings, along with some basic information (age, gender, nationality and current location, etc.) have been collected, filed and scanned and now make-up a digital database of thousands of voices.
The project expects to expand via academic collaborations (currently, The Roma Tre University, Rome, Italy), into a source for developing clinical and comprehension tools and a potential gateway into psychosocial programs to improve the health and economic situation of millions of future participants.
The global nature of this project reaches above and beyond a national or European level. It has a societal effect on how non-refugee population perceives and acts upon the Global Migrant Crisis. Exhibitions, performances and conferences, sometimes in collaboration with the Sheffield Hallam University, UK, have been attended and participated in by over 15 000 people across Europe – future events planned for 2018 and after, in the Czech Republic, Romania (iCEE.health@ iCEE.fest), Germany and the UK will continue to cause this number to grow.
To amplify its effect, YTT is, of course, leveraging the digital, posting regularly on social media (Facebook, Twitter, Instagram).
VIDEO/ Art That Gives A Voice To The Refugees, Bryan McCormack, TEDxPrague
Here are some others case studies/ projects.
*****
BOOK NOW if you want to see Bryan McCormack taking on iCEE.health at the iCEE.fest 2018 stage in June.