Did you know that Mark Zuckerberg was just 20 when he raised early money for Facebook? Yet, this doesn't mean that Zuck is the youngest entrepreneur to raise venture capital.
Someone else did it when he was just… 19 years old!
Brian Wong graduated high school at 14 and college at 18. One year later, he launched his own mobile advertising company, Kiip, which now works with major companies like McDonald's or Coca-Cola.
"Being successful is having the freedom and the options available to do anything and everything you want. It's not about <just money>" Brian Wong for CNBC
Co-founder & CEO @ Kiip, Brian received his Bachelor of Commerce from the University of British Columbia at age 18, after skipping four K-12 grades.
Called "the youngest person to ever receive venture capital funding" by CNBC and The Wall Street Journal, he has been recognized with many awards for his accomplishments and leadership, including:
Business Insider's Top 25 Under 25 in Silicon Valley
30 Under 30 in Advertising
18 Most Important People in Mobile Advertising
Forbes' 30 under 30 three times
Mashable's Top 5 Entrepreneurs to Watch;
iMedia 25
the AdAge Creativity Top 50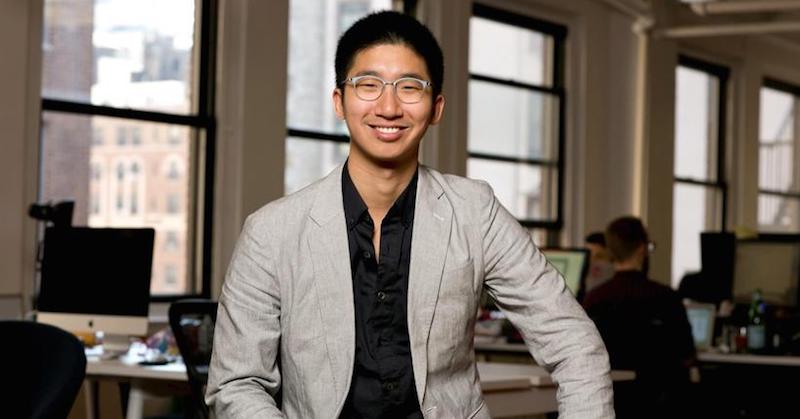 "Everyone focuses on the person, the brand, the individual. It's never just one person" Brian Wong, in <The Cheat Code> book
His first book, The Cheat Code contains 71 bite­sized and virtually effortless shortcuts to get a leg up on the competition, garner attention for creative thinkers and their ideas, and to accelerate success.
The book has been featured by Forbes, CNBC, Elle, The Telegraph, The Globe and Mail, and many more publications around the world, and is quickly becoming the go-to book for entrepreneurial and intrapreneurial advice for our generation.
VIDEO/ Brian Wong: Cheat Codes to Success
https://youtu.be/6ph83hyqKcc
About Kiip
A category-creating mobile rewards network, Kiip is redefining mobile advertising through an innovative platform that leverages "moments of achievement" in games and apps to simultaneously benefit users, developers and advertisers.
Kiip's technology integrates with Android and iOS apps, allowing developers to incorporate a code that connects brands with users during relevant moments.
Backed by Verizon Ventures, AmEx Ventures, US Cellular, North Atlantic Capital, Hummer Winblad, Relay Ventures, True Ventures, and others, the company has raised over $32 million in funding to date.
Kiip has been listed by Forbes as one of the 4 Hot Online Ad Companies to Watch, Fast Company's 50 Most Innovative Companies in the World, and been named to the Dow Jones FasTech50 List.
*****
Curious about what it takes to be young & successful? Just ask Brian himself @ iCEE.fest 2018 – Bucharest, June 14 & 15
Tickets are available here!
STILL IN DOUBT?
Check this 90 Seconds movie and … CEE you there!