Privileges comes with responsibility. If you think about it, technology has created amazing opportunities for people and small businesses, but it can also be challenging for small businesses when you think about limited time and resources when trying to reach new customers when every consumer is reaching for their phone.

We really want to empower those small businesses to embrace the mobile world.
Said Katherine Shappley who is Facebook's director of small business in North America.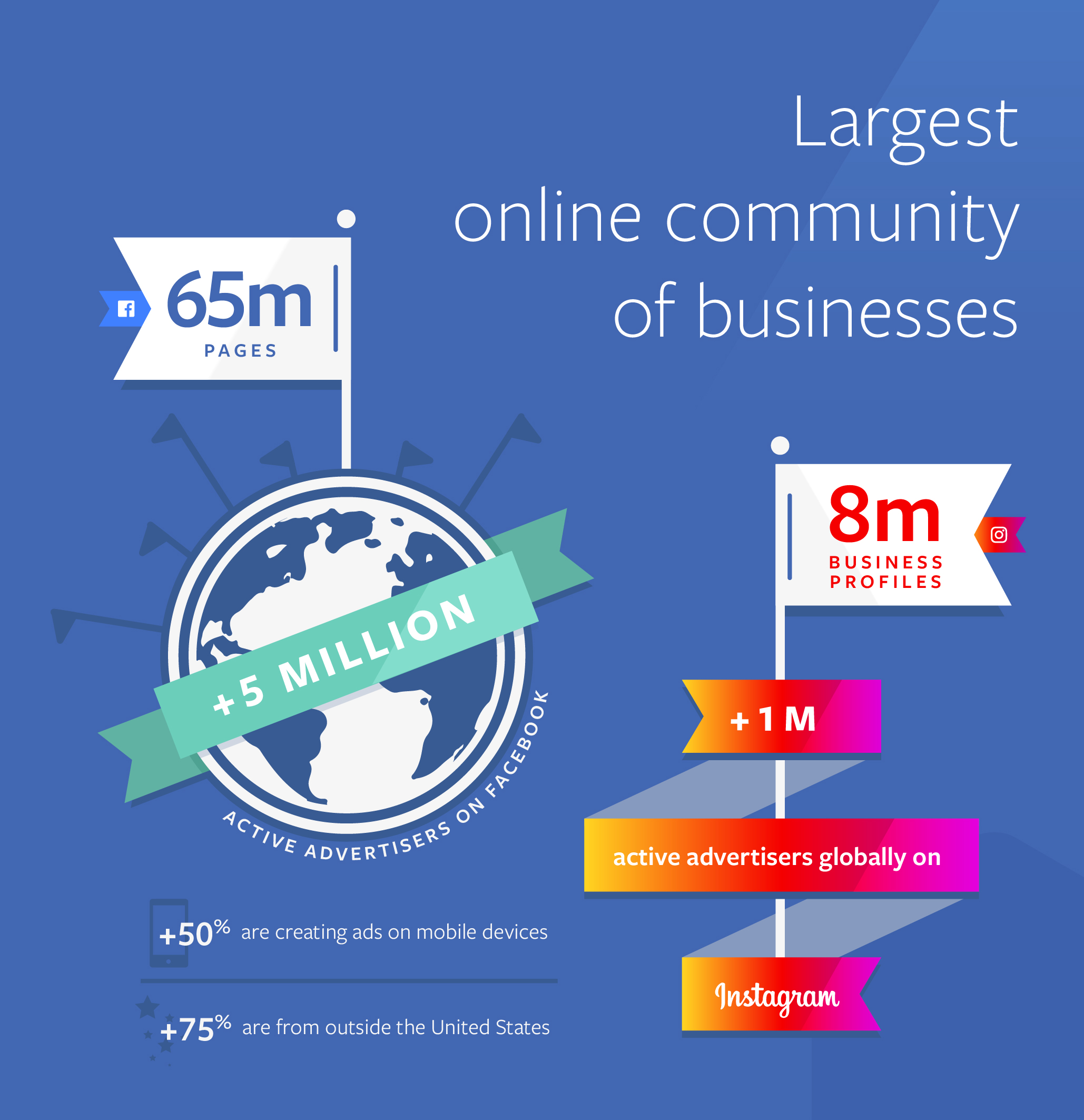 If in March, Instagram announced that it has passed 1 million advertisers and also gives the opportunity to launch ad campaign on Stories, this month is Facebook's time to brag about this subject. There are currently 5 million advertisers on Facebook. Almost as many people there are in Norway!
The most important growth has been seen in ecommerce, entertainment and media, and retail – which was expected.
"Small businesses are a vital part of those communities. With 65 million business Pages on Facebook and 8 million profiles on Instagram, we have the privilege of connecting the largest online small business community globally.
These 5 million advertisers are only a small share of the over 65 million businesses on Facebook and nearly half of them are creating ads from mobile devices.
As for small businesses, the social media platform is preparing to launch Mobile Studio, a place for marketers to discover ways to create ads using a mobile device.
Are you still asking yourself if mobile is the future?
***
Come @ iCEE.fest 2017 and meet Cătălina Ionescu, Client partner eCommerce CEE @ Facebook, Igor Skokan, Measurement Lead @ Faebook, and Karolina Janus, Client Solutions Manager CEE @ Facebook.
✓ Who will be on the stage? – http://bit.ly/iCEEspeakers
✓ Book early! – http://bit.ly/ICEEfest2017
See Facebook & Instagram's presentations @ iCEE.fest 2016:
✓ Instagram – Brands telling their story in a visual way
(Nadine Neubauer – Brand Development Lead DACH / Nordics / CEE)
✓ Facebook – Essentials of Performance Campaigns
(Karolina Janus – Client Solutions Manager CEE)