For the first time in the festival's agenda, "Smart Homes" will bring together the most important factors around which we can build the houses of the future.
From Smart Home platform providers to OEMS, from retailers to insurance companies, from construction companies to utility or cable companies: the range of those interested in this area is an impressive one.
And let's not forget the city authorities, those who have to come every day with ideas about how they could revolutionize and change the lives of the residents of their towns.
What will we talk about?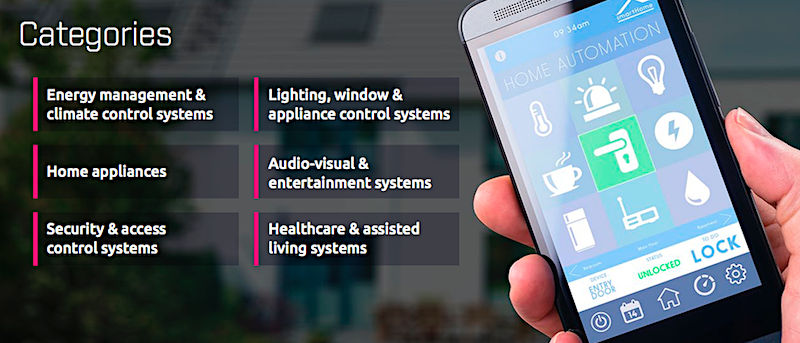 Connecting the dots in the Smart Homes ecosystem and showcase the opportunities in one of the most booming industry of the near future: these are the main directions for this new content stream.
Also, ICEEfest wants you to have the answers for some very important questions:
Which are the main verticals within smart homes and home automation?
How to build smart homes and what is the business of smart homes actually? What could be the drivers behind growth in Romania?
What are the business models and channels-to-market for smart home solutions?
Evolution of the smart home market in the next five years? Legislation vs consumer driven necessity.
What to expect?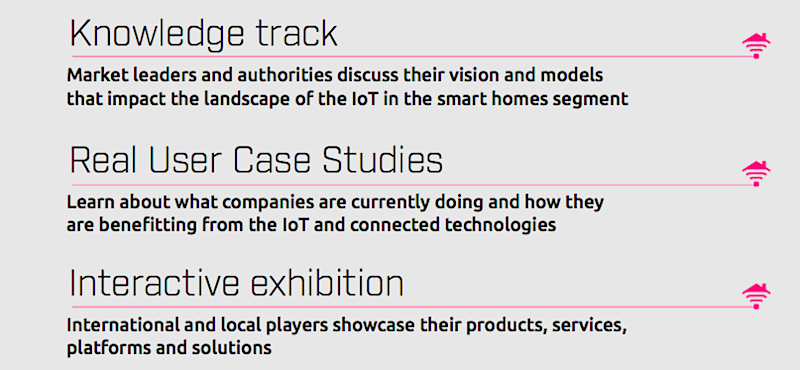 Markets situation in the "Smart Homes" area: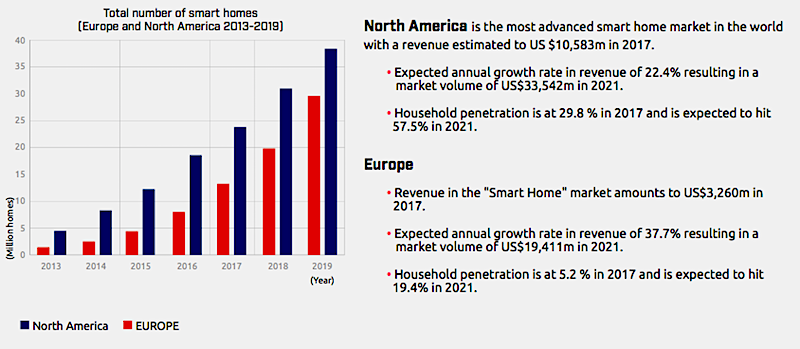 Facts & Figures
68 million homes in Europe and North America will be smart by 2019
Emerging smart home devices perform 13 activities segmented into 2 areas

Crucial background ones (environmental comfort, home access & safety)
Fun foreground ones (entertainment, cooking, health management and monitoring family members)
What's the situation in Romania?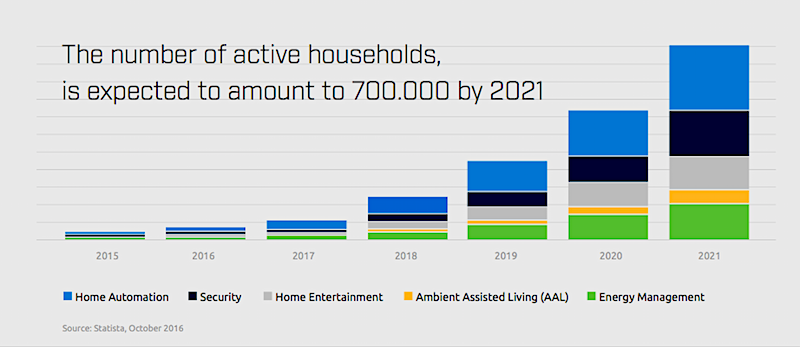 In Romania, revenue in the "Smart Home" market amounts to US$11m in 2017. Also, the figures indicate a 70% estimated growth by 2021, resulting in a market volume of US$170m in 2021.
Household penetration is at 1.4% in 2017 and is expected to hit 9.9% in 2021
The average revenue per Smart Home currently amounts to US$207.01
So, what makes a home smart? How are the consumers building their smart homes? What types of features are smart?
We'll all figure it out inside ICEEfest's 2017 edition that will be held on June 15&16.