Whether you are a Romanian or a foreigner, we think our capital city deserves a better chance to be understood. Bucharest is more than a bridge between the East and the West, more than the formerly alias of "Little Paris" that yet considered itself too beautiful.
Bucharest is a unique city that doesn't need nicknames or comparisons to define its own identity.
Bucharest has a lot of places and things waiting to be discovered. If you plan to have a one day or half a day trip to explore the city, we have prepared an itinerary that might suit you perfectly. It's at the end of this article and it's available on Bucharest City App, so you can follow it step by step.
But let's start with the beginning. To plan your visit to Bucharest we'll give you some tips for a great place to stay, hidden spots where you can eat, hang out or have an awesome view above the city. All these destinations are highly recommended by Bucharest City App's users (you can download the app here).
1st step: Find the right accommodation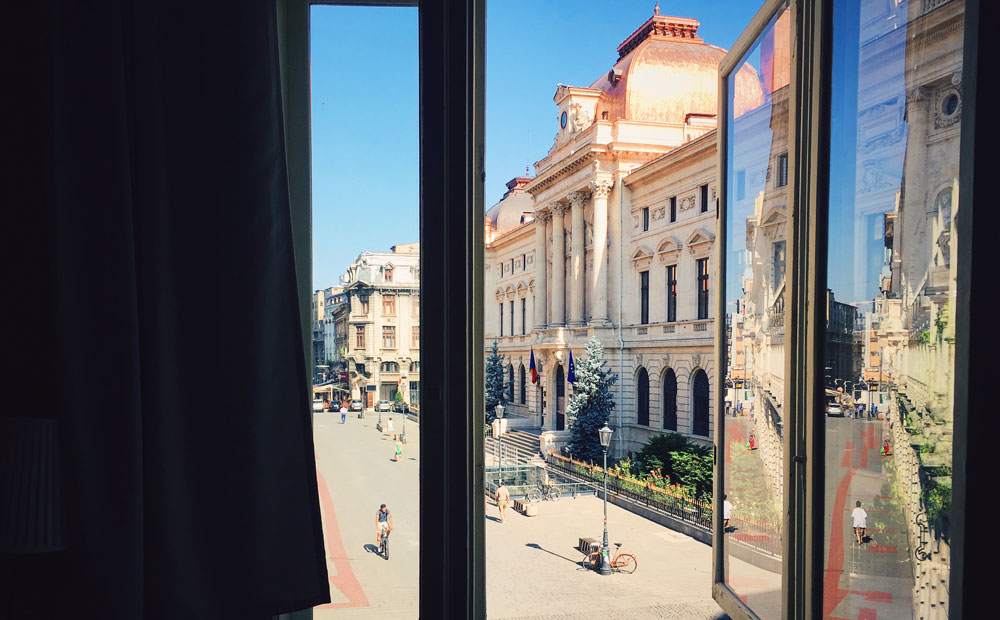 If you want to stay in a classy hotel in the city center, Radisson Blu, Intercontinental Hotel and Athenee Palace Hilton are the best options. Another option would be the Ibis Hotel next to the Parliament Palace. All of them are quite close to main attractions and to the Old Town.

But maybe you want to try another kind of experience and stay into a hostel. Little Bucharest Old Town Hostel, Pura Vida Sky Hostel and Bucur's Shelter are two of most well know hostels in city. The first one is right in the heart of the Old Town. So if you plan to party the night away, going back 'home' won't be a problem.

Another option is to stay in an apartment. The ones from Suite Home are quite good. They give you options to stay in 3 places situated downtown and in 1 right next to Gara de Nord train station.
2nd step: Where to eat – Romanian Food & Most popular restaurants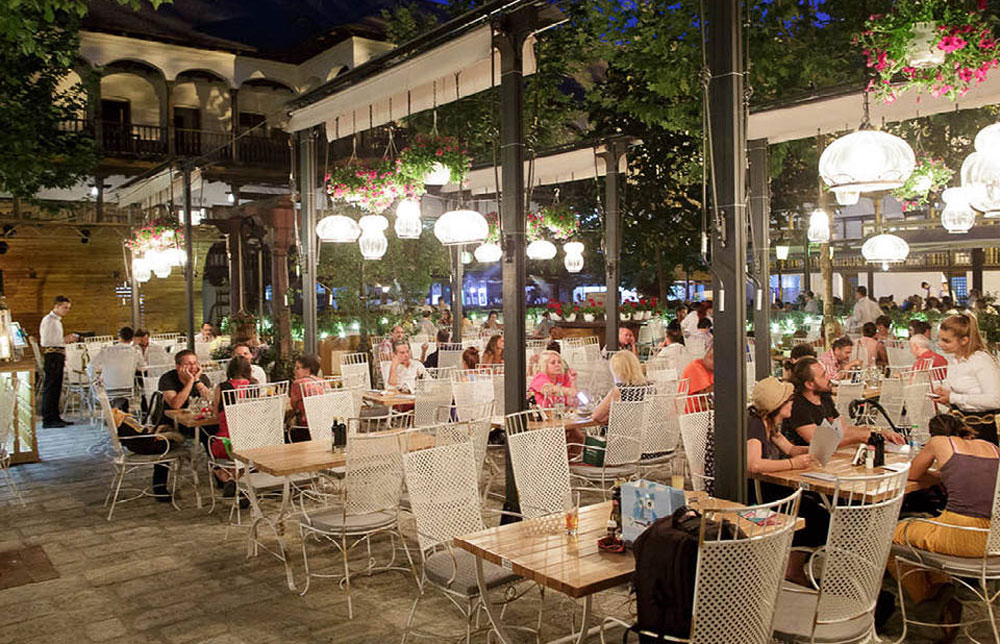 You should definitely try Romanian food, even if for one time only. "Sarmale, mamaliga, mititei" – these will be some of the most popular words you will hear about Romanian food. So, let's see 5 restaurants that give you the best of our traditional food:
Caru' cu bere – good food, awesome places. It's in an old building at the heart of the Historical Center, you'll like it!
La Bordei – it's a great place to try Romanian, but also Dacian food – here are one of the oldest recipes found on this territory.
Hanu' lui Manuc – this is another Romanian food restaurant in a great old historical building. It has a great terrace and a fabulous wine cellar.
Casa Doina – situated in the northern part of the city, this restaurant will give you a great feeling about Romanian food.
Lacrimi si Sfinti – here you will find Romanian food in a modern way. 100-year old recipes are reinterpreted and rearranged.
Now that you have an idea about places where to try our food, let's find out another 5 restaurants with international food which are the most popular among locals: Alt Shift, Simbio, Vivo Fusion Food Bar, Modelier and Social 1. All of them are quite new and created around the concept of experiential time out and casual dining.
3rd step: Pubs, bars & clubs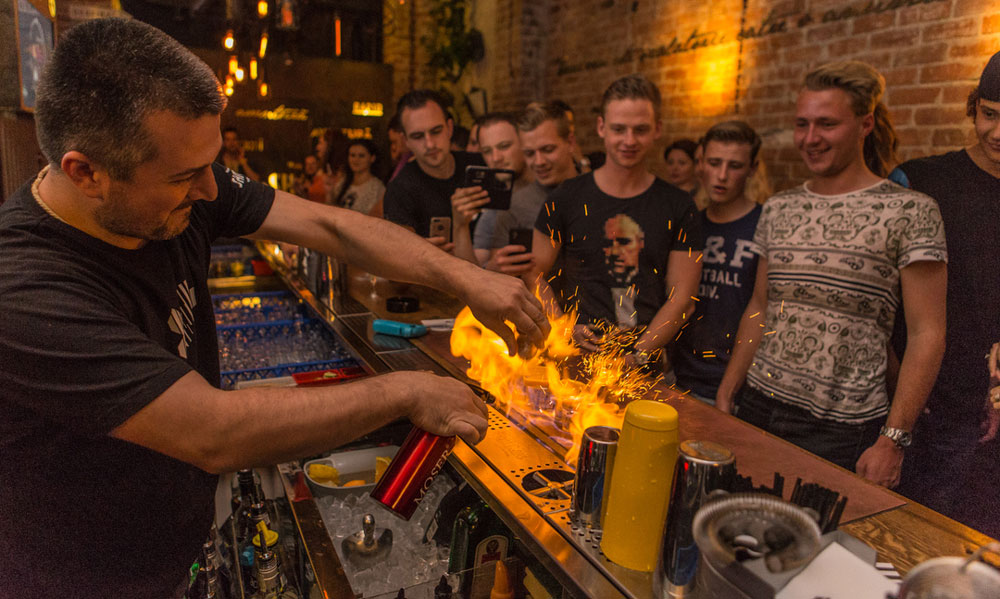 Most of the foreign travelers come to Bucharest for the nightlife: parties, clubs, bars and pubs – you'll find all of them here.

But let's start with the pubs, 5 of them: Upstairs Rooftop – great parties and awesome view above the city; Jacques Pot – it also has a summer garden; POINT – one of the coolest places in town; Shift Pub – the design will attract you; Interbelic Cocktail Bar – a party will keep you here till sunrise.

Talking about parties, a great place to start a memorable night it's Shoteria: you come here, have a few shots and then you may start to plan your night or maybe go clubbing.

These are some of the most popular clubs in the city: Control Club – parties during all week (on Tuesday everything it's 50% cheaper); Up 2 Infinity – club with a view; Kristal Glam Club – electro tech parties, Madame Pogany – one classy kind of a club; Silver Church – you're blessed to party; Expirat Halele Carol – new and cool place for a great party.
4th step: Now you need a coffee, right?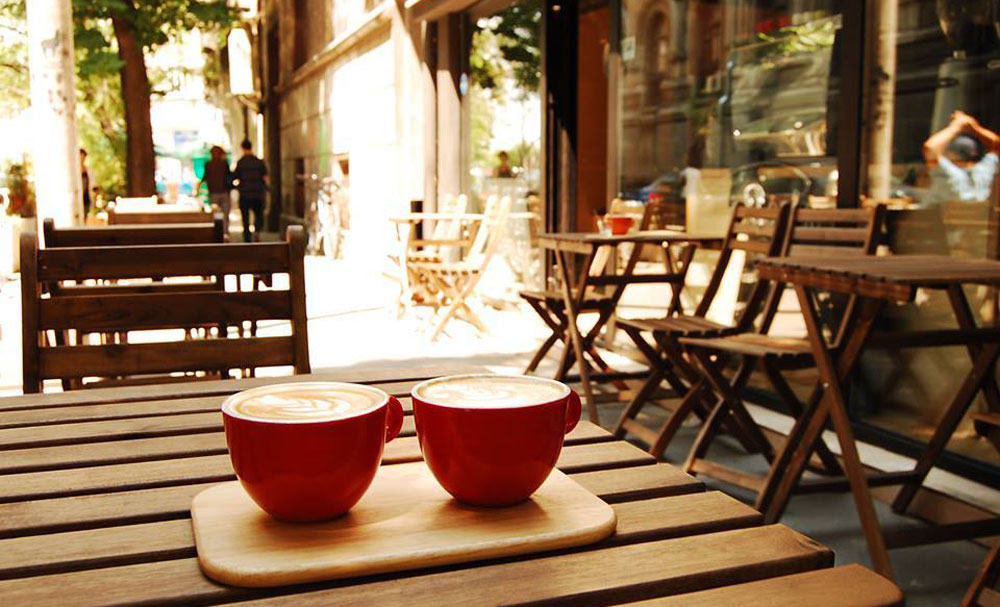 Bucharest managed to gather some new coffee shops that promise to give you the real scent and taste of coffee. You must go in a least one of them. Looking among Bucharest City App users' preferences, these are 5 coffee shops that they like the most: Origo Coffee Shop, M60 Craft Coffee Bar, Steam Coffee Shop, T-Zero Coffee Shop and ORYGYNS Specialty Coffee.

Ok, now you've become quite acquainted with the city. But what about a walk to see some touristic attractions and find out more about its history?
Do you want to Discover Bucharest in one day? Check #iCEE.fest Itinerary!
Let's start from Herastrau Park, where you can also rent a bike if you want to discover the city on two wheels. With its 110 ha. surface, Herastrau Park is the biggest park of Bucharest. Before 1930, the area on which the park is today, was a wetland that went drained in 1930-1935.
Nearby you will also find the Residence of Ceausescu Family, recently opened for visitors.
Afterwards, you should go straight to the Arch of Triumph which commemorates the Romanian soldiers killed in WW1. It was at first built from wood in 1922, afterwards replaced with this concrete version in 1935.
Next to it, you will find three of the most well-known museums in Bucharest: the Village Museum, the Peasant Museum and, to the south, heading towards the Victory Place, the "Grigore Antipa" National Museum of Natural History.


From here, Victoriei Avenue is your next host. Recent reconditioning, the broadening of the pedestrian area and the renewal of some historical buildings redeem the beauty of old times. Victoriei Avenue sweeps on almost 3 km between Splaiul Independentei (Independence Boulevard – south) and Victoriei Square (north).
You're on your way to discover one of the most beautiful parts of the city, along its most impressive buildings: Romanian Atheneum, Royal Palace, University Library.
Next to them lays the Revolution Square. Important pages from recent history were written in this square. Romania won its democracy from a communist regime by means of a violent revolution, which ended when the dictator and his wife were executed. Before the Romanian revolution, all the other East-European states moved to democracy in a peaceful way.
Going down the avenue, you are heading straight to the Old Town, where Bucharest was born. The legend says that a shepherd named Bucur founded Bucharest. However, historically, the location was certified on September 21st, 1459 by a document issued by Vlad Țepeș, ruler of the Romanian Country (Muntenia). Before the birth of the city, Lipscani was a commercial center full of life. The name comes from the Romanian word for the merchant from Leipzig, the richest and the most creative of the shopkeepers in the area.
You can wander for hours in the maze of narrow streets and you will still find hidden places, yards and passages that bring to life the history of the area. Today, the city center is the heart of the fun in Bucharest: a lot of clubs, bars, pubs, cafes and teahouses, restaurants and bistros, theatres and cinemas are waiting day by day and night by night their locals and tourists. Retail is also part of the scenery, with many shops and brand stores.
Palace of the Parliament dominates from afar this part of the city. You can easily see it thanks to those 84 meters that rise above the ground level. Its surface of 330.000 square km makes it the second largest building in the world, after the Pentagon.
FRESH INFO: A few months ago, Vacaresti Reservation was declared a Natural Park, being the only one from this part of Europe. Take a short walk there: you'll see hundreds of species of birds, insects and flowers.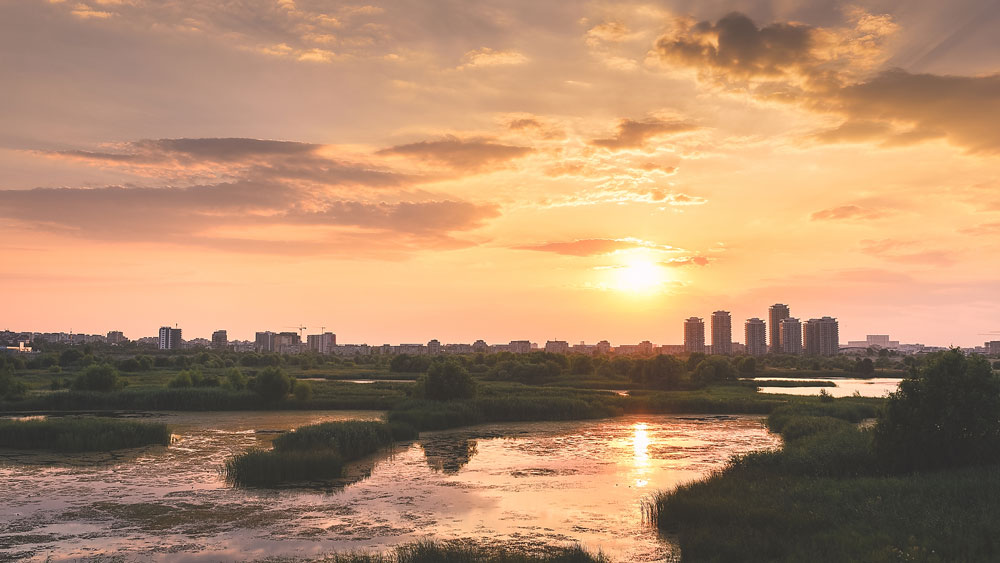 Now, that you discovered some of Bucharest's highlights, take your time to check the following not so famous, but equally picturesque, corners of the capital:

For more indications, follow the ICEE.fest Itinerary in the app, or the other 6 routes that we prepared!

Enjoy Bucharest!

Photos by Bucharest City App, courtesy of Hanul lui Manuc, Shoteria & Origo.