Whether you are a Romanian or a foreigner, we think our capital deserves a better chance to be understood.
Bucharest is more than a bridge between East and West, more than a former Little Paris that thought itself too beautiful.
Bucharest is a unique city which doesn't need nicknames or comparisons to define itself. Let's (re)discover it!
But just before telling you all the these things, we would like to recommend you the Bucharest City Guide – which already have been read by more than 20.000 travelers around the world.
Starting from scratch – Bucharest under the rule of Vlad the Impaler (Dracula) and Constantin Brâncoveanu 
Vlad the Impaler's ambition was to build a fortress at Bucharest for two reasons: to oversee commercial routes that connected the East to the West and protect Wallachia's capital at the time: Târgoviște.
At the heart of the capital, in the historical center, you'll find the ruins of the Voievodal Palace and Princely Court along with the old church under the patronage of Saint Anthony.
These are the oldest buildings in Bucharest. And this is also where the city was founded through an act signed by Vlad the Impaler in 1459. You'll recognize it easily, as voievod Dracula's bust stands over the ruins.
Little Paris – the connection between king Carol I and architect Louis Blanc
Bucharest became a royal capital in 1881, when Carol I was crowned. What is lesser known is the connection between the king and the city's old nickname of "Little Paris".
The king hired Louis Blanc, the apprentice of Paris's architect Haussmann, to draw a new urban plan based on the one in France's capital.
At the time, many palaces similar to those in Paris began being built in Bucharest: Arch of Triumph is one of them.
Bucharest today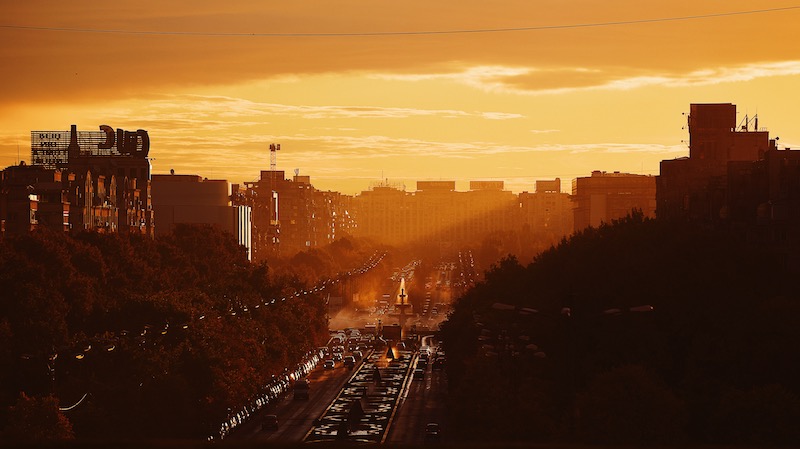 Let's get something straight. Bucharest is a unique city, full of contrasts! And it doesn't need any nickname or comparison to define its personality.
There's no bridge between East and West here, or any "littler Paris".
Now, that you found out some infos about the city, let's discover it! We've prepared for you 5 recommendation for your stay in Bucharest. Let's find out about them!
Enjoy the beautiful old buildings and the big parks of the city
Lascar Catargiu and Dacia Boulevards are two streets with beautiful old houses which have been recently renovated.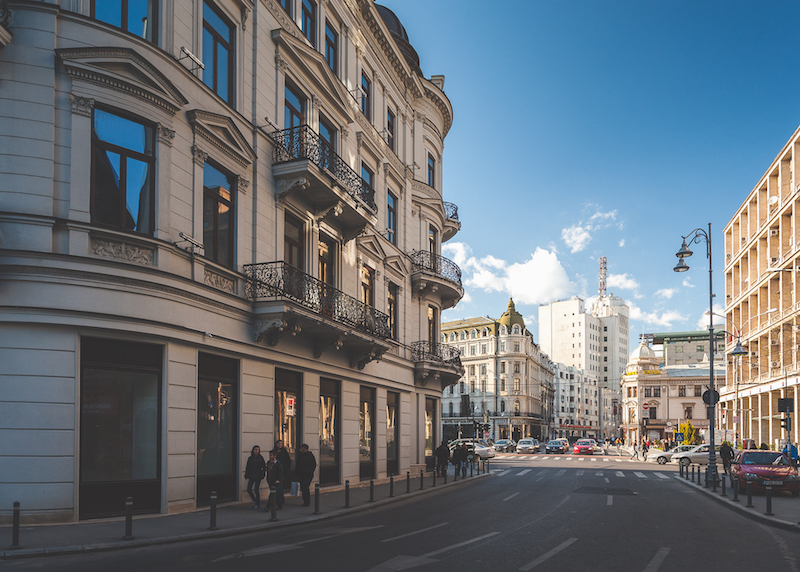 You can take a walk starting from Victoriei Metro Station to Romana Square and then turn left on Dacia Boulevard, There will be a lot of possibilities for Instagramming the beautiful buildings.
There are also a lot of beautiful buildings on Victoriei Street and also in the Old Town. If you need an inspiration, search for #EnjoyBucharest or #IGbucharest on Instagram and you'll see the beauty of these great buildings.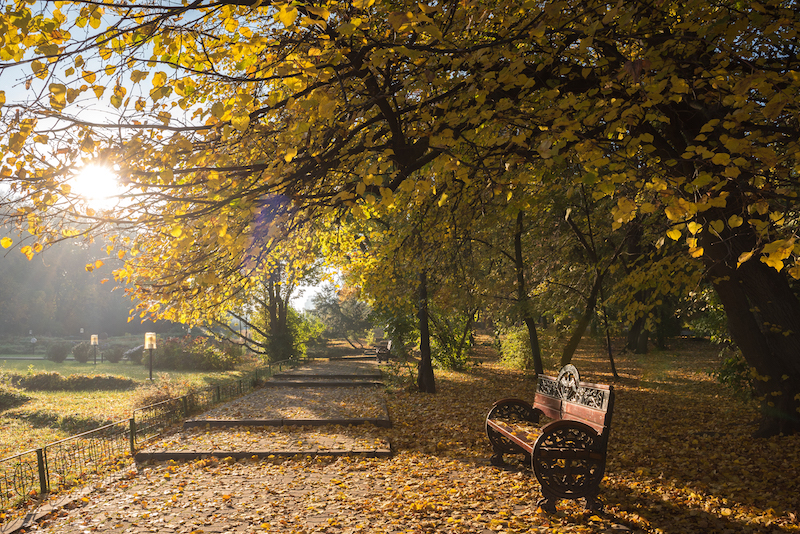 If you are a green spaces lover, King Michael I (ex Herăstrău) park, Carol Park or IOR Park – are among the most beautiful parks in Bucharest. 
Museums you should visit to discover Bucharest and its history 
If you want to learn about Romania's history, a visit to the National Museum of History is definitely a good ideea. Also, not to far from it, there is the Palace of the Parliament, which is the second most biggest administrative building in the world and which has quite an interesting history, but also a lot of legends which grown up during the time.
Cotroceni National Museum, the place where President works, will help you to find out a lot of things about the royal part of Romania's history.
Grigore Antipa National Museum of Natural History also worth a visit. Inside it there is a completely real size world of historical animals, Romanian fauna and other dioramas which will take you in a great imaginary trip.
Let's not forget about Dimitri Gusti National Village Museum where you can see a lot of Romanian traditional houses from all around the country. You'll feel like traveling in time. In a good way, of course.
Try the local food in concept places 
Sarmale, mamaliga, ciorba. These are just some of the words you will hear when it's about Romanian food. So, if you want to try our local food, these are some of the places where you should do this:
Visit one of the most wonderful libraries around the world
I'm sure that you saw a lot of pictures with this library. Yes, this is in Romania, in Bucharest, in its Old Town, and yes man, this is charming!
One Canadian newspaper wrote about Carturesti Carusel library that this is the most instagrammable library in the world.
What about this? We won't tell more, you'll discover everything just after the first steps inside it. Also, on the last floor, there is a bistro which can make your stay longer. 
Party like no one sees you
Ok, this is the last point, but not the least. It's here just because you'll start parting in the end of the day. And there are a lot of changes to not leave the party until the sunrise.
The Old Town of Bucharest is well known for its parties. Beside this, there are a lot of other great pubs and clubs around the city, just to make you party like no one sees you.
Control Club, Expirat Halele Carol, Shoteria, Nomad Sky Bar and Fratellii are 5 places known for their parties.
Open Bucharest City App's event section and choose the party events. From there to some great memories are just a few steps. Or an Uber ride.
That's it. After these experiences, we're sure that you will and you have been enjoying Bucharest!