Maintaining an aggressive brand safety practice to protect the integrity of customers ads is a high priority topic for Xaxis.
A programmatic audience company that is using data and technology to help brands engage with audiences at scale, Xaxis is trying to make advertising welcome.
There are 4 steps in order to reach these objectives:
Use verification partner tools to identify high risk domains, which are blocked from the Xaxis Whitelist
Perform manual audit, whereby Investments & Partnerships Team reviews extensive brand safety parameters for each domain
Analyze unique user trends to ensure there are no abnormalities in site traffic on each domain
Analyze referral traffic to ensure that domains do not redirect to unfavorable domains that would fail the Xaxis site audit
Read on our blog: Alex Visa, GroupM: "I believe in the theory that the entire digital advertising industry will automate"
The Xaxis Investments & Partnerships Team manually audits all domains using the following brand safety parameters.
If a domain does not meet the below requirements, it is blocked from the Xaxis Whitelist:

Xaxis Site Blocking Measures:
Manual: Non-compliant sites are blocked from the Xaxis Whitelist during monthly manual audit
Automated: Verification partner tools monitor, detect and block non-compliant sites.
The following domain content categories are proactively blocked using Xaxis verification partner technology:

"An ad that is not seen by a human has zero value" Ari Bluman, Chief Digital Investment Officer, GroupM
Creating an impact in a crowded market is already a challenge, so Xaxis is focused on ensuring that viewability is not an issue for their clients.
In Xaxis's vision, ensuring optimal viewability of customers ads involves a combination of factors:
Environment
Technology
Media Type
"At Xaxis, we believe it is critical to ensure that our clients only pay for impressions that have the full opportunity to be 100% viewed and are seen by humans"
Tips for Programmatic success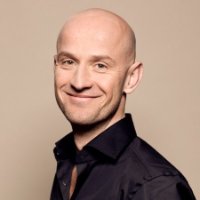 EMEA President @ Xaxis, John Wittesaele wrote on IAB Europe's blog about how to do Programmatic right.
Spending the best part of two decades launching and growing adtech businesses, he joined GroupM Belgium in 2012, as the Head of Interaction. Before that, John was managing AdLINK and Himedia for a decade.
Here are his 5 keypoints:
Don't take shortcuts with your data
Everyone is under pressure to get results now. But there is no good way to cut corners on data quality.  
Unless marketers understand what motivates their audience, how their customers behave online and what developing data signals really mean for their campaigns, then they can risk reaching the wrong people, in the wrong way, at the wrong time. 
Misunderstanding your audience can be costly and affect any ongoing campaigns. My advice? Listen to your data teams and give them what they need, even if it's that most precious of commodities — time.
Never neglect brand safety
When programmatic advertising is done well, it can achieve media-buying efficiency, scale, and intelligent audience reach.
However, if marketers see this as coming at a risk to brand safety, then these benefits fade into the background.
It is our [the AdTech industry] responsibility to begin conversations about brand safety at the same time as discussing a marketer's campaign objectives.
Learn to love MVT and DCO — and your creatives
Multivariate testing (MVT) and dynamic creative optimisation (DCO) are incredibly powerful tools.
At Xaxis, we've been able to achieve fantastic results using just these two tools. Of course, it only works if you also have top-flight creatives who are used to working with dynamic content.
This is really where forward-thinking creatives, able to work with tech and data teams, come into their own.
Recognise that the future belongs to AI
Artificial intelligence technologies currently in use, and under development, allow us to process data in quantities and at speeds that would have been unimaginable a few years ago.
As we move towards programs which not only recognise trends in data and learn from their experience, but can also improve themselves, we can expect to achieve even greater efficiencies. Invest in your algorithms.
But invest in your people, too
Despite a rapid move towards AI technologies, obtaining the best data remains unrealised if you don't have the analysts and data scientists capable of working with it.
Only people can turn data into information. The people who combine a mathematical mind with an empathetic ability to understand the human implications of data are going to become increasingly valuable.
So, treasure your teams. Help them build rewarding and intellectually satisfying careers so that they can use the full extent of their talents to help your clients.
This Is The Xaxis Programmatic Primer:
Xaxis Singapore just won Gold for Programmatic Agency of the Year 2017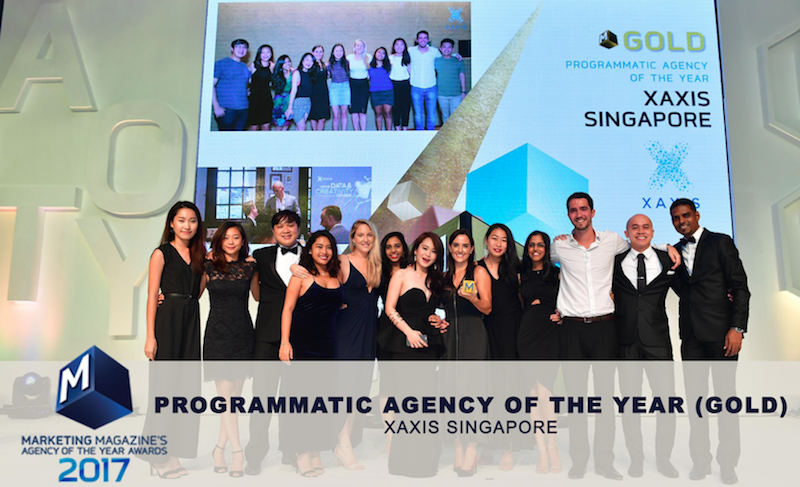 About Xaxis
Xaxis programmatically connects advertisers to audiences across all addressable channels to deliver measurable outcomes for brands.
Through the expert use of proprietary data and advertising technology, along with unparalleled media access, Xaxis delivers scalable media solutions for clients in 47 markets across North America, Europe, Asia Pacific, Latin America, the Middle East and Africa.
Advertisers working with Xaxis and its specialist companies, Triad Retail Media, Light Reaction and plista, achieve exceptionally high return on advertising spend.